You guys need break from all the jewelry I make-- you need to see what other awesomeness is out there!
Whenever I have extra time (which isn't half as often as I'd like), I play with the Etsy POUNCE feature.
But.. I just couldn't help but share these with you guys:
HOLY CRAP THESE ARE SO CUTE!
ZOMGGGGGGGG
And there are more, all handmade sterling silver! SUCH A GOOD PRICE, TOO.
::SPAZZ::
Check out the awesome cute stuff shop
HERE
And...
Fricken BEAUTIFUL. I've been wanting a real corset for a while, and
DamselinThisDress
does WONDERFUL WORK. If I'd found her shop before Halloween, I would have totally bought a corset from her for my Vampire costume ::sigh::
For those with a sweet tooth, there's "
Have it Sweet
"-- they specialize in handmade caramels.
I'm in the process of ordering a batch of these for myself-- and I'm ordering extra so that people who order from me also feel the love!
Seriously, just LOOKING at those pictures makes my mouth water!
-----------------------------------------------------------------------------------------------------------------------
I also got tagged by
Vanessa
to share "10 wonderful random unimportant facts about myself"
So here goes... this is going to be so random.
1. OMG I LOVE SCALLOPS. RAW scallops. This is what I had for lunch today ( It was a treat to myself for finally ending a crazy week, $22 spent total on Sushi at Mikuni's... oh dear)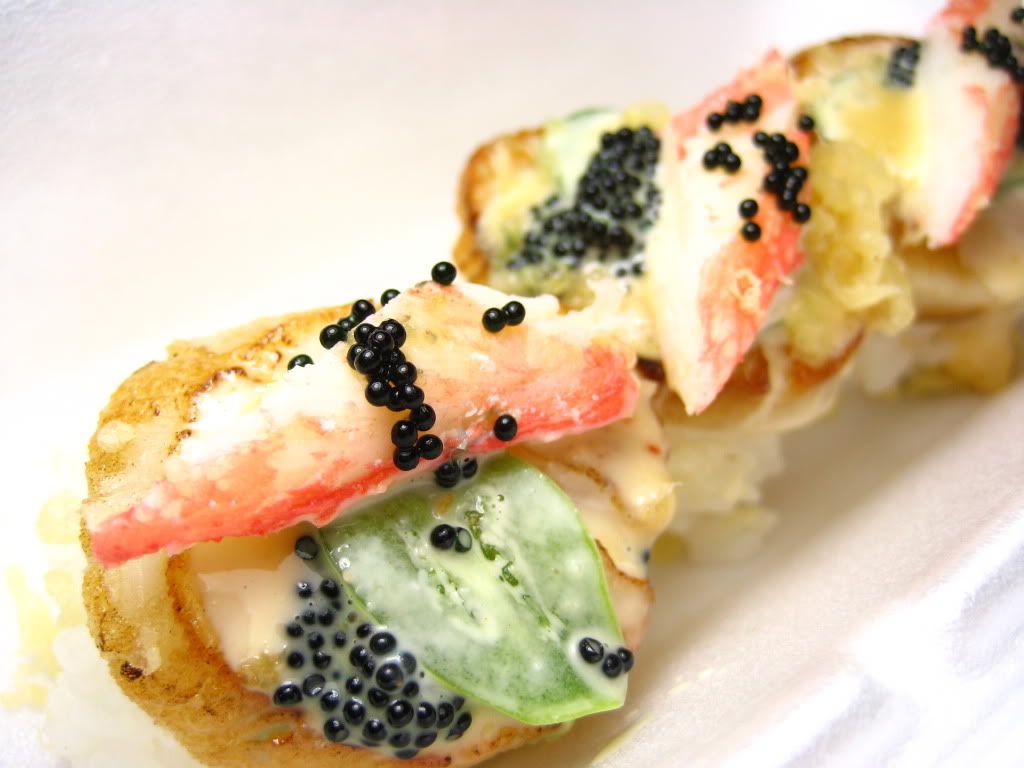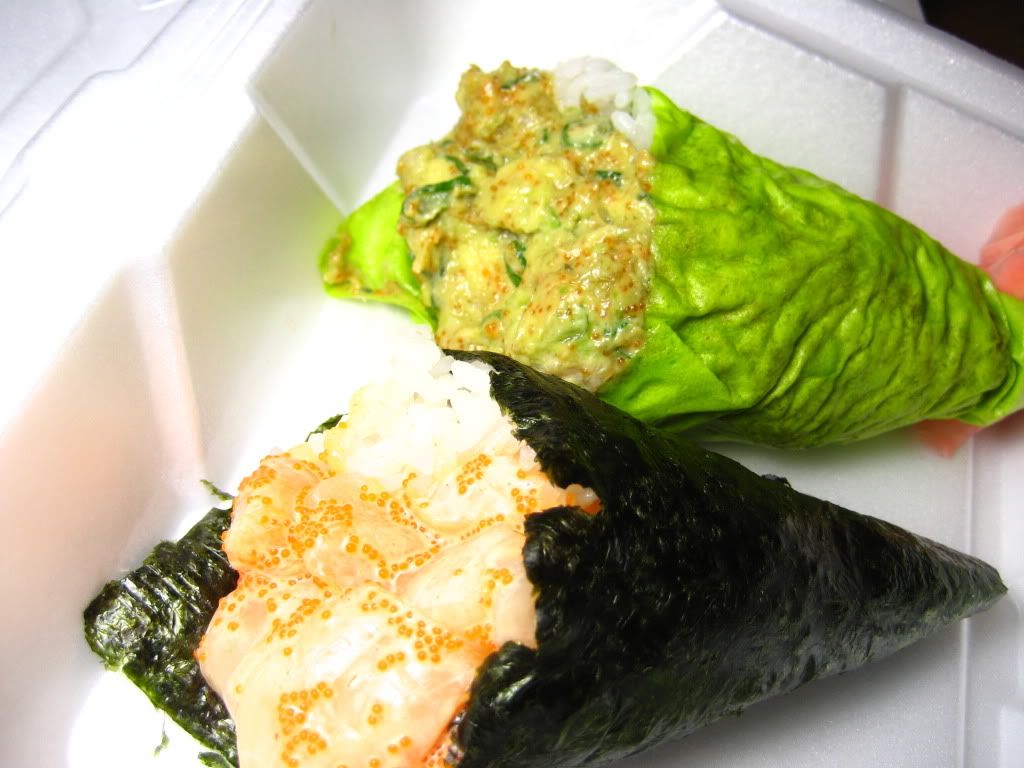 DOES IT NOT LOOK DELICIOUS?!
The green one is a mix of avocado and panko shrimp w/masago in a soy wrapper.
2. My number one fear is snakes.
3. Baking is another one of my passions. I'm making madeleines as I type this!
4.This is gross, but I love squeezing out blackheads -_-, sorry for that revealing fact, lol.
5. I have never been the most social person-- I'd rather hang out with a few close friends than a giant group of so-so friends.
6. I'd love to be a housewife later on in life. Just chill at home, cook, bake, make jewelry. Ahh, the good life.
7. I'm saving up for a PS3 for my bf and I right now, haha
8. I've wanted to be a surgeon up till college. When I chose Biomedical Engineering as my major, I realized that no way in heck was I going to get into med school.
9. I think I'm going to forever keep HQCD more hobby and passion oriented rather than business... after all, I want some other means of contributing to the world besides just selling jewelry-- I want to make an impact in the medical field.
10. I'm deathly, DEATHLY scared of giving birth. At my current point in life, I absolutely can not imagine myself giving birth. I'd rather adopt. But hey, that can change.
---------------------------------------------------------------------------------------------------
Tomorrow, the winner for my 300-follower Giveaway will be chosen! I don't know who I'm going to do it yet... I want to choose the winner in random, interesting way! So we'll see.... maybe I'll have Achilles run around my keyboard to see what he jumps on... haha.
I'm working on some bridal pieces right now.... thought I personally don't know anyone getting married. I LOVE LOVE LOVE making bridal jewelry. Every bridal pieces experiences a truly special experience.
In jewelry news, I've got new HQCD stickers! They're much higher quality than I'd expected (At.... $6 for 20, they better be -_-_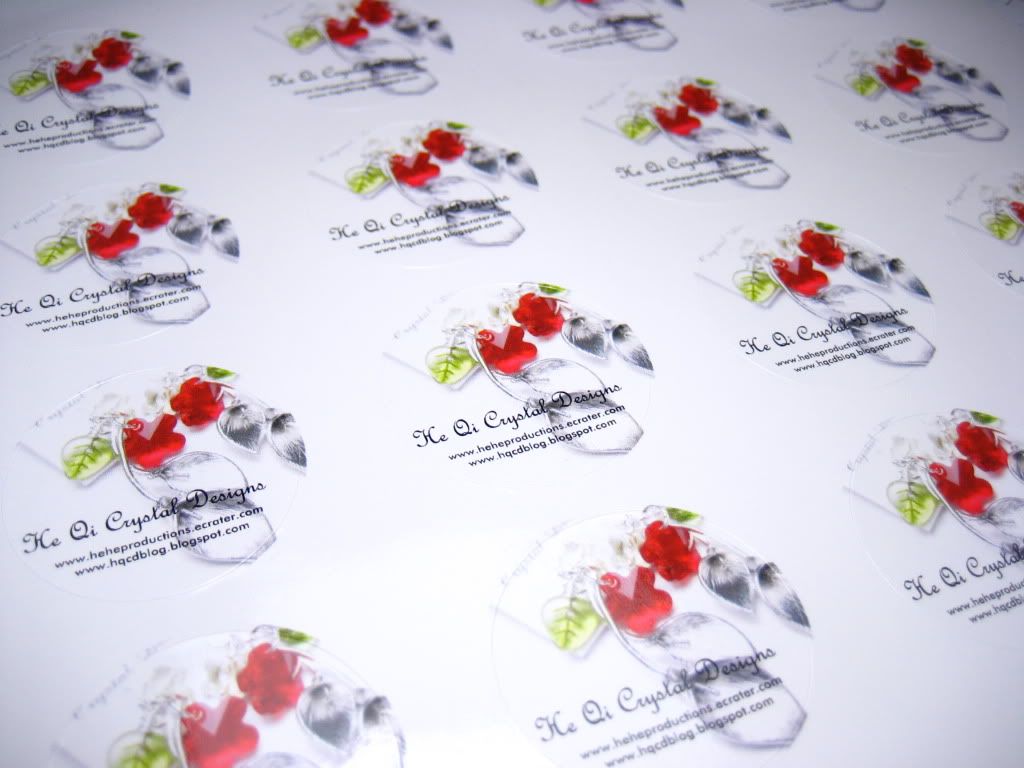 See you tomorrow,
Lisa