Got back in Cali last night-- sore, tired.
Here's a shot of a big fat bruise I got on my knee from falling all the time learning how to snowboard, more specifically, S-Turn.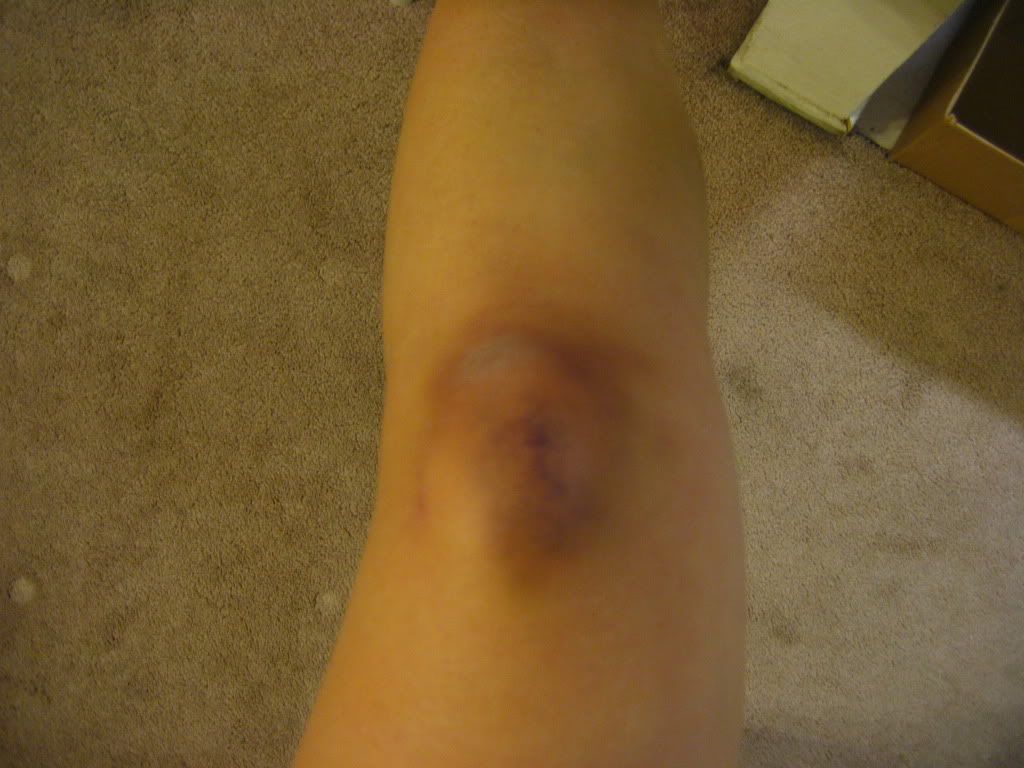 My first time snow boarding was earlier this year in February-- and here's some advice: If you ever plan to learn to do something like snowboard, learn as early as possible. The younger you are, the easier it is to learn stuff like this. The falls hurt less, less injuries. Little kids literally BOUNCE, maybe cry, but are generally fine. Adults... our bodies are fully developed, bones are larger so there's more leverage to break bones ah.
-------------------------------------------------------------------------
Anyway, I've been working on an official HQCD Bridal Collection for a while. I'm thinking AB colors, just because it's amazing shiny. Any thoughts on these?
This is the Bridal SWAROVKSI V Choker Necklace.
It tapers to a V at the center of the collar bones, stunning. Beaded with HUNDREDS of Crystals! Definitely a luxury piece. Also great for prom and formal parties.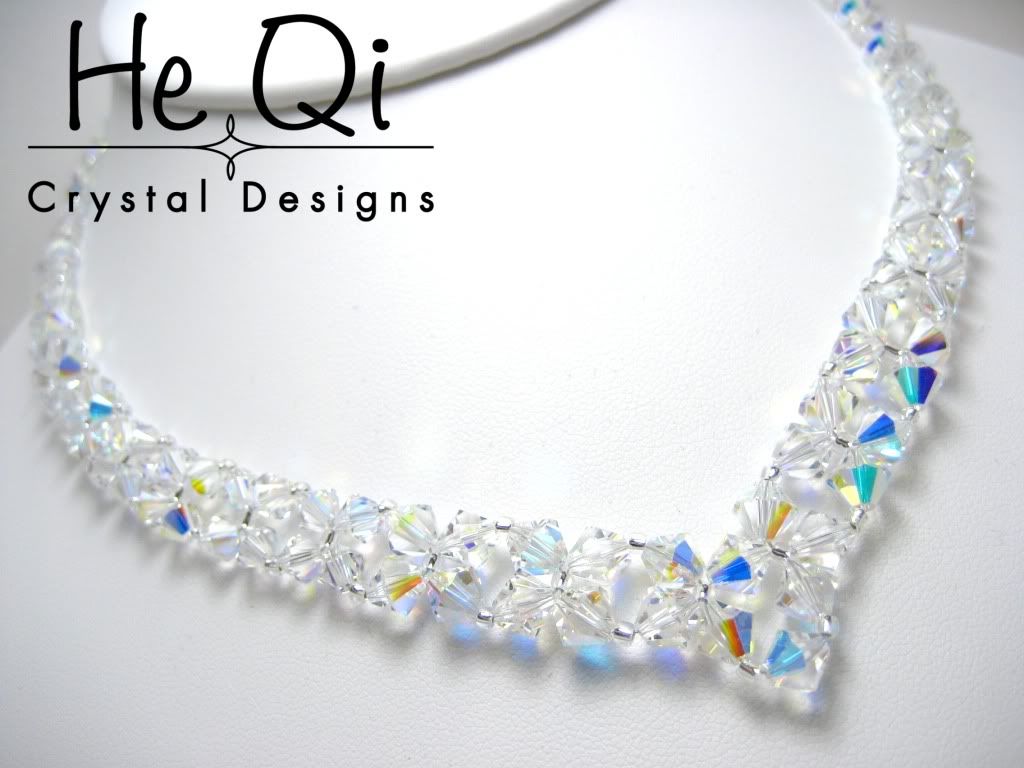 You won't find another more beautiful necklace of the same caliber for under $100!
And some Bridal/Formal Earrings: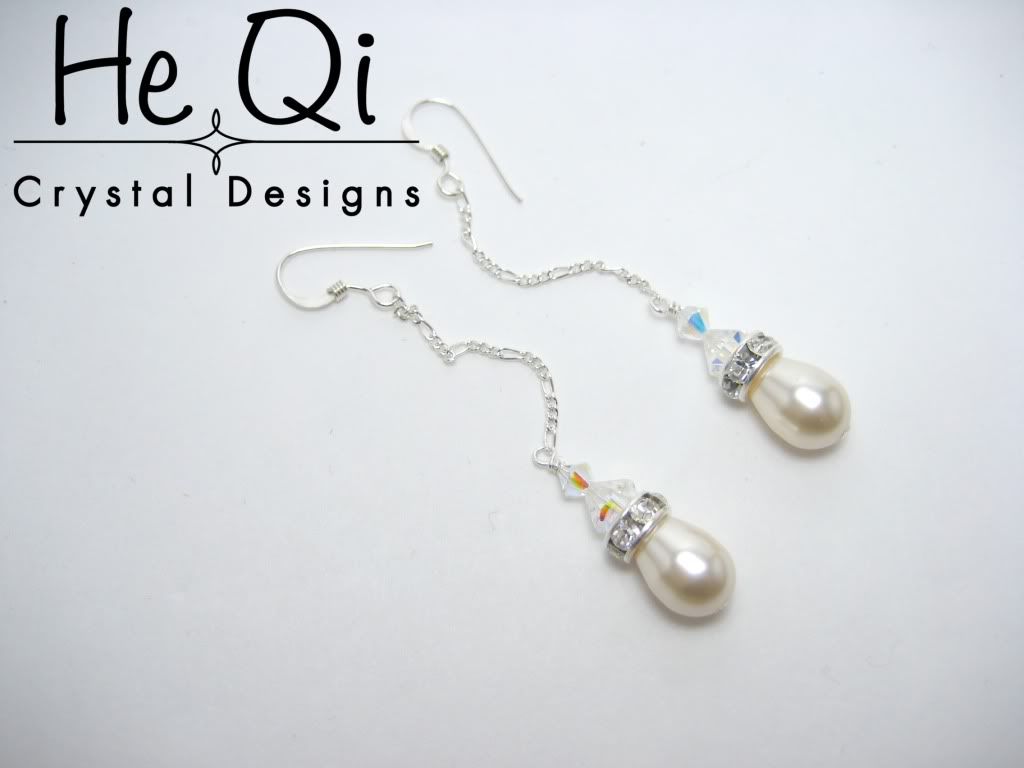 Questions or Comments? Email me! heqicrystaldesigns@hotmail.com
Visit my Site
HERE
.
And a big THANK YOU to everyone who did their holiday shopping with HQCD!
See you in a bit,
Lisa