HHHERRRROOOooo!!!!!
Happy Friday, everyone!
Much of my inspiration comes from the what I encounter everyday, objects, feelings, colors, people.
The "Pretty Orchid" collection has been inspired by two of the He Qi models;
Jen
and
Sam
.
Whenever I use florals, I always think of Sam. The simplicity of the single gemstones dangling from the bottom invoke Jen; classy, natural. All beautiful.
I hope you enjoy the earrings.
These are made with some gemstones I have... really.. taken a long time to get as I wanted to get the best quality. They're all natural, handmade, and simply gorgeous.
Pretty Orchid with Light Sapphire Topaz
: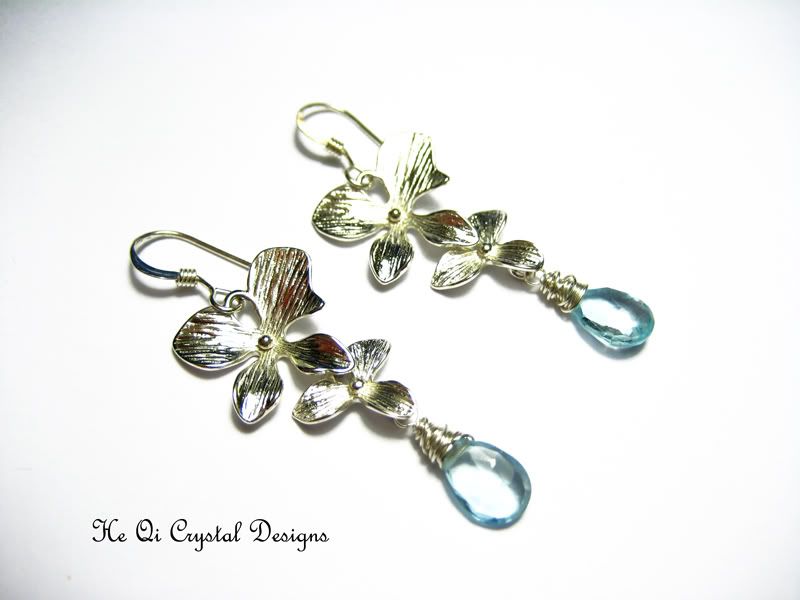 Read about Blue Topaz here:
http://www.charmsoflight.com/topaz-healing-properties.html
Pretty Orchid with Garnet
: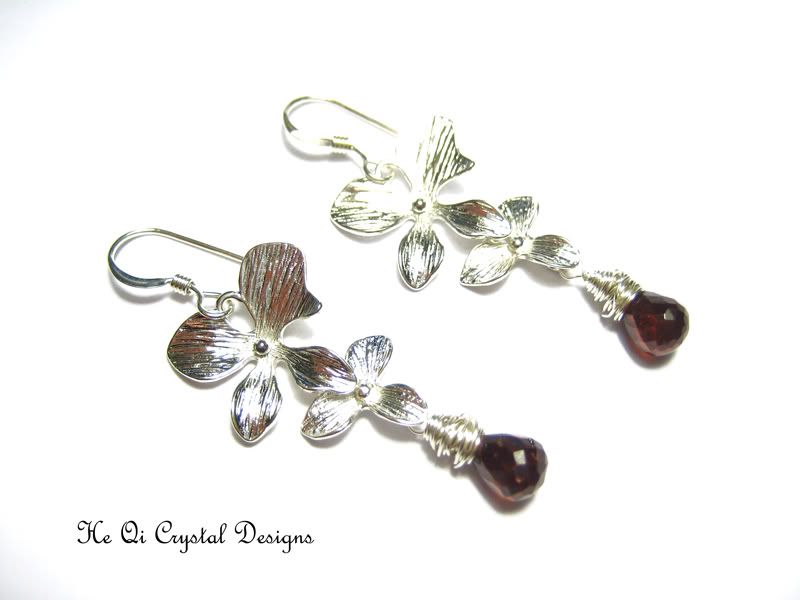 Read about Garnet here:
http://www.jewelsforme.com/garnet-powers.asp
Pretty Orchids with Milky Pink Chalcedony
: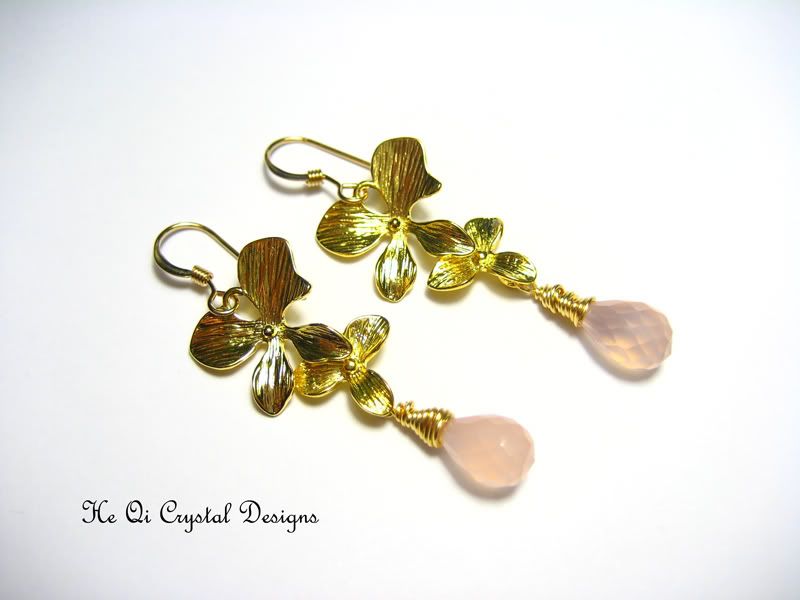 Ready about chalcedony here:
http://www.psychic-revelation.com/reference/a_d/crystals/chalcedony_pink.html
Pretty Orchids with Royal Amethyst
: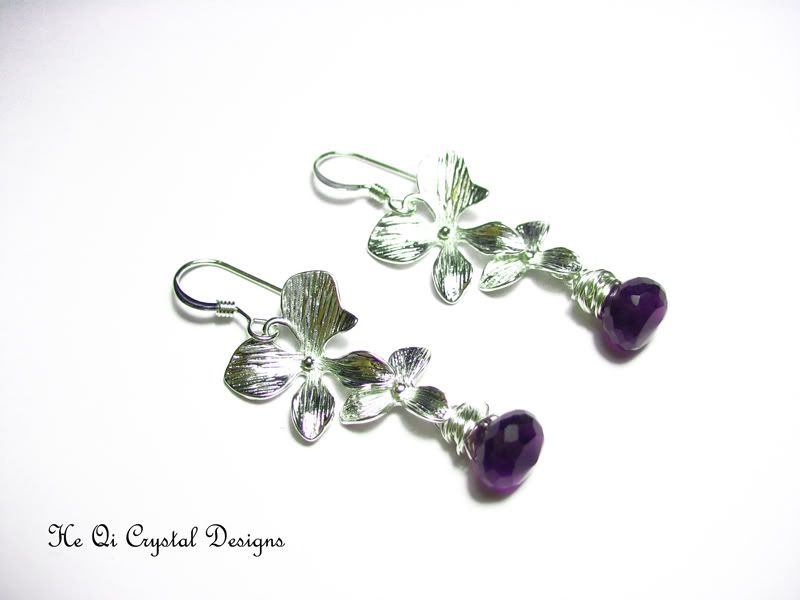 Read about amethyst here:
http://crystalstarwoman.hubpages.com/hub/Crystal-Clear-the-healing-a-magical-properties-of-Amethyst
Pretty Orchids with Citrine
:
Read about the properties of Citrine here:
http://www.gemselect.com/other-info/citrine-properties.php
And a pair that a coworker suggest I make with
quartz briolettes
;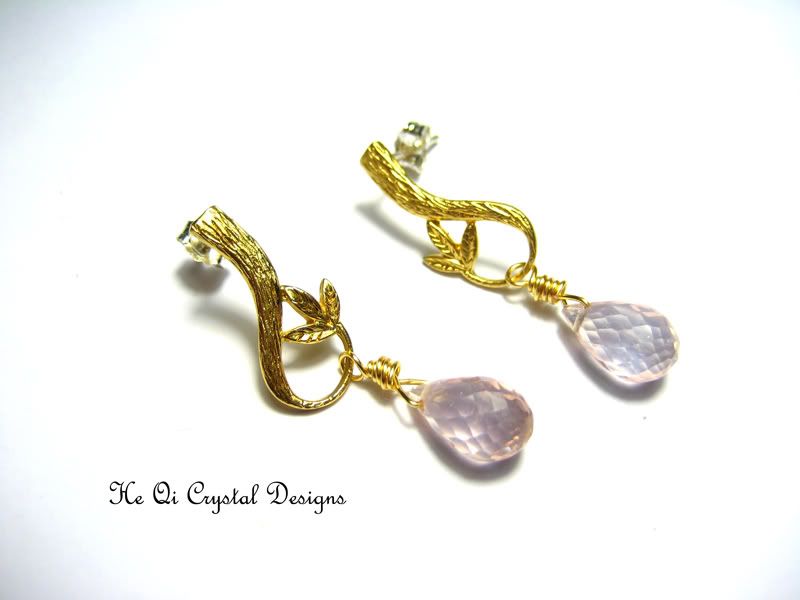 I vowed to myself that I was going to make 1 necklace this week, and I am quite happy with this modern piece: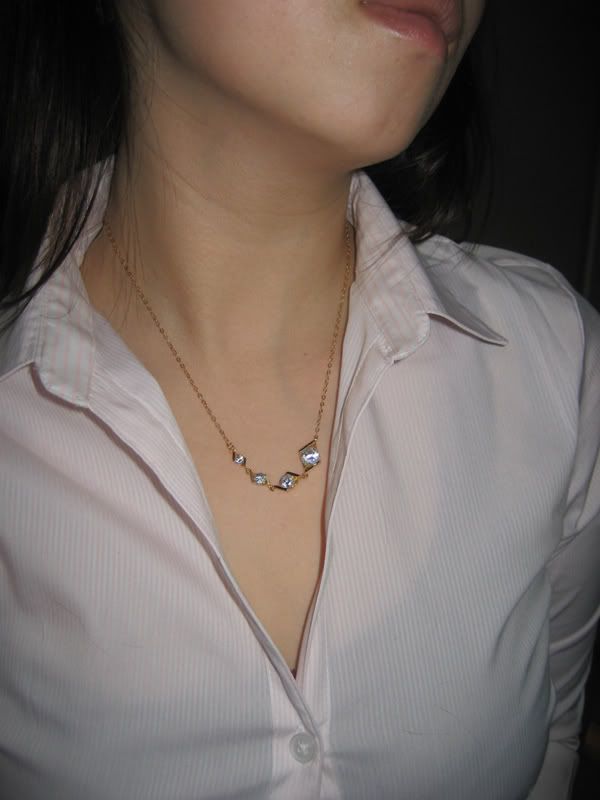 Made with graduating sizes of round Cubic Zirconia.
See Meteor Shower in detail
HERE
.
I am working on more lockets: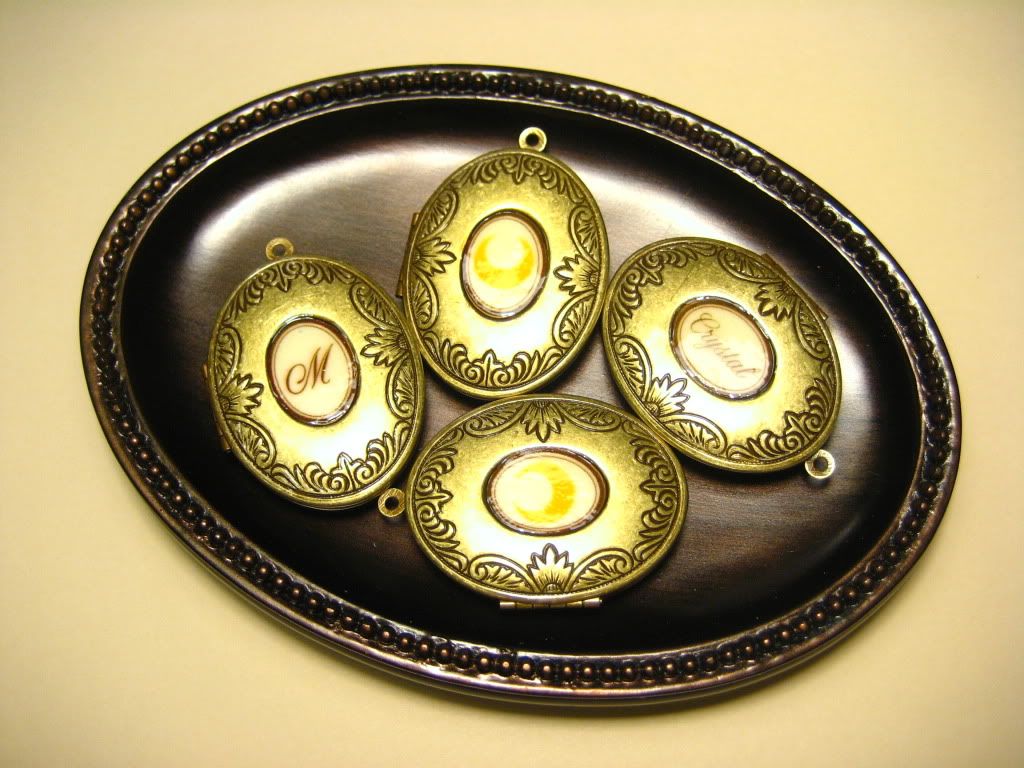 And will soon release the option of initials/monograms/short words
The packaging for the solid perfume sample/locket refill has been changed to be way... way.. cuter :)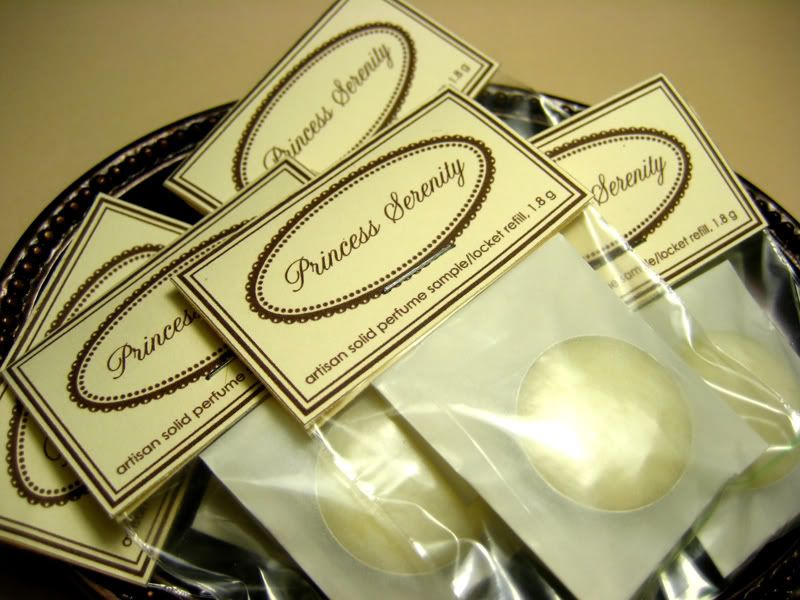 As a thank-you for all those who drop by to visit, please leave a comment here with a link to your favorite piece on my
website
, and you will be entered for a chance to win a $20 gift certificate to
www.shopheqi.com
:)
Have a great weekend, everyone! Any special plans? :)
Lisa
SHOP
TWITTER
FACEBOOK
heqicrystaldesigns@hotmail.com