... today has been a busy and productive Saturday for me. I experimented with a few new bath and body products, and over the course of last night and the majority of today, I put together 3 pairs of cuffs for everyone: (and more!)
Spring is coming. Everyone knows how much I like to make spring earrings. Here's another
SPRING themed
cuff set which reflects my colorful style: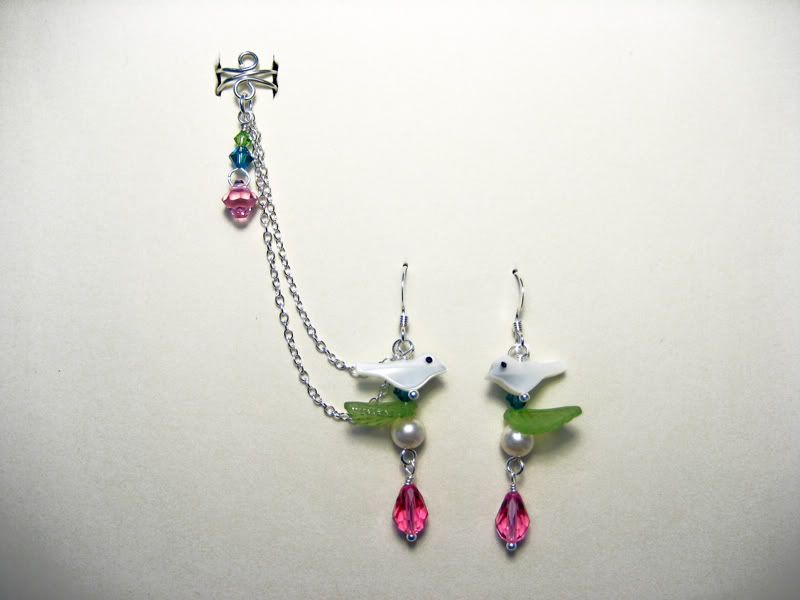 I have a few of these beautiful, bright rhodium open star charms left and made another
Star set
: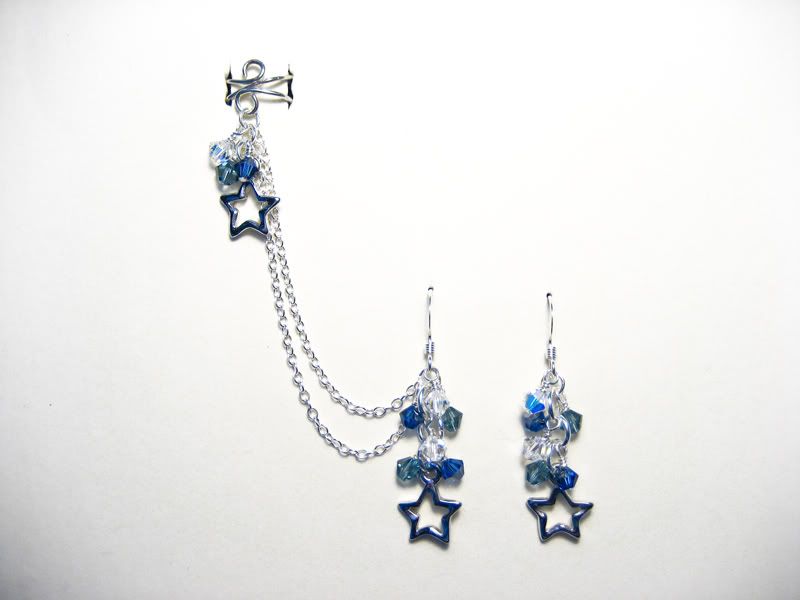 These little silver embellished wings were a part of my findings collection a while back, but
Alyssa
recently sent me a couple more... so it's natural I must use them in these
Wing Cuffs
:
Also, everyone should head over and check out Alyssa's blog linked above; she's an extremely talented earring artisan and has a whimsical style that I am drawn to.
Alyssa also sent some other findings, which I made into these one of a kind
antique brass earrings
, and added Niobium ear wires for those of us sensitive to metals:
I also added another to the
Pretty Orchid Collection
:
I also ... made something a bit different from what I normally do. I ventured into thicker chains for bracelets on this
Rocker Angel bracelet
: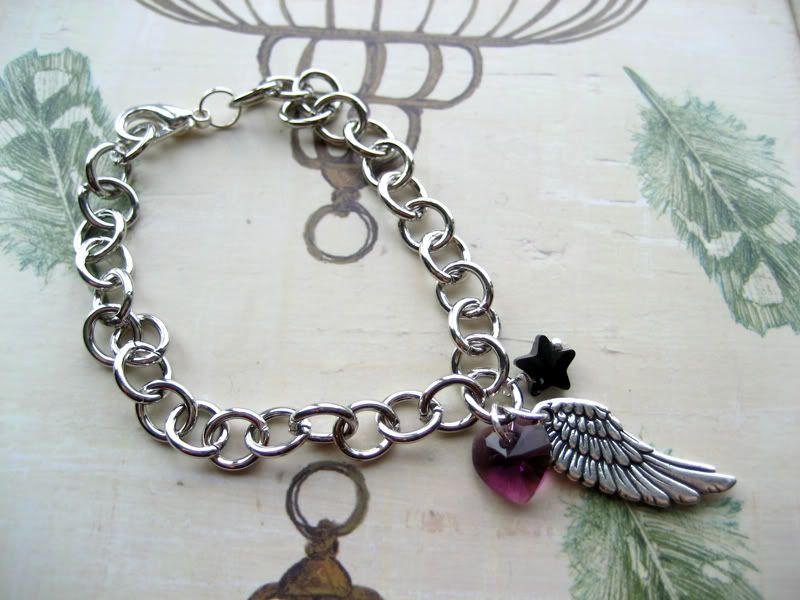 I think this came out well.
And just a very, very simple piece:
See My Black, Black Heart HERE
http://www.shopheqi.com/product/my-black-black-heart-pendant-necklace
.
I hope everyone is having a wonderful St. Patrick's Day! Have a restful Sunday.
Please note: I am going on Vacation to Japan for 2 weeks starting March 23, returning April 7th. It's likely I won't have internet much, so any orders received on March 23 will be a bit delayed; Thank you so much for your patience and continued support!
Lisa
SHOP
Twitter
Facebook