Hope you all are having a wonderful Sunday. For those of us in the US; I hope daylight savings hasn't thrown your day off! I usually get up at 7 or 8 on weekends, and today, I was so depressed (well, not seriously depressed) it was daylight savings that I did not roll out of bed until 9:30.
Thanks to everyone who shared their favorite piece with me last time! Congrats
Stacey
-- you win a $20 gift certificate to He Qi! Please email me to obtain your coupon code!
Yesterday, Brian and I finished watching Game of Thrones (amazing series btw); and now I'm tempted to read the books. Anyone read the series so far? What are your thoughts?
And as we watched the show, I whipped out my wire and started wire wrapping gemstones for my "Wired Gems" collection; simple, classic gemstone earrings wrapped in sterling silver.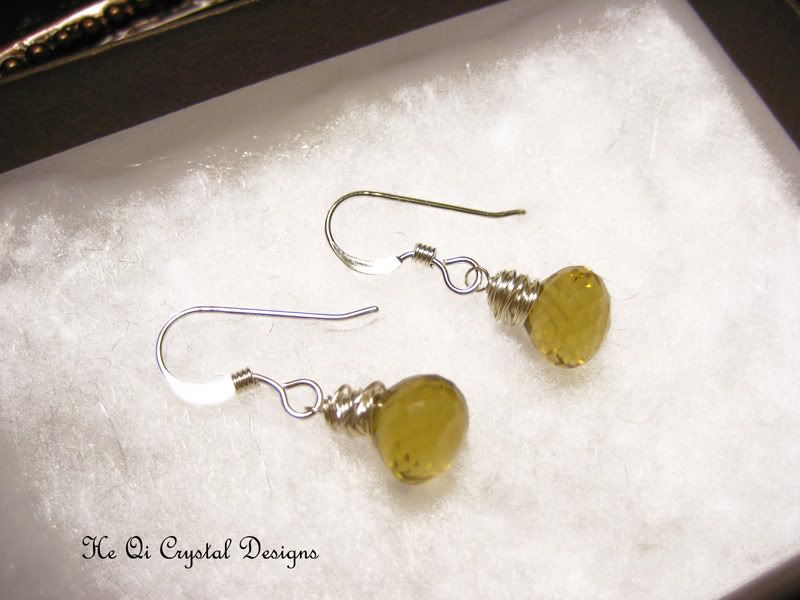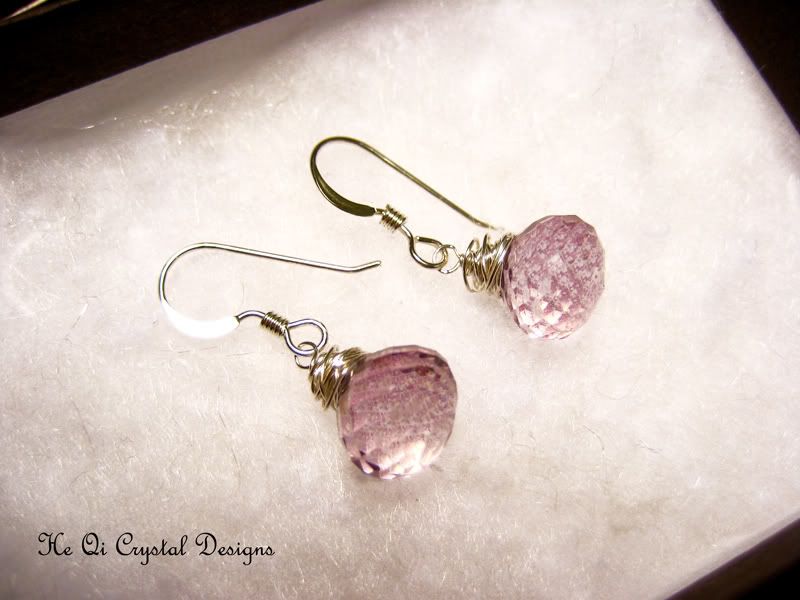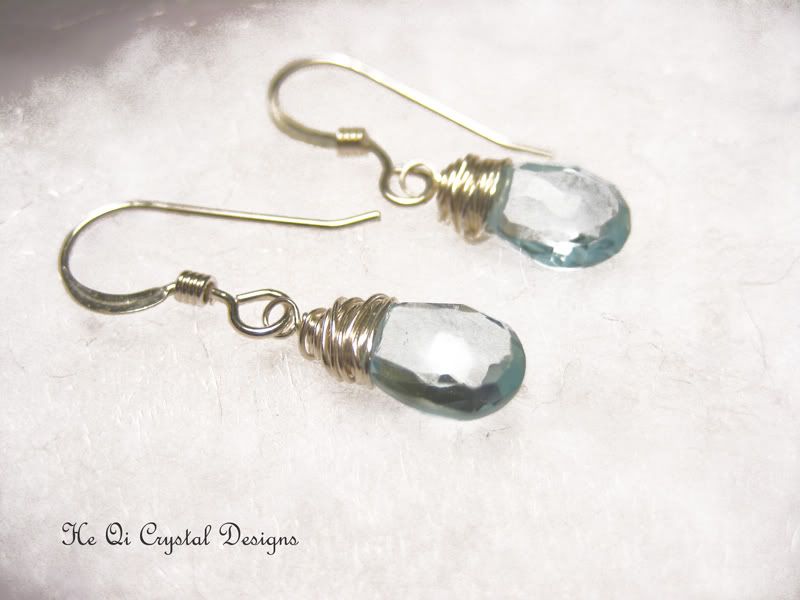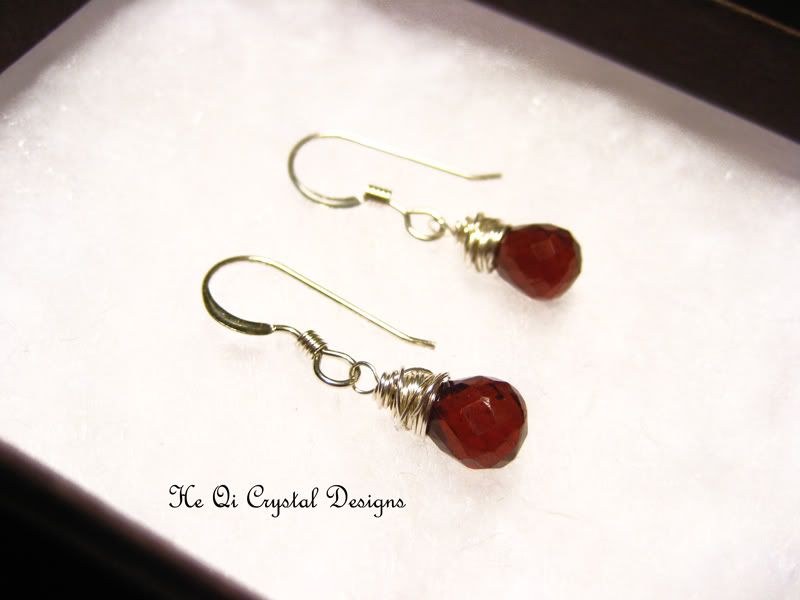 And I made another pair of Orchid earrings, this time using a beautiful AAA light amethyst briolette. I think this has got to be my favorite pair of the series. I was hoarding these stones as they were hard to track down, but I think it's time to make something of them :)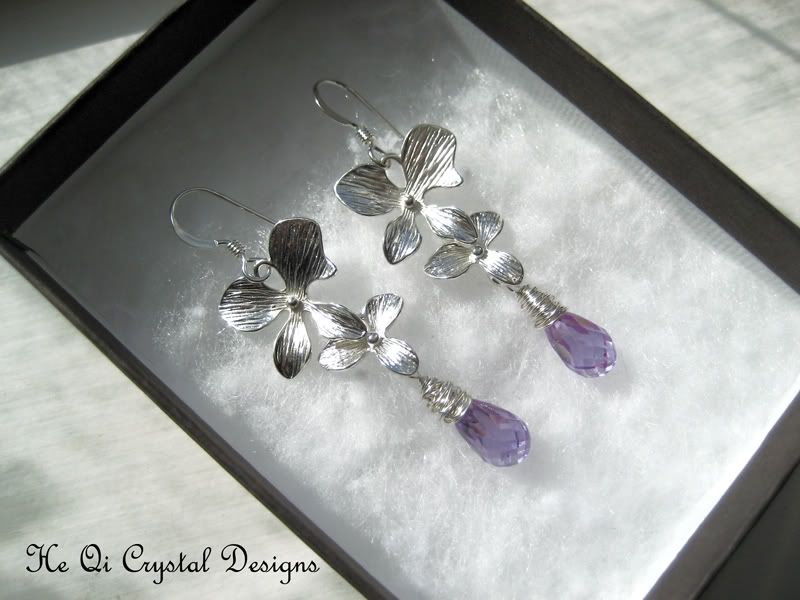 I hope you've enjoyed today's sparkles! Recharge before Monday comes upon us again :)
Lisa
SHOP
TWITTER
FACEBOOK
heqicrystaldesigns@hotmail.com