Thanks to all who entered the giveaway!
Congrats to:
Soo!
Please email me your full name and shipping address so I know where to send your prize :) You'll also get to use your $25 at www.shopheqi.com :)
I know I've been updating wayyyy less than I'd like to-- writing resumes and cover letters is much more time consuming than expected, and I learn more with each experience. Over the last few weeks, I've also had the honor of meeting people who are very involved in the medical devices industry, and it's been extremely humbling.
Aside from job hunting, I've been reading SO MUCH Shakespeare for my English (upper division elective) class. I'm generally good at lit classes/writing in general, so I decided to take this for fun-- besides, I've had the professor before and she's amaaaaazing. I love listening to her lecture, and time goes by so fast when she's sharing her expertise. Anyway, this class was.... definitely not as easy as I had expected. I literally have to the read the play once in the "translated" version (thanks to nfs.sparknotes.com), and read the actual version, go to class, listen to how English Majors interpret the play, go home, read it again. ... so after this post, I will go back to reading, since I have a midterm tomorrow :X
I had some feather studs left, so I made these: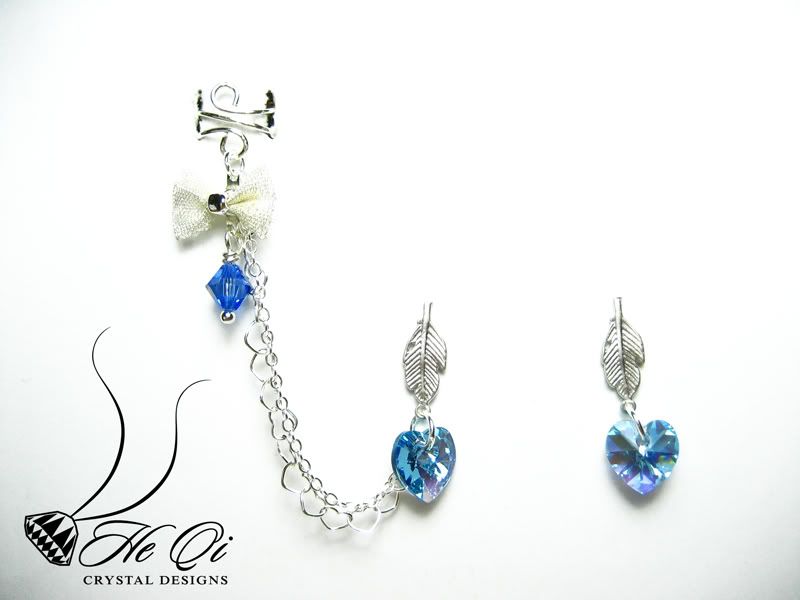 And used the last of my mother of pearl kitties to make a necklace: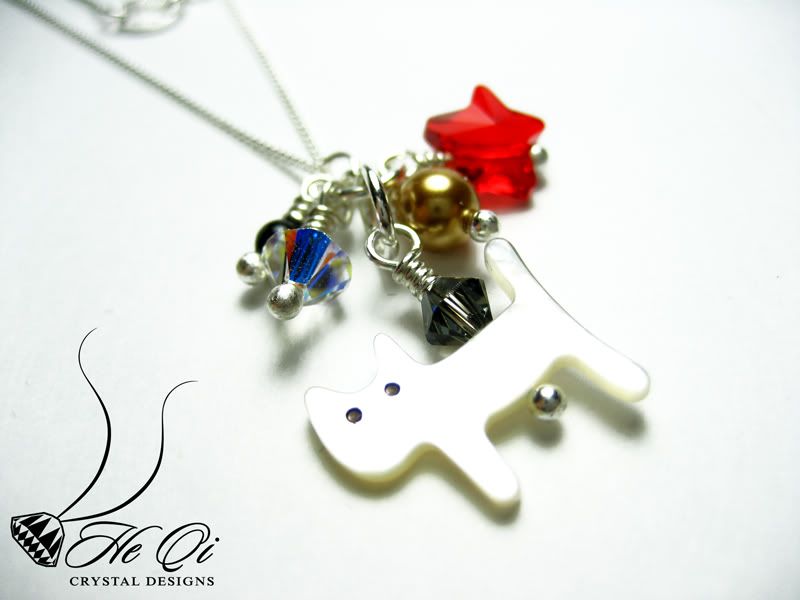 Lots of spring jewelry: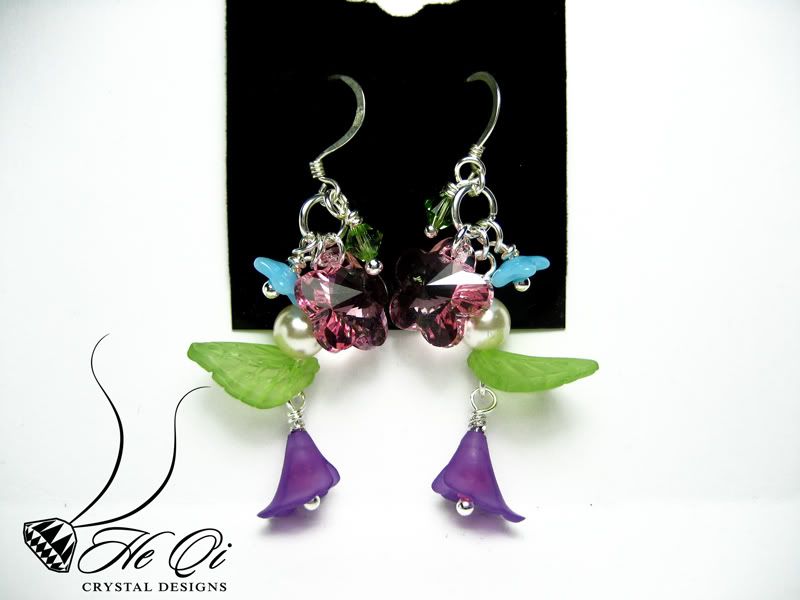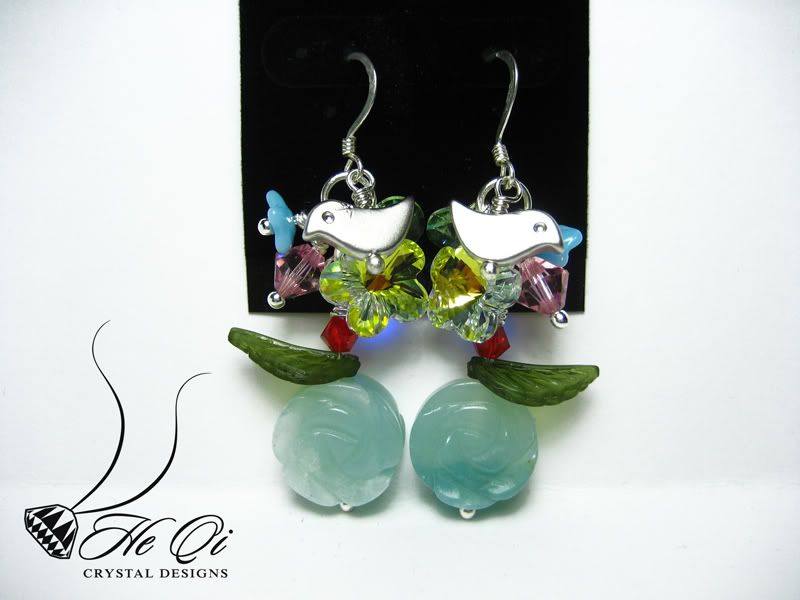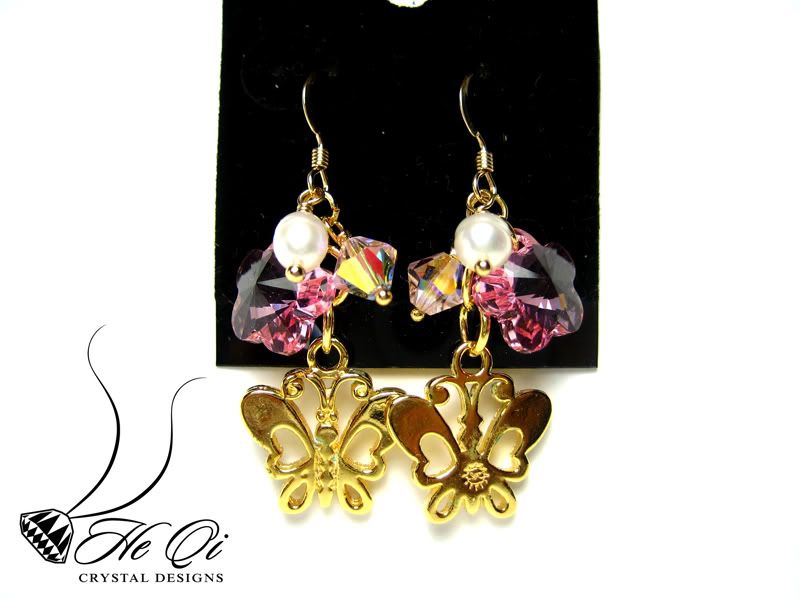 An Everyday Classic piece, it's been a while since I've made one: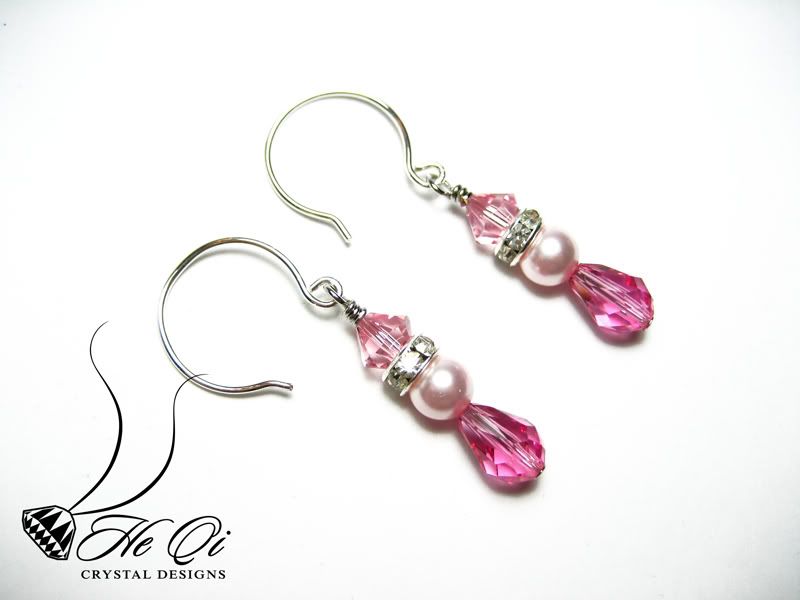 Peacock dangles revisited: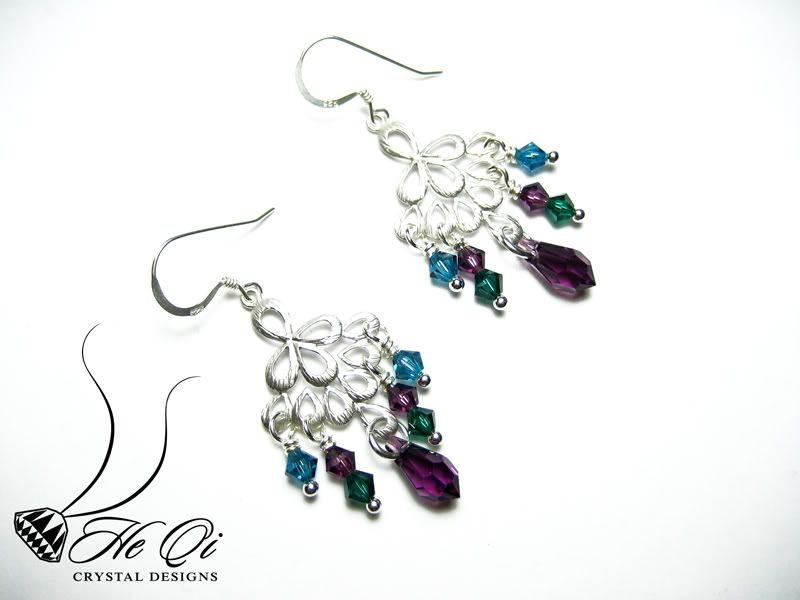 \
And finally...
I couldn't sleep last night, so I got up, read some Shakespeare, and made these cuties around 4:30AM-- Counting Sheep, haha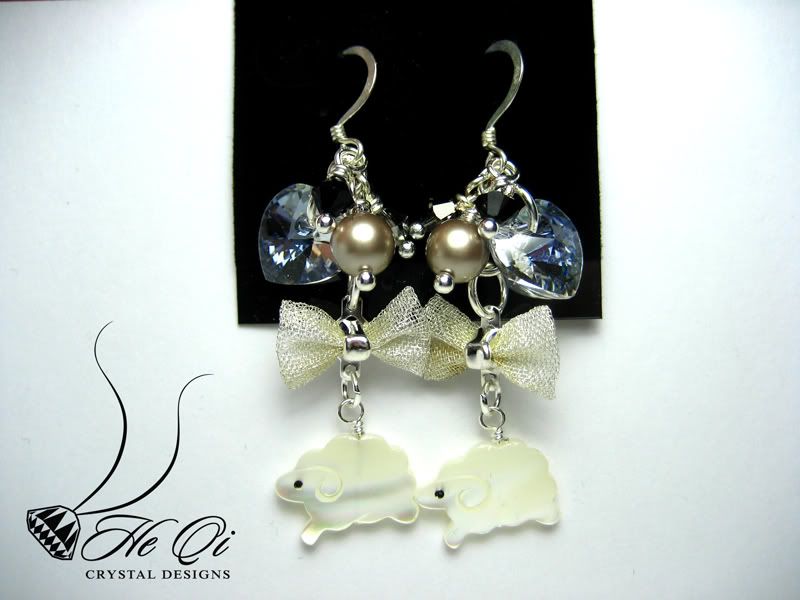 love,
Lisa


heqicrystaldesigns@hotmail.com


SHOP HE QI
TWITTER
Facebook