I'm excited to share with all of you that I took my first glass bead making class last night!! Being a crafty person, and specifically jewelry artisan, I'm always drawn to new ways of really making jewelry, not just designing pieces from already made materials. As such, I can showcase more original work =)
I took a class at the UCD Craft Center last night with a veteran glass bead maker, and it was scary, fun, and eye opening. It takes an unexpected level of skill to properly manipulate glass, and I've barely grazed the tip of the grass. WORKING WITH FIRE = OOOOOOOOO AHHHHHHHH
We melted soft glass rods like this: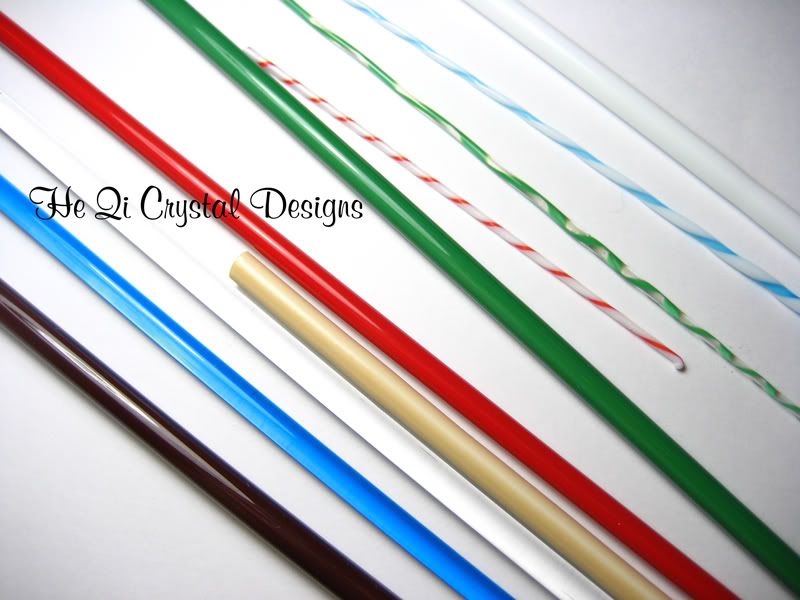 And melted them over a flame using various skills that the teacher showed us to make beads like these: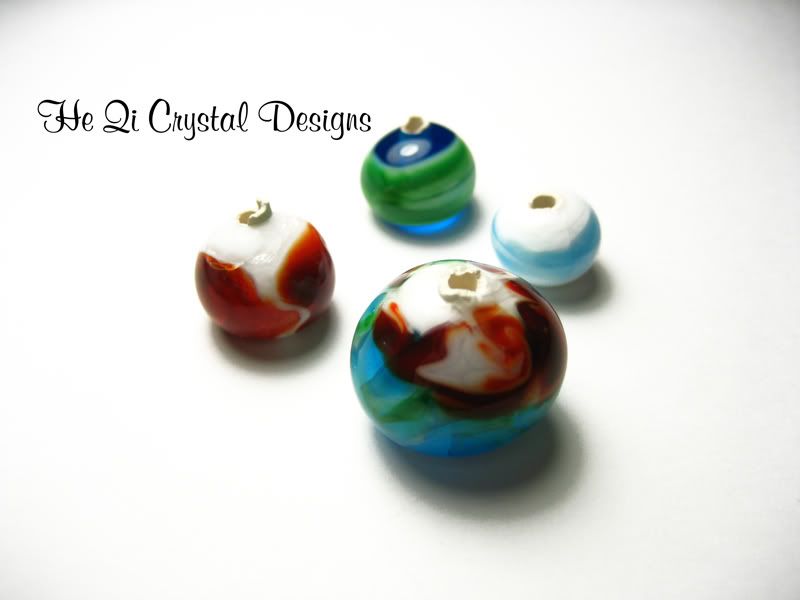 FUN FUN FUN!
I'm also a volunteer at the Craft Center. My hours are Friday 12 noon - 5 PM. If you're around, drop by and say hi! I can show you some of the things we do here.
BTW, SOAP MAKING is now available! They haven't offered it for a while so this is exciting for me, especially since I've been wanting to do it for a while =)
I made more macarons last week... hahaaa, just had to show you again.
This weekend, I'm making a batch to send some special ladies... ;)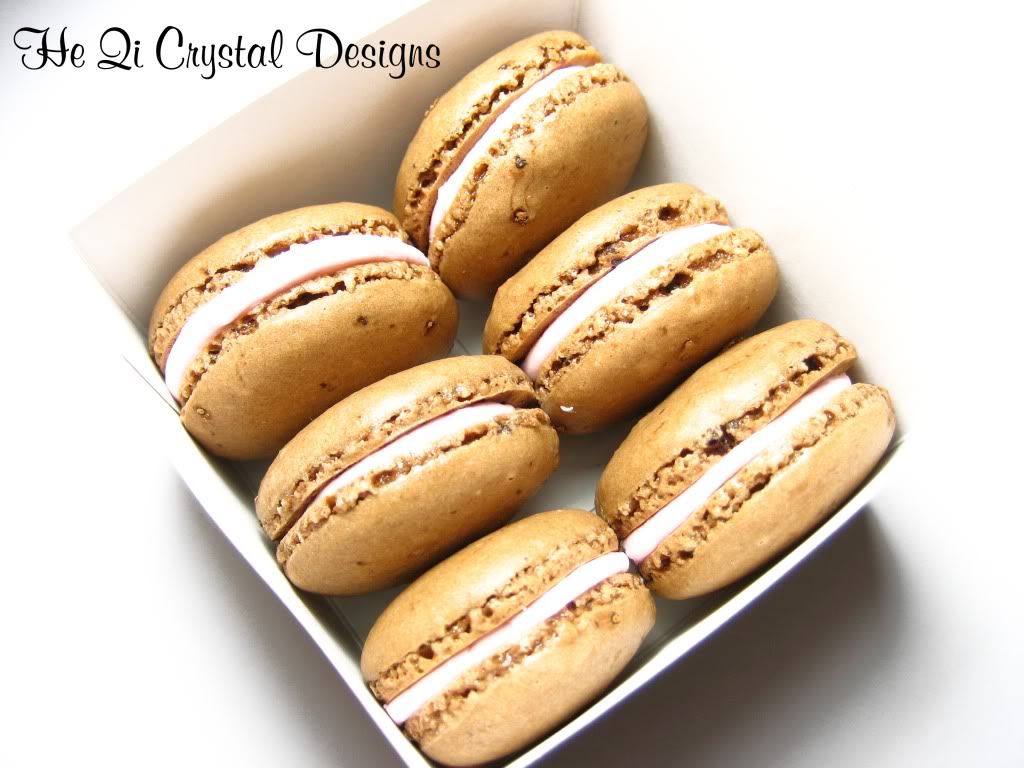 Some new work: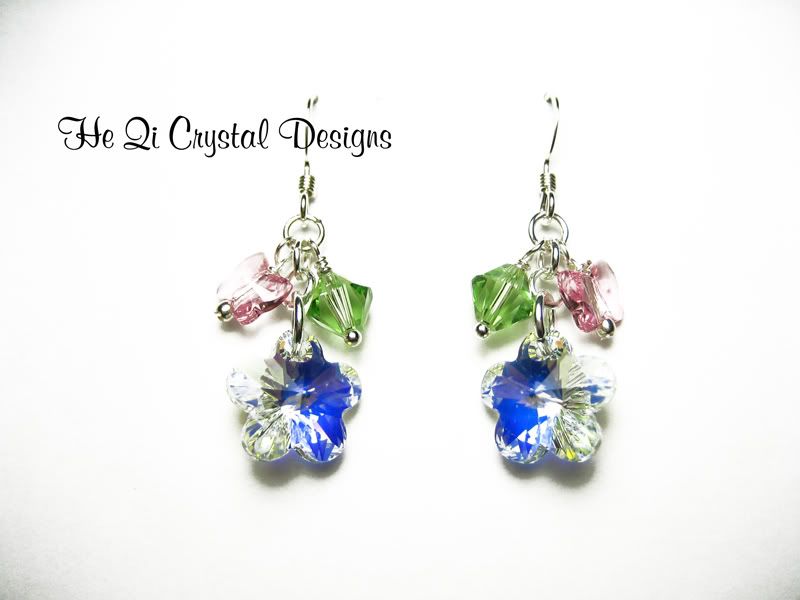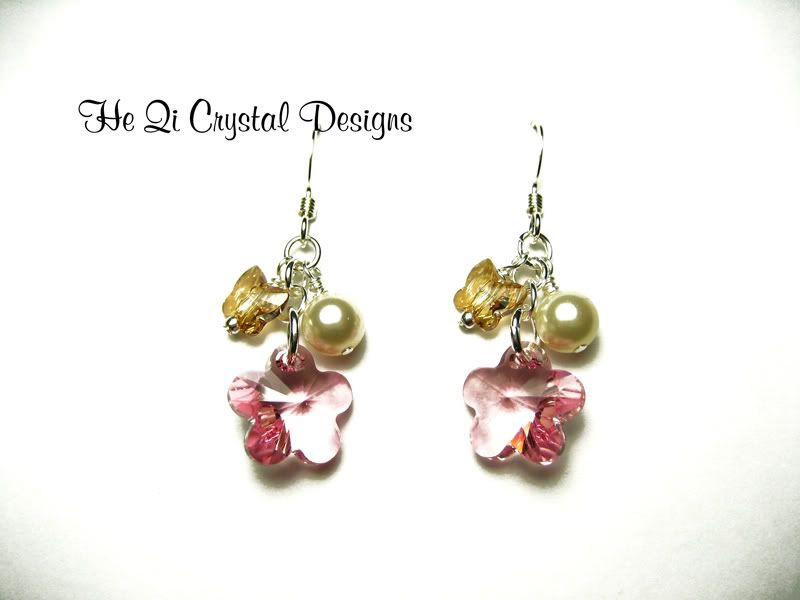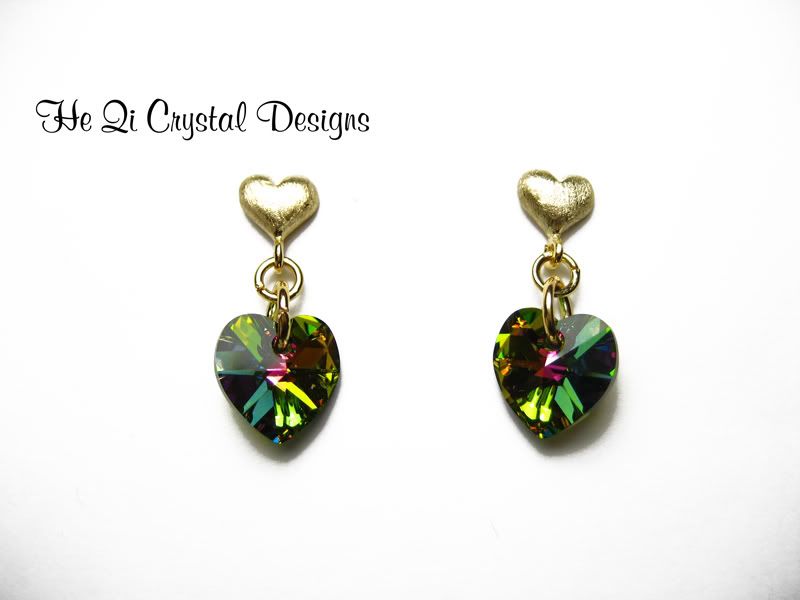 I got some new, AWESOME looking earrings cards! I designed em myself, and got them printed by ZAZZLE.
I stopped making my own because it took forever to cut -_-. At least with these, I only need to cut very few cards.
I'm giving out Japanese Strawberry/Chocolate kit kats with all orders over $20! I spent over $50 on these babies to give out-- I hope you like them!
Exclusive Promos for HQCD Blog Readers
8% off ALL purchases!
Applicable on orders placed and paid for between April 16 - April 20, 2010. No E-Checks, please!
Input code "
BRP416_20
" in the COMMENTS section during checkout.
The difference will be REFUNDED back to your PayPal/Credit Card AFTER payment has been made. 8% discount is applied to total prior to Shipping and Handling.
General Announcements:
- Anything NOT sold before May 7th will be put on sale at UCD's Whole Earth Festival.
If you've had your eye on some pieces, please buy them now because I can not guarantee that they will still be available!
- Please, no haggling! HQCD prices reflect top craftsmanship and materials, not to mention valuable time and effort put into artistic design. I value my work, and hope that you will, too. =)
Also, I'm having a giveaway soon to celebrate reaching 500 sales on E-Crater! Keep your eyes on this blog :D
love,
Lisa
SHOP HQCD HERE
Email me for custom orders/questions: heqicrystaldesigns@hotmail.com