Thanks to everyone who entered the quick, 2-day HQCD Anniversary giveaway!
The winner is
Nikki
Congrats
, love! Please email me your shipping address: heqicrystaldesigns@hotmail.com
Some of you may remember that I tried to make
French Macarons
a couple of weeks ago. They tasted good, but were super fail as far as what they looked like :X
If you need a reminder, this is what they looked like: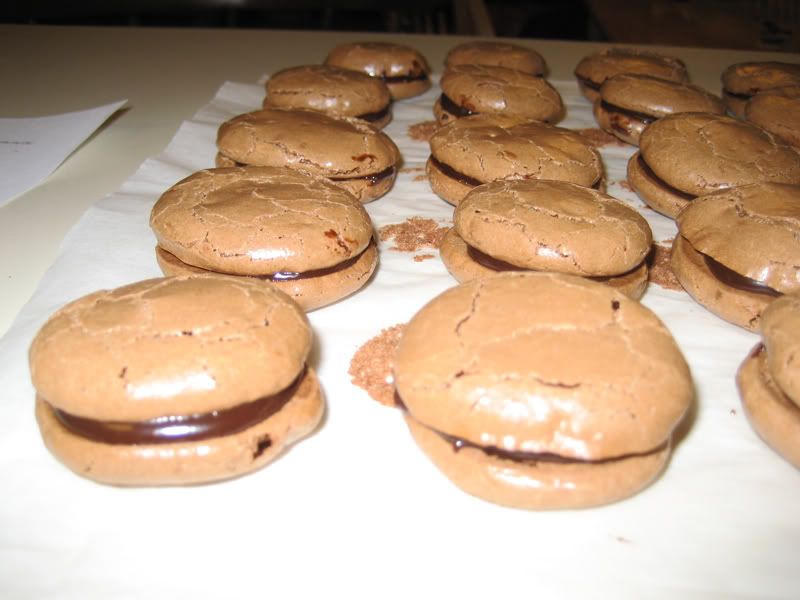 Oh, the horror. Cracked tops, no "feet" at the bottom. Stuck to the parchment paper like no other.
And what they're SUPPOSED to look like: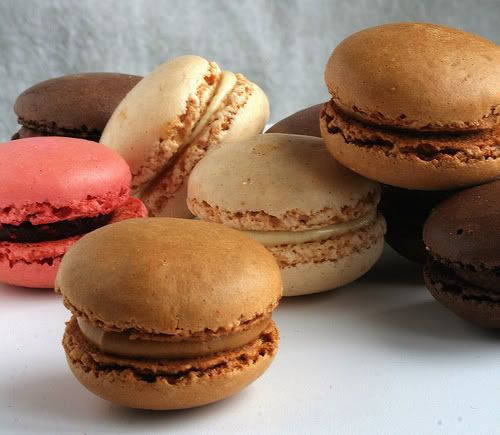 I have a strange obsession with macarons right now. The fact that they're hard to make and obscenely expensive to buy in stores makes them all that appealing to try and make :X
Yesterday, I tried my hand at them again. The tricky thing about making macarons is the technique-- the actual ingredients are VERY basic.
And this is what I ended up with: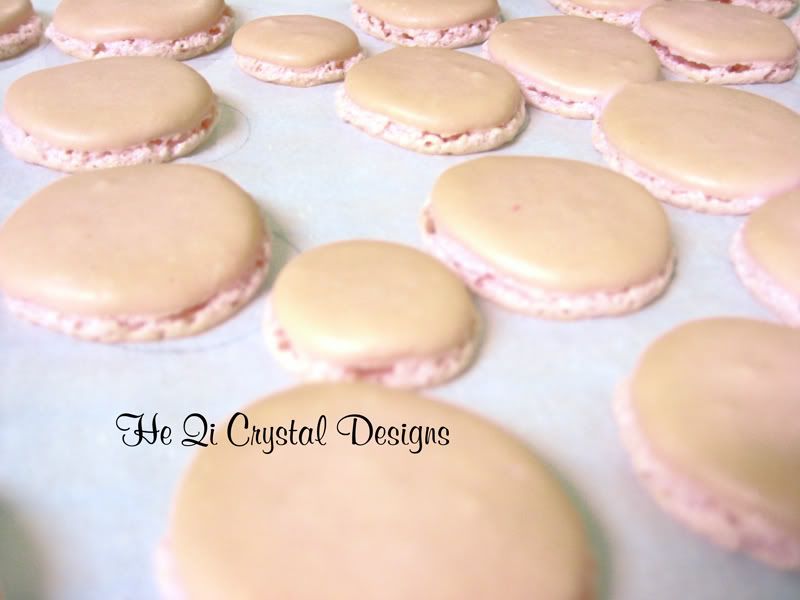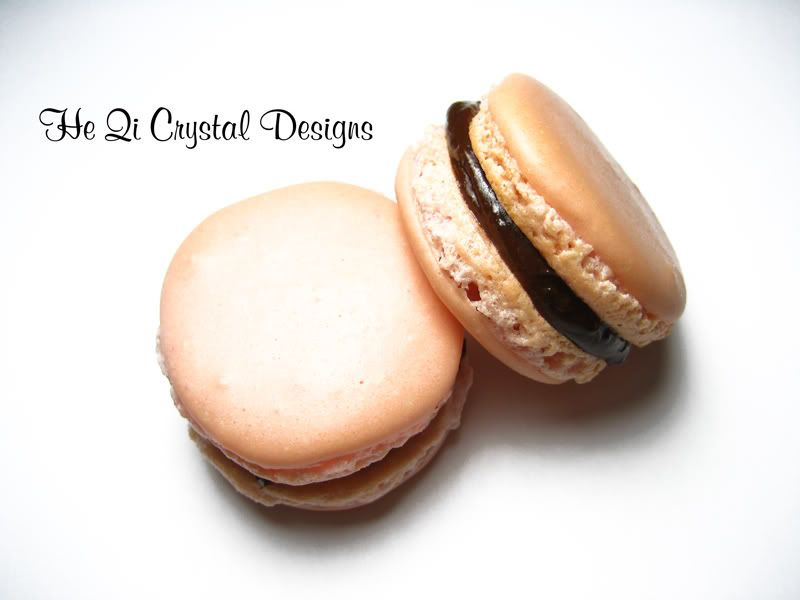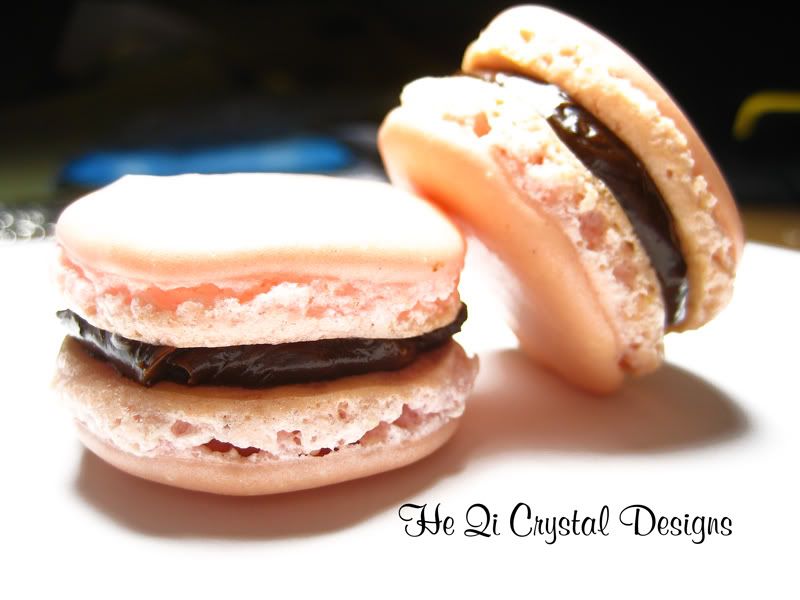 Perfection. Well, almost. Next time I'll try to make them perfectly round. BUT I was so, SO happy. I think I screeched when I took them out of the oven :X. They're just regular sugar flavored with chocolate ganache filling, but I used some food coloring to make them baby pink in color-- matches well with the chocolate.
I wish that shipping these would be easier, or else all of my customers would definitely be getting one of these.
Jewelry news...
New threaders:
Lil'Fish: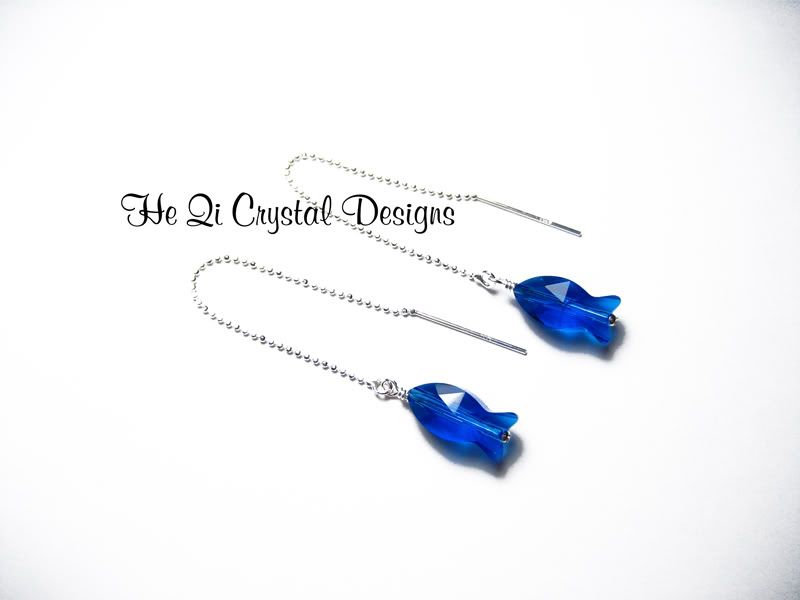 And introducing HQCD Triangle Lux Bracelet: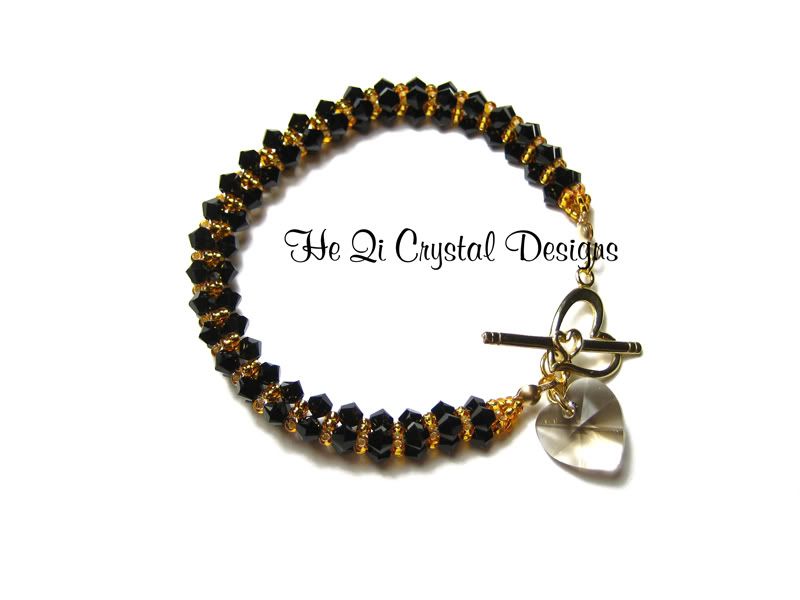 Because this bracelet is so awesome and took me eons to make, I must spam as many photos of it as I possibly can.
It's 3-D, triangular. Beaded with fishing wire, but the fishing wire is completely invisible :D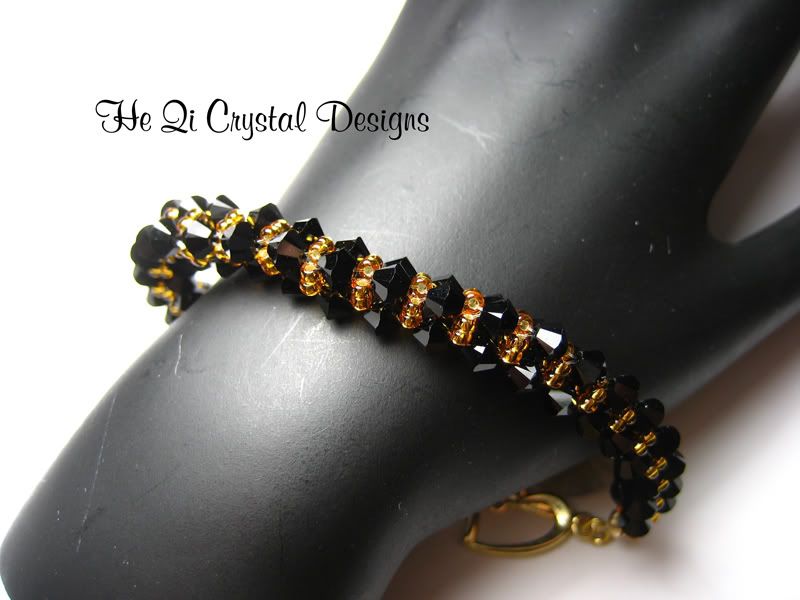 The clasp, and greige heart.
Did you know Greige or Grey tones are the hottest colors of the season?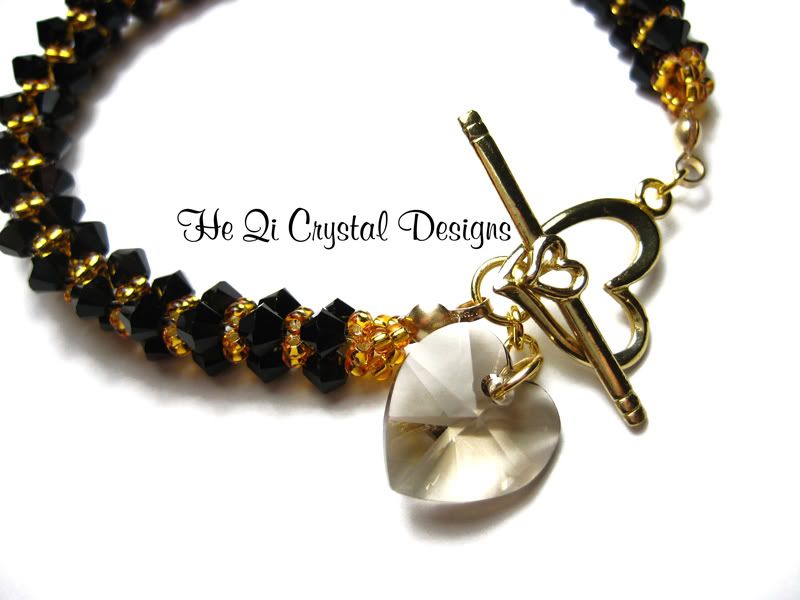 And one more closeup, because I'm in love.
You can find out more about the bracelet
HERE
.
Talk to me about customizing one =)-- your colors, your charm (or none, just plain bracelet is stunning in of itself).
As always, don't forget to use one of the promotions on the side-bar when you're placing an order!
I'm at 499 sales on my E-Crater site! That's crazy, considering I only really started listing jewelry on there since last August. Before that, I've been selling on Soompi Forums for years, and managed to get over 1400 sales :D. I'm having ANOTHER giveaway the second I reach 500 sales on E-Crater! So... look forward to that =)
love,
Lisa
SHOP HQCD
heqicrystaldesigns@hotmail.com
* Don't hesitate if you have questions, requests, or just want to say 'hi'!