On Wednesday, I went to San Francisco with Brian-- he had an interview downtown, and I skipped class all day to prance around the city.
I walked around Chinatown, and I swear, I saw Mushu in one of the store windows... haha!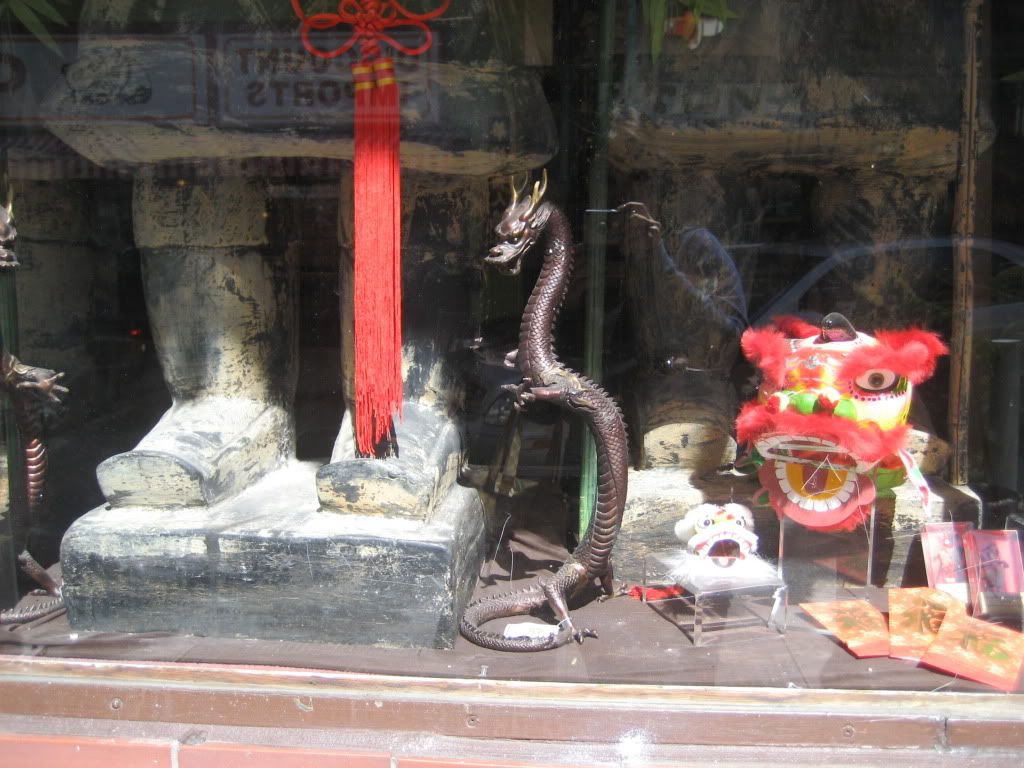 Then took the bus over to Japan Town..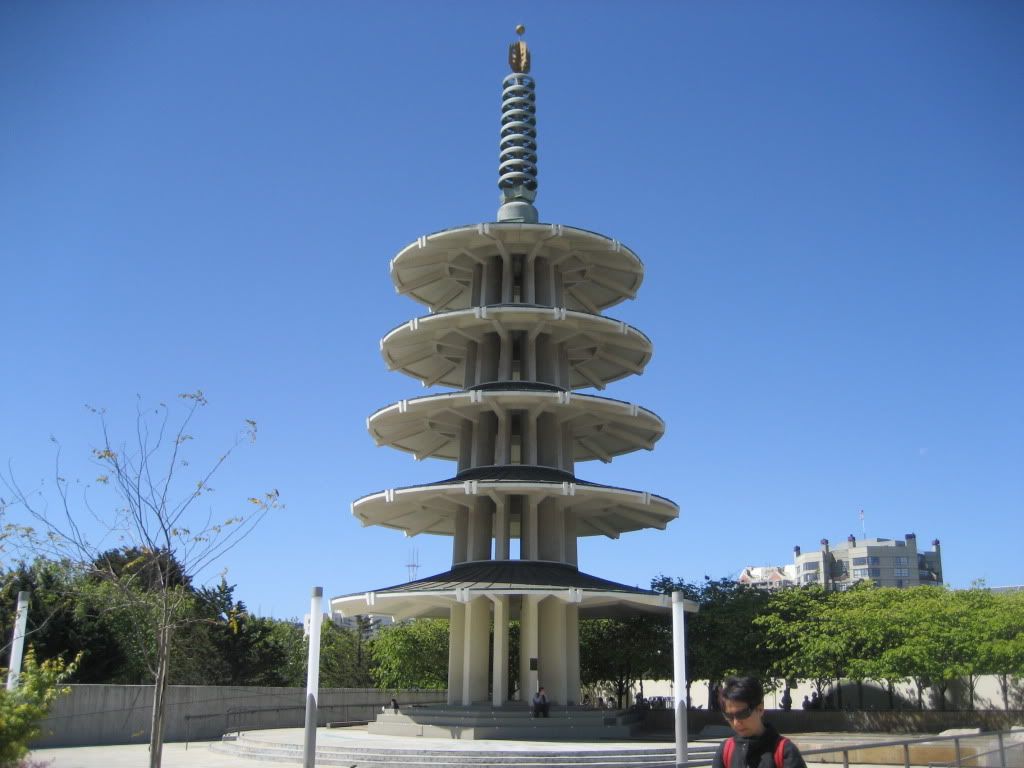 Went shopping!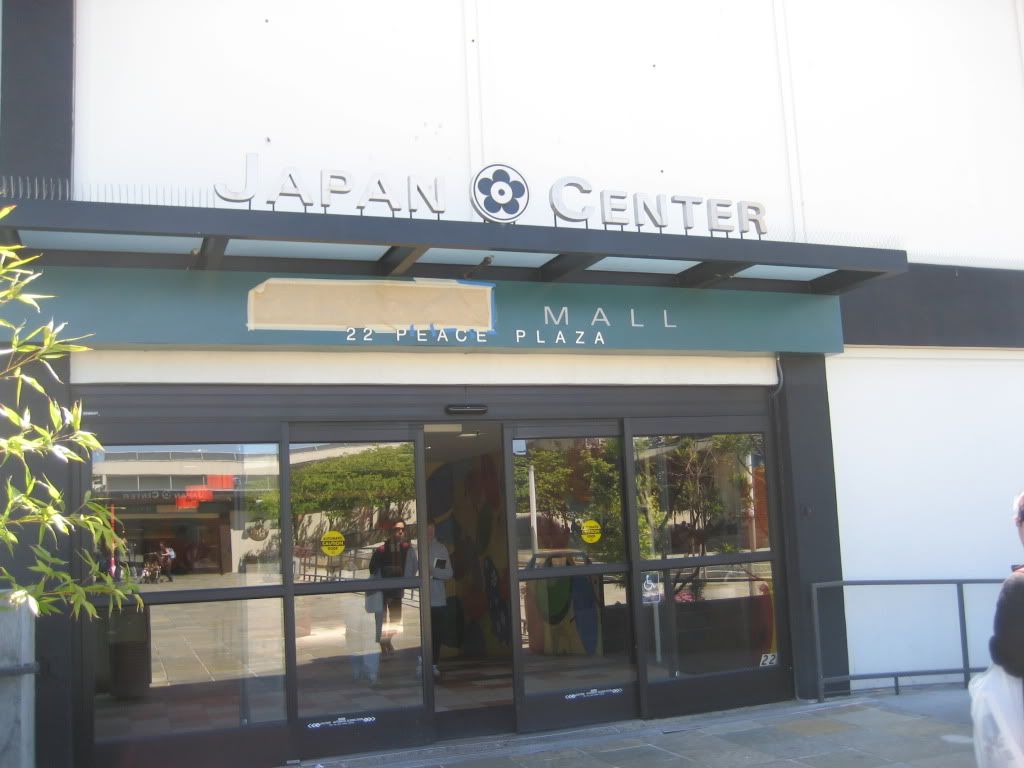 Bought some ceramic noodle bowls =)
Only $3.50!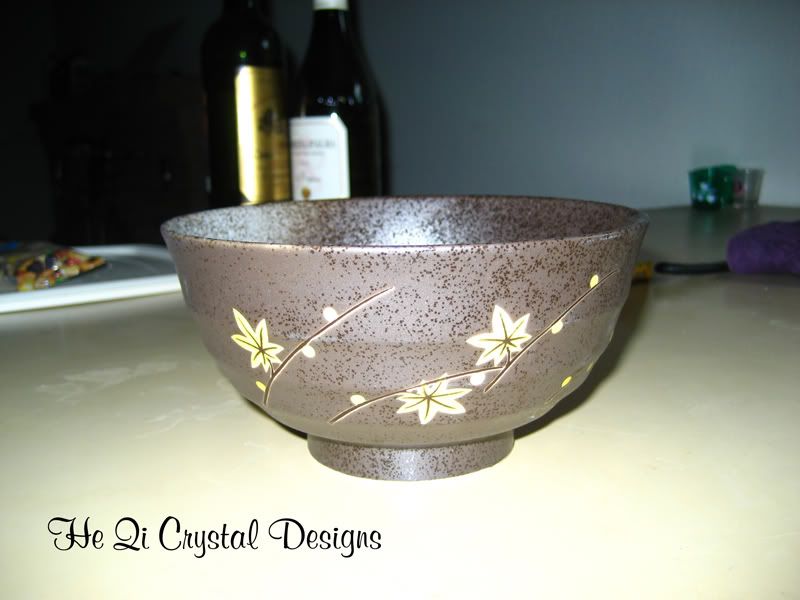 SUPER adorable.
Had lunch, okonomiyaki and croquettes, yum!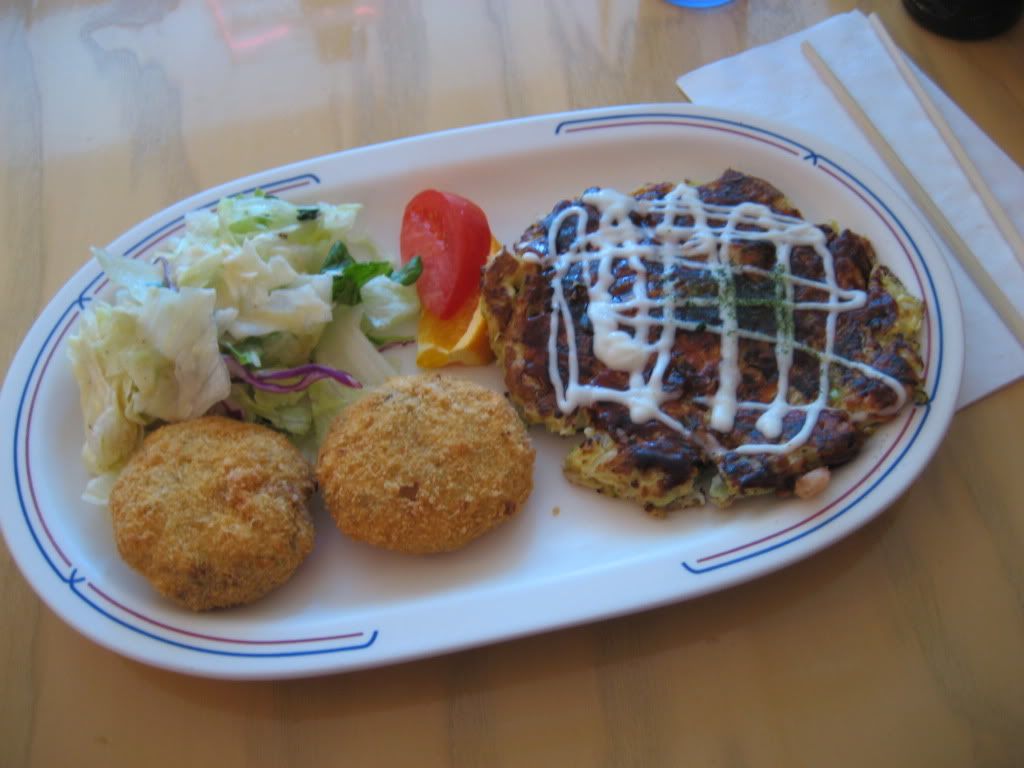 Was getting ready to go back downtown to meet Brian... and saw this in one of the windows on the second floor of some building in Japan town: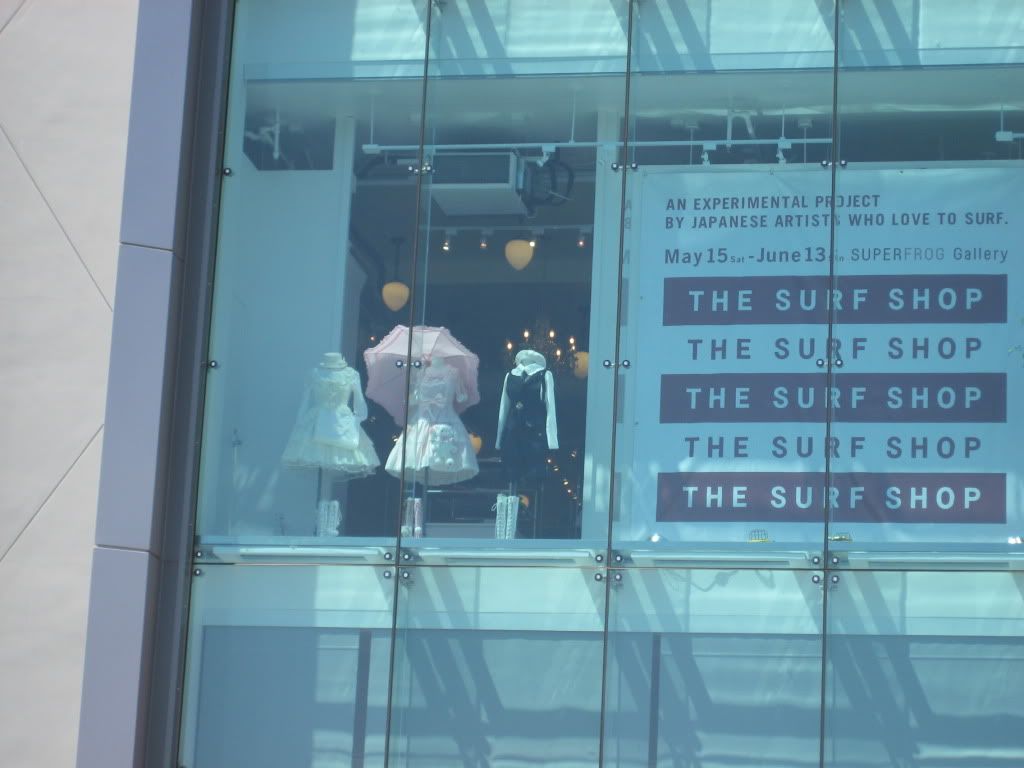 And I can't help but to show off a snazzy photo of Brian in his interview suit =)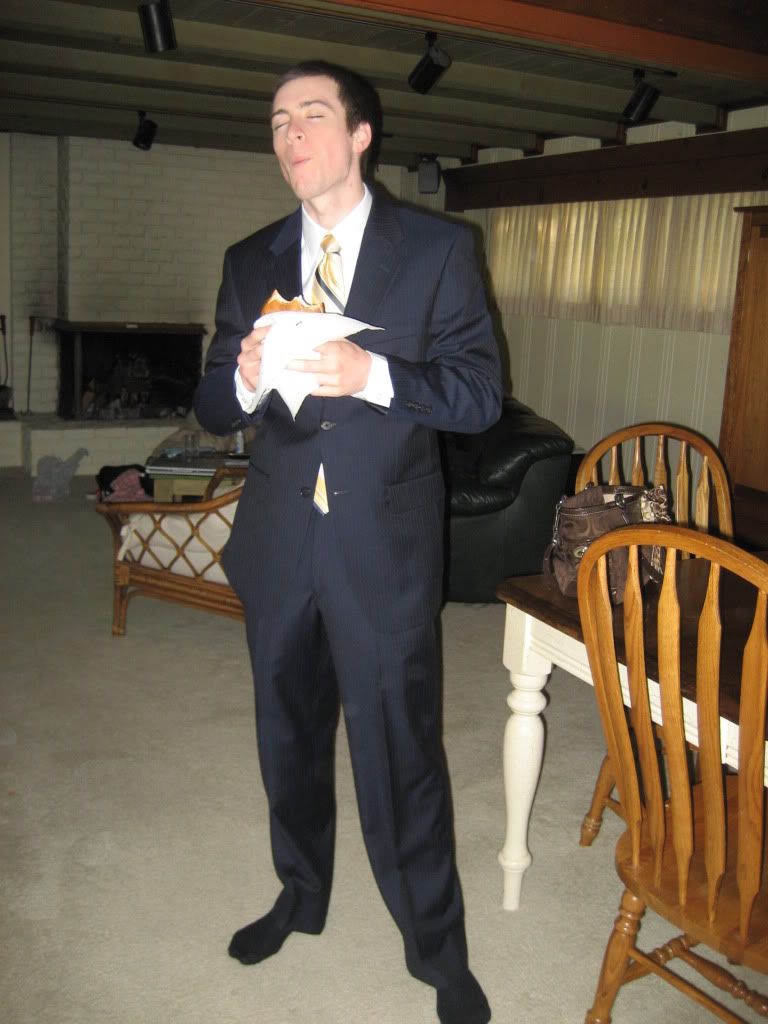 ... and enjoying breakfast :D
Saturday and Sunday was the UC Davis Whole Earth Festival. I LOVE this show because vendors from all around the country get together and share their handmade goods with others-- it's amazing how skilled some people are. Since I'm involved in the handmade goods business, I have developed a strong appreciation for all things handmade. I also know how hard it is for people who make a living out of selling their crafts-- most consumers don't realize how much time and effort it takes to produce a real piece of art. What I do is NOTHING compared to most of these artists. I also try to support these artists by making purchases here and there. I'm a little bummed that it rained on Sunday, and I wasn't really able to leave my booth and walk around to check out more booths :(
Of course,
He Qi Crystal Designs
made an appearance as a part of the UCD Craft Center. Here was my portion of the booth on Saturday: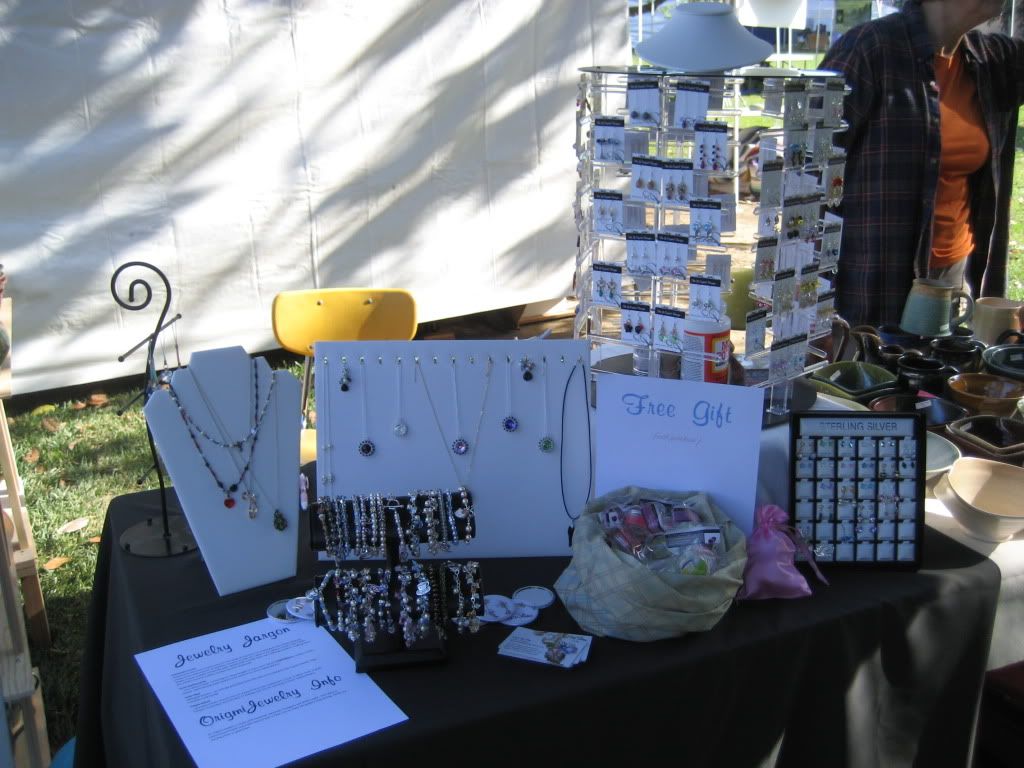 Thanks to everyone who stopped by! You know I always enjoy seeing you :D
And a big THANK YOU for making this such an amazingly successful weekend!
It's always heart warming to see people admire and love my work-- and comment that it's the best price for something of that quality! It's always nice to know that your work is appreciated, and that people think it's worth it.
There were TONS of people who had their dogs with them at the event, but this was the first time I've seen anyone bring a...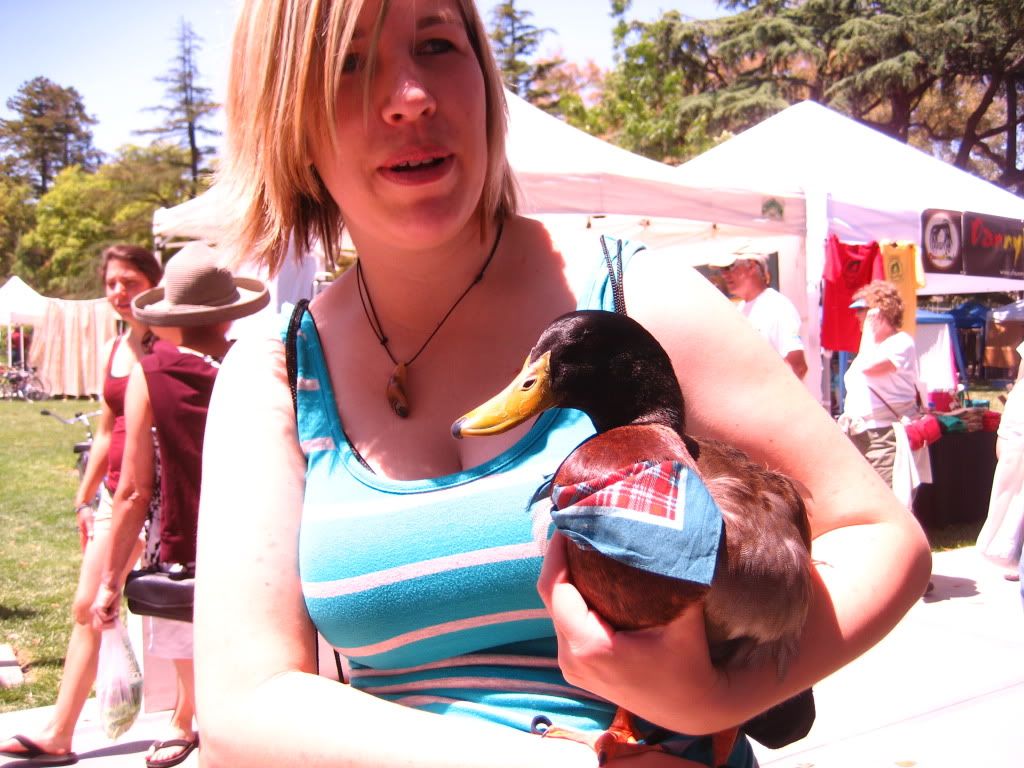 Quack. YES. That IS a duck, and you're not hallucinating. This amazing lady raised this duck from a hatchling, and has now had it for 5 years. It was completely happy wearing its bandanna, hanging out in the arms of his owner. The owner was kind enough to let me take this photo, and pet/get acquainted her lovely duck. What an awesome experience.
I also picked up a few pieces of ceramic work from a couple of people I met from working at the Craft Center.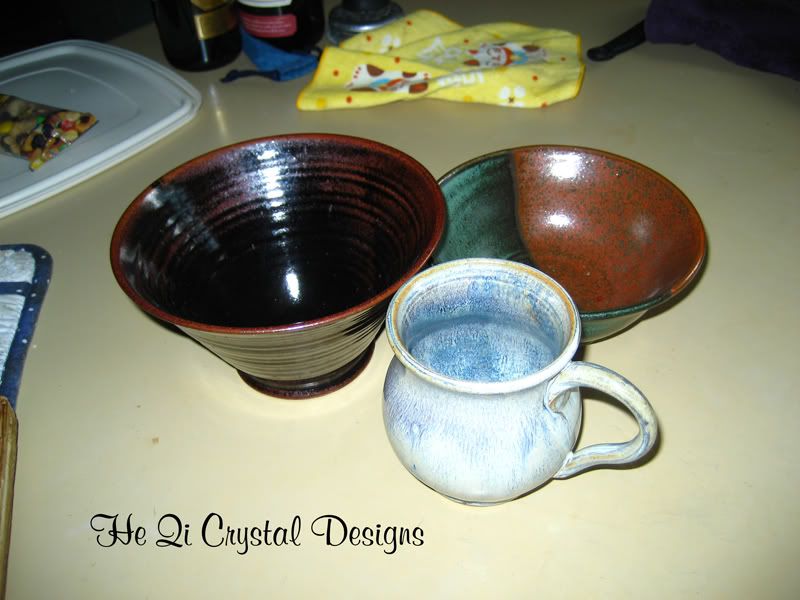 I love, LOVE bowls and things like that, so having them be made by someone I know makes it extra special. Picked up a rice bowl, shallower "candy" dish, and mug for myself =)
My boyfriend's family also dropped by, and his mom was so kind-- she got me a beautiful glass necklace: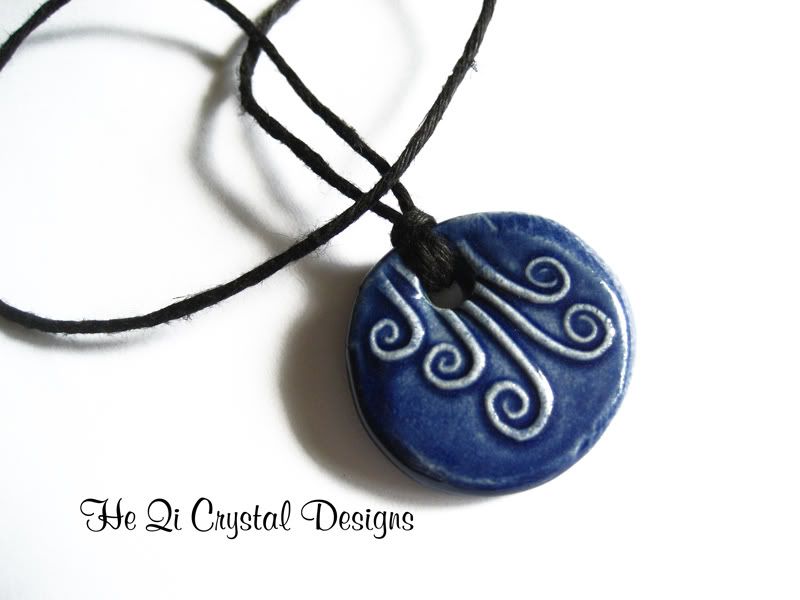 And I bought these beautifully carved buffalo horn earrings: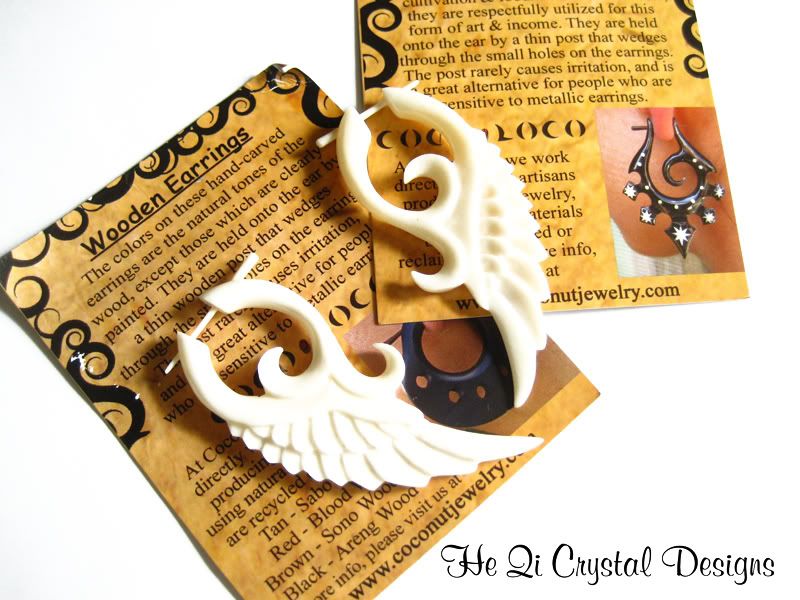 For every pair of earrings they sold, the company would plant a tree =)
And no, they're not slaughtering animals just for their horns, read about them on their website
HERE
.
And here's my favorite thing I picked up from the festival...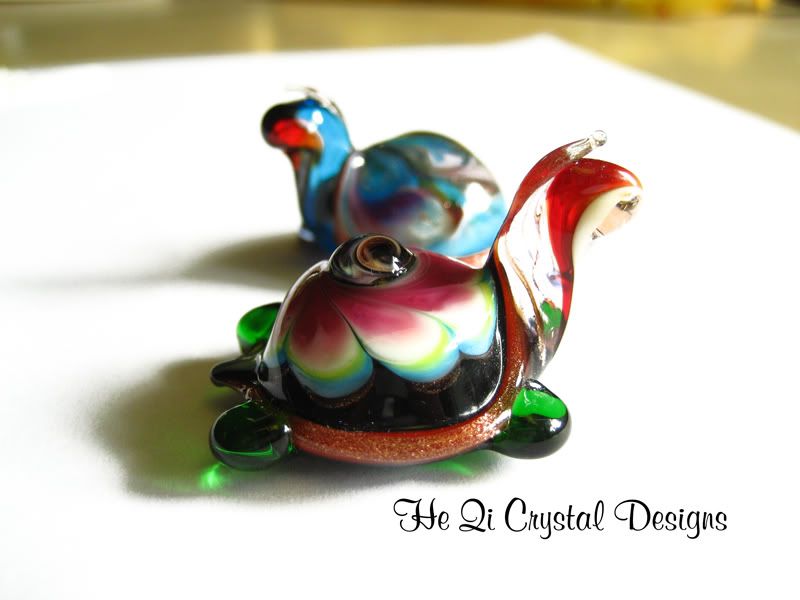 Beautiful, glass turtles from Jeff. This particular one is one of his favorites, and he was so kind to give it to me. His wife, Lisa, is a jeweler, and she loves HQCD's origami butterfly earrings-- I was honored that I could give her
I met Jeff last year at Whole Earth, and have loved his work from the second I saw it. I deeply admire his work. It's well made, so detailed, and utterly beautiful. He's the "turtle man", and his work attracts people of all ages. Working with glass is very difficult-- and most people don't understand how valuable these works truly are.
Visit his Etsy shop
HERE
.
Did I mention his prices are AMAZING? For work of that quality, they're SO cheap.
I have some tiny turtle earrings from his last year, and a turtle stir stick. I'll have to take photos of this later.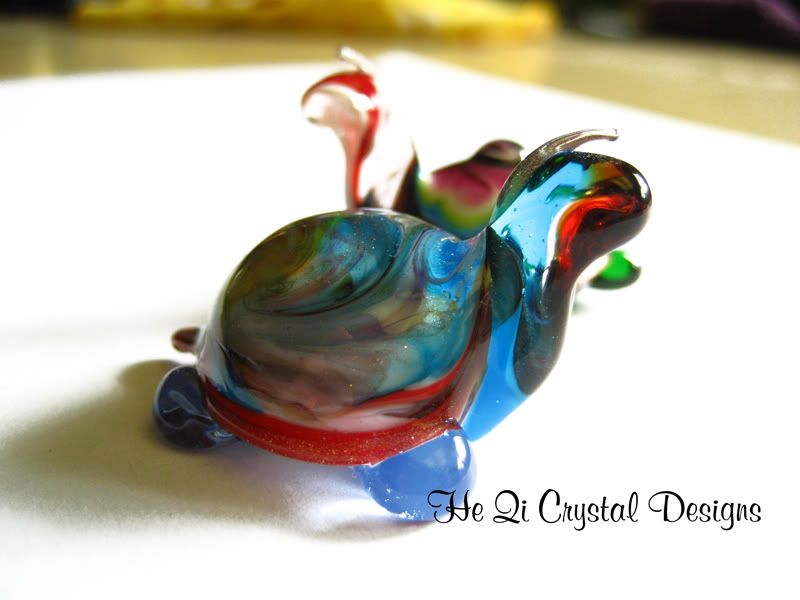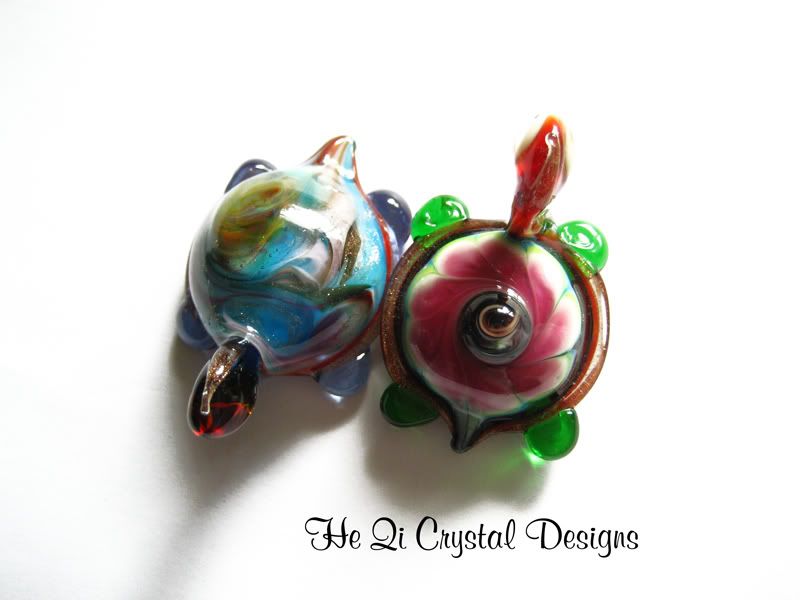 LOVE LOVE LOVE. Glitter in glass = shiny = happy Lisa.
The only downside of the festival that a couple of people "accidentally" walked away with my work.... and that I lost numerous, nice pens to people who wrote checks out to me, haha. But that's okay-- all in a day's work =)
Anyway, the weekend was wonderful. However, I now need to study for a couple midterms I have this week, and finish up some homework assignments.
Meanwhile, you should treat yourselves to some HQCD Jewelry
HERE
.
love,
Lisa
heqicrystaldesigns@hotmail.com