I've decided to extend the Giveaway till the end of the month. It'll give more people a chance to enter that way. See the updated link
HERE
.
Also brought back my tassle ball ring: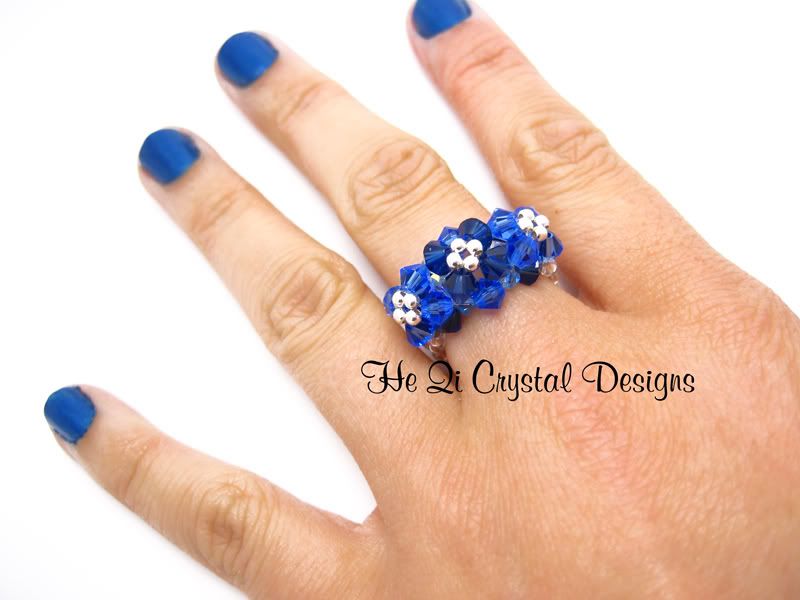 Lots and lots of beading... I can make the ring in any other color, any size.
And added to my crystal ball drop collection: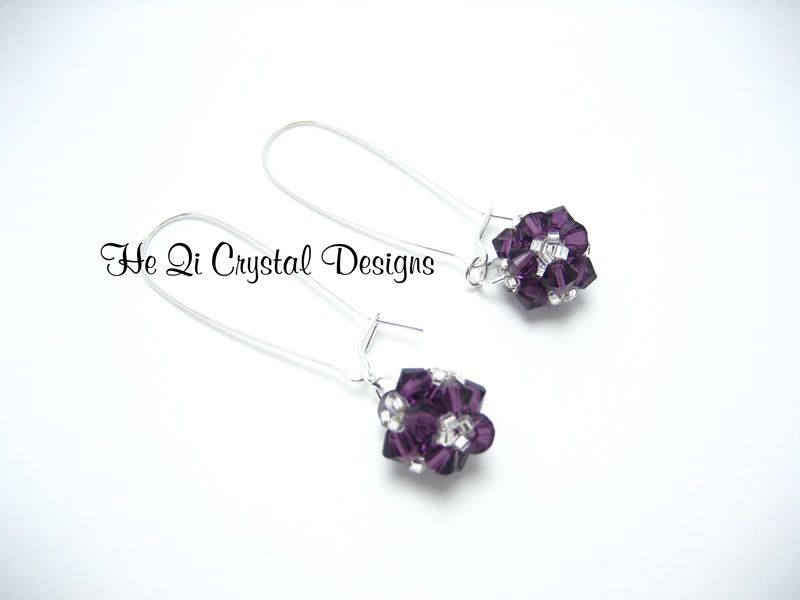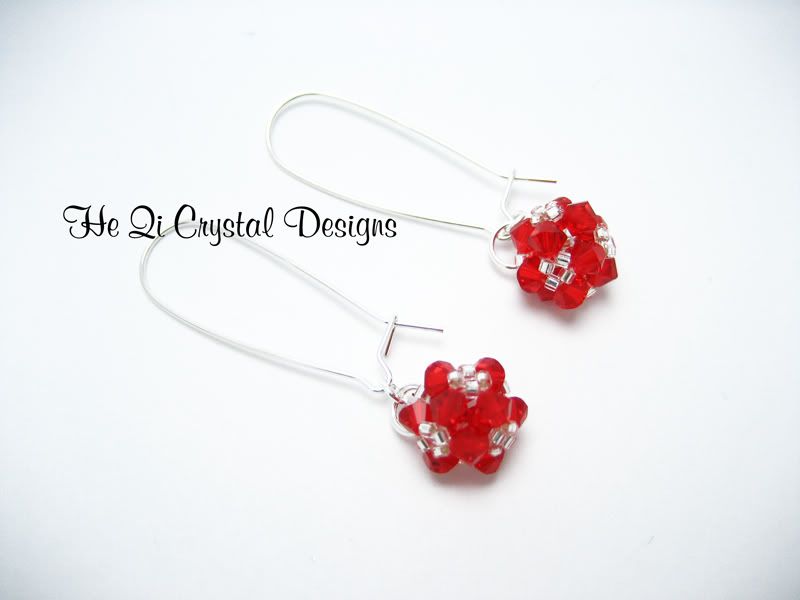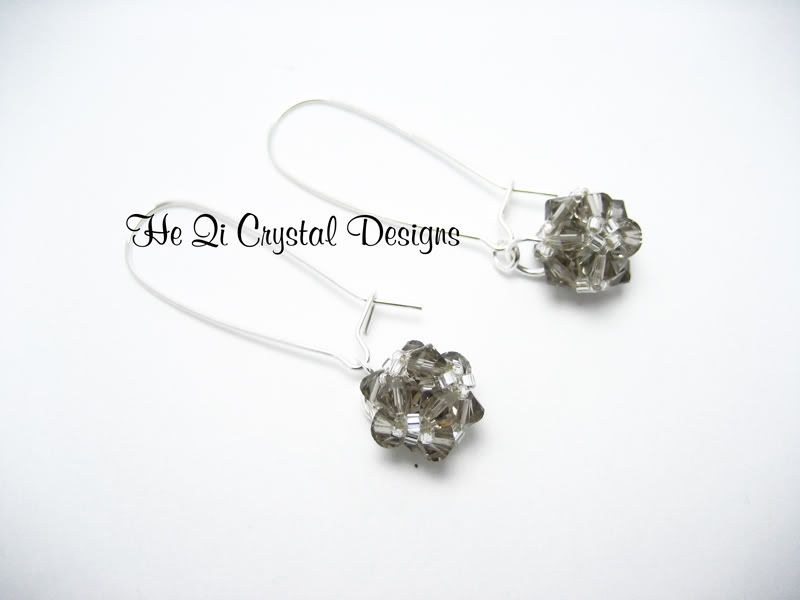 I had some extra AB stars left, so I decided to just.. use them all: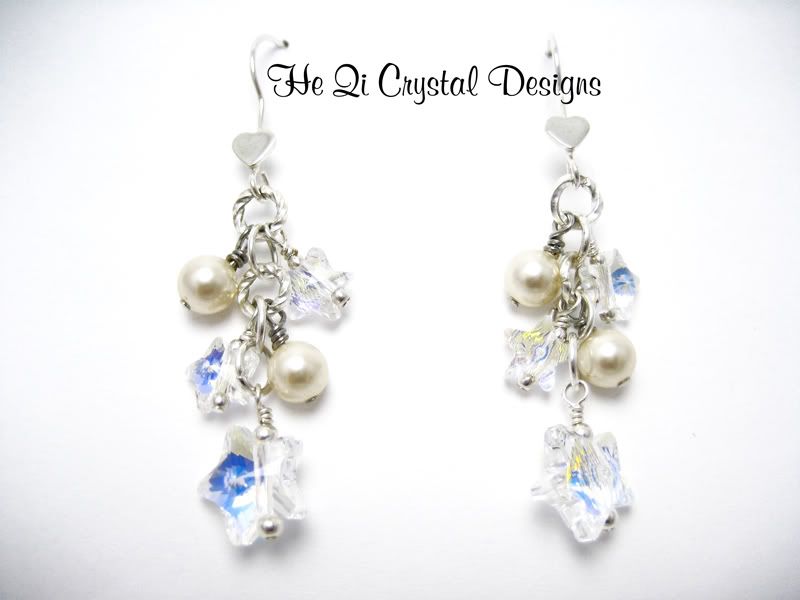 Some cute leverbacks: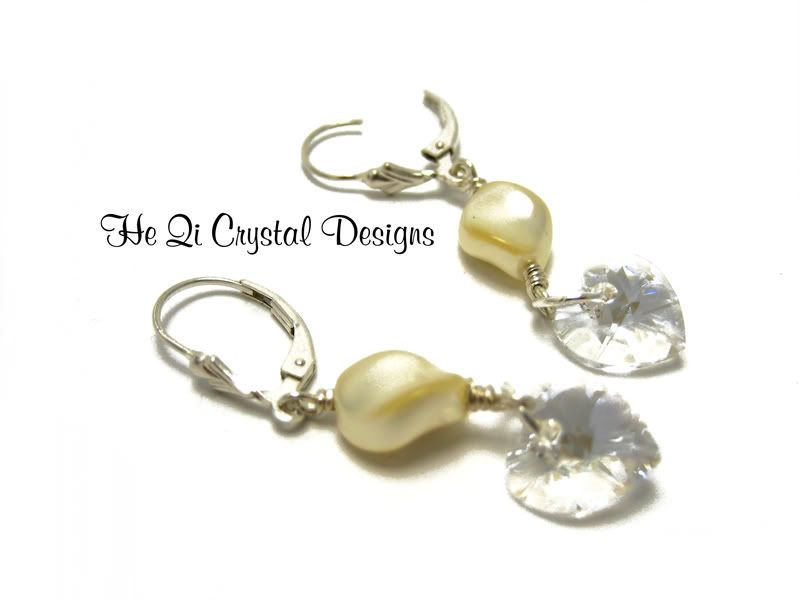 And a revised version of Beauties in the Garden: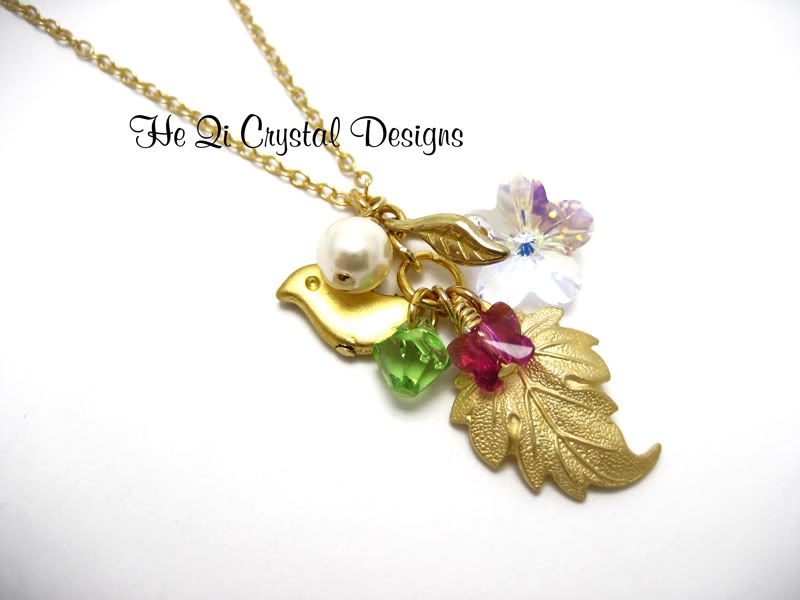 A very recent custom order: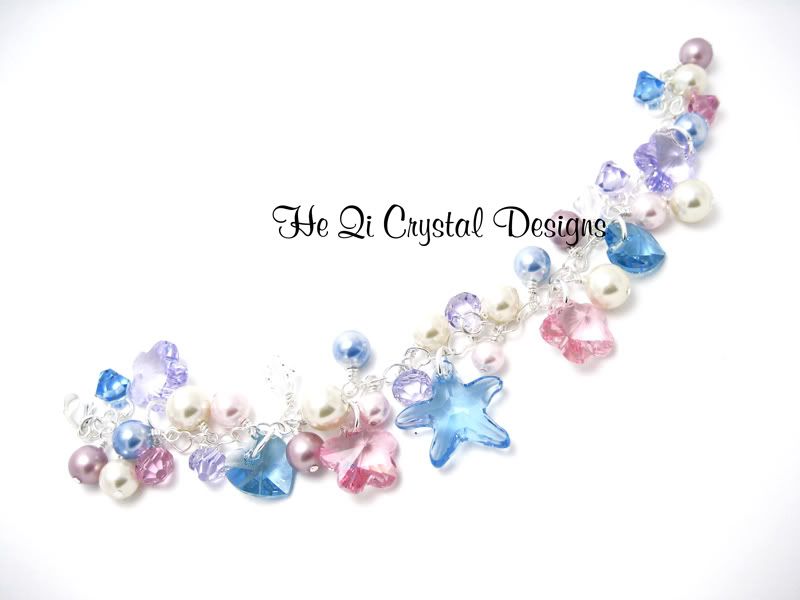 Get your HQCD
HERE
.
Also, Cargoh loves HQCD!
Check this out: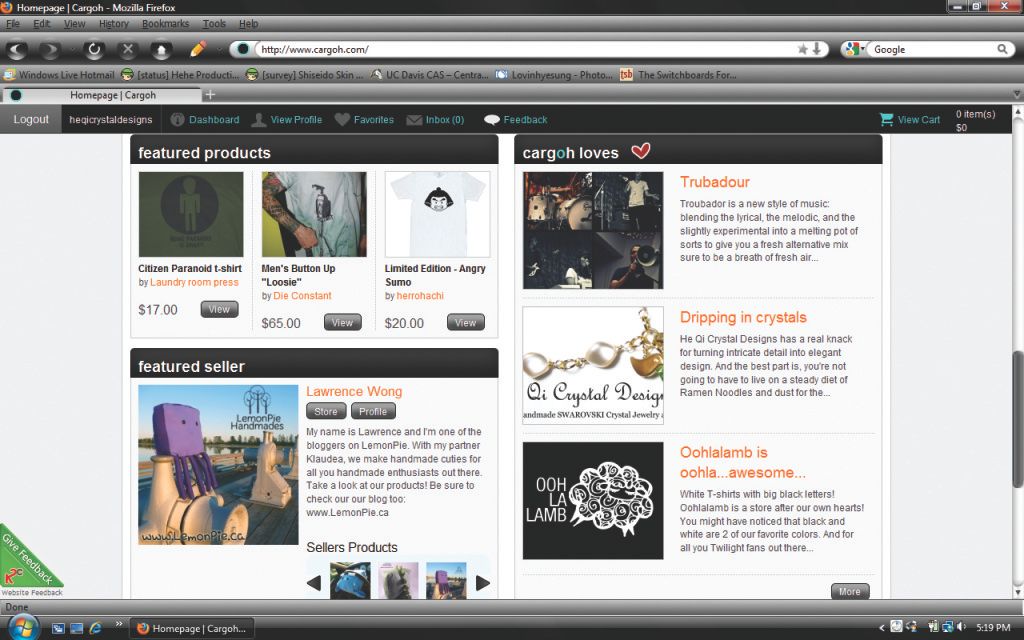 Pretty sweet =)
They're a NEW ecommerce website, kinda like Etsy, but no listing fees or anything like that... and if you sign up NOW, you get your account for free, forever! Visit them
HERE
, sign up for an account, and BUMP my items to show your support for HQCD. You can BUMP items by rolling over the photo of the item, and clicking on the "bump it" button that shows up on the upper right hand corner of the photo.
BTW, I wanted to address a question from an email:
"
...Why is there such a big difference in how much people charge for similar types of handmade jewelry
?... "
Man, I can go on and on about this, but I'll try to keep it.... reasonable.
I believe people charge differently for similar pieces due to their personal motivation for making jewelry in the first place. For instance, are they making it out of hobby, or to sustain a lifestyle? Because everyone has a different reason for making jewelry, their prices will reflect that.
This is how I personally do my pricing. I've done a lot of research, and this is the most FAIR way to price handmade goods for people who make a living from selling handmade.
I take the material cost of the goods, add a certain percentage to that for the cost of the design, then add on how much I expect to be paid per hour.
Now keep in mind, everyone has a different formula. But obviously, those who price higher will make more profit. Think about how much it actually takes for someone to maintain a lifestyle. Here's a very simple breakdown of my month. This is on the LOW end-- only the necessities!
- Rent: $566.67
- Internet and Utilities: $40-$50 (btw, this is a very low number... conserve, conserve!)
- Gas: $100-$150
- Food: $300
- Basic Needs (toothpaste, toilet paper, cleaning supplies, shampoo, etc): $40
To survive, I need a MINIMUM, $
1046.67
And that doesn't include entertainment (movies, dates, etc)-- who doesn't spend anything on entertainment? Shopping? New clothes? Toothbrush? Laundry detergent? What if I had a car payment, car insurance, medical bills, etc?
Add on how much I spend on the business every month: Aprox. $500, and now that number jumps up to. So in order to just BREAK EVEN, HQCD needs to make at least.
$1546.67
.
I also get charged FEES when I accept payments, and listing fees for Etsy and places like that.
I don't live with my parents, and I try to pay for as many things as I can by myself. That doesn't happen often-- selling jewelry online is simply not enough for me to make a larger profit because the market is so saturated with hobbiests.
If you're crafting jewelry as hobby and selling them just to fuel your hobby, I encourage you to rethink your prices-- it's extremely selfish to keep your prices at the ultra low because you're basically putting people who rely on jewelry as actual income, out of their jobs. Sure, it's a wonderful and nice thing to do (and I wish I honestly could), but we all need to eat and have a place to sleep. And if you're looking at the market as purely competition because you already have everything cut out for you (ie, don't need to pay rent, for foot, etc), then consider yourself lucky. But don't drag everyone else down. There was a woman who wrote a great article on this topic, but I can't seem to find it right now. grrr. Hobbiests who price their work very low also
devalue the entire handmade goods market
... which sucks. To put it bluntly, it's an insult to the art of handmade to price your goods way below market value. This is why
I don't plan on making a living out of making jewelry
in the future. It's simply not enough for me. Props to those who can, you're lucky! I know very FEW people who are full time crafters-- and I've met a lot of crafters!
When you buy something handmade, DO keep in mind that someone sat there, designed it, and crafted, hoping that it'll go to a good home. Most handcrafted pieces are higher in quality and are generally very well made. An artist has to acquire a certain set of skills to be a wire-artist, or bead artist, whatever. Remember you're paying them not only for the item, but for their creative design, time, and effort that it took to design your piece.
I'm not encouraging people to spend oodles of money, but I want to bring consumers' attention to the understand real value.
I'm being realistic
when I say that things which are easier to make (ie, pendant necklaces) should be priced accordingly in regards to things like beaded pieces, or self-made glass pieces, which take considerably more time and skill.
So I hope that helped answer some of the confusion regarding pricing of handmade goods.
Anyway, the quarter is wrapping up, and these two weeks will be busy busy, packed with lots of hw and a project, plus finals. I won't be posting often at all, but keep checking my website for updates.
See you soon,
Lisa
heqicrystaldesigns@hotmail.com
SHOP HERE