A quick post to say...
It's time for HQCD to really clear out inventory to make room for more, new, better things! If I can't get rid of these things... I can't bring in new products.
Visit the
CLEARANCE PAGE
for even larger savings.
You'll get a free ::special:: surprise GIFT WITH PURCHASE for your purchase from the clearance section. Use code
CLEARUP
in the comments section during checkout!
I also added a couple of beauty products
HERE
. It's a mainly a bunch of things that I can't use right now-- or I have multiples, so I'm selling them for CHEAP. Mainly drugstore makeup, foundations! Such as...
New Items!
Got more threaders in stock:
And a little about the following earring... the flower components you see were handmade from polymer clay-- I bought these in China last summer when I visited. I was in a polymer flower phase last year, and I figured that I should probably use them up now :X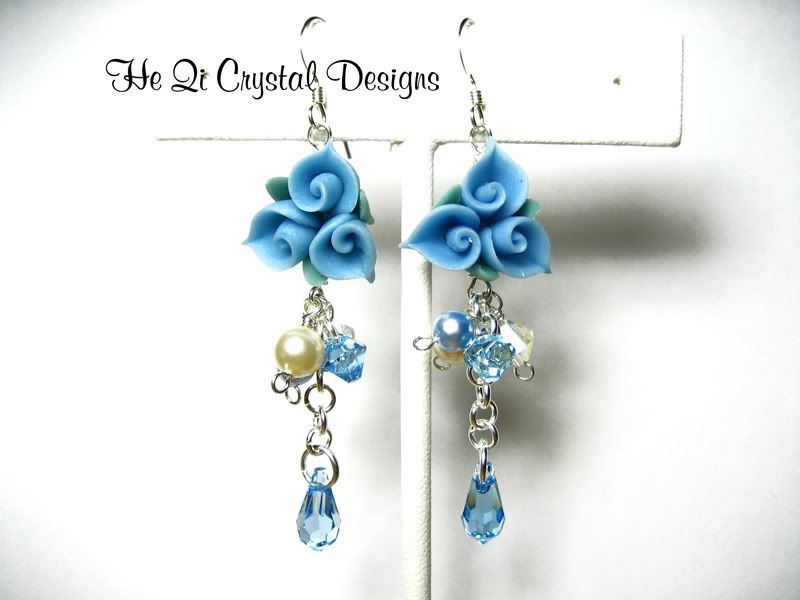 Aren't hands amazing?
And a pair of classic cascades:
I leave you with a photo of Brian and Achilles "cuddling" last night... heee!
See ya,
Lisa
heqicrystaldesigns@hotmail.com
SHOP HQCD HERE