Madeleines are my Dad's favorites. They're also the bf and his Dad's favorites. I think they might be a few other favorites.
To say the least, Madeleines are well loved by many.
Brian's Mom got me a madeleine pan a while back, and I'm proud to say I've gotten tons of uses from it: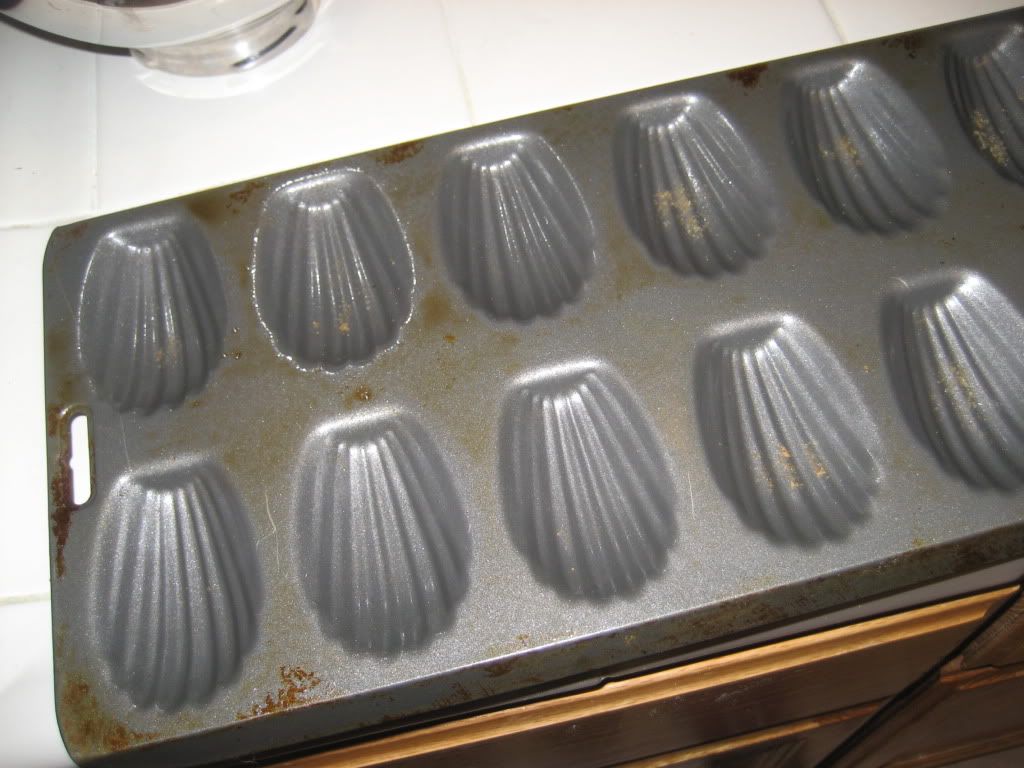 it. is. amazing.
For those of you interested in making these delicious goodies, the good news is that both the recipe and process is quite simple; definitely NOT as complicated as some recipes make it out to be.
You will need:
- 1/2 cup unsalted butter, melted and cooled
- 1 cup flour
- 1/8 tsp salt
- 3 large eggs
- 2/3 white sugar
- 1 tsp vanilla extract
- 1 tsp lemon extract
- grated lemon zest, about 1 tbsp
1. Melt your butter in a microwave safe dish, set aside to cool
2. Combine sugar and eggs in a stand mixer until smooth. Add in flour and salt. Then extracts.
3. Pour in the melted & cooled butter in a slow stream into the above mixture in #2, KEEPING THE MIXER ON.
4. Add lemon zest at the end
The batter will be quite soft and... hmm how do I explain... fluffy, ish. You want this.
End mixture is smooth and looks similar to:
Coat the madeleine pan with either butter/flour mixture or be lazy like me and use PAM.
Drop the batter by the tablespoon full into each mold cavity-- you DO NOT have to spread it around as the heat in the oven will automatically distribute it evenly for you: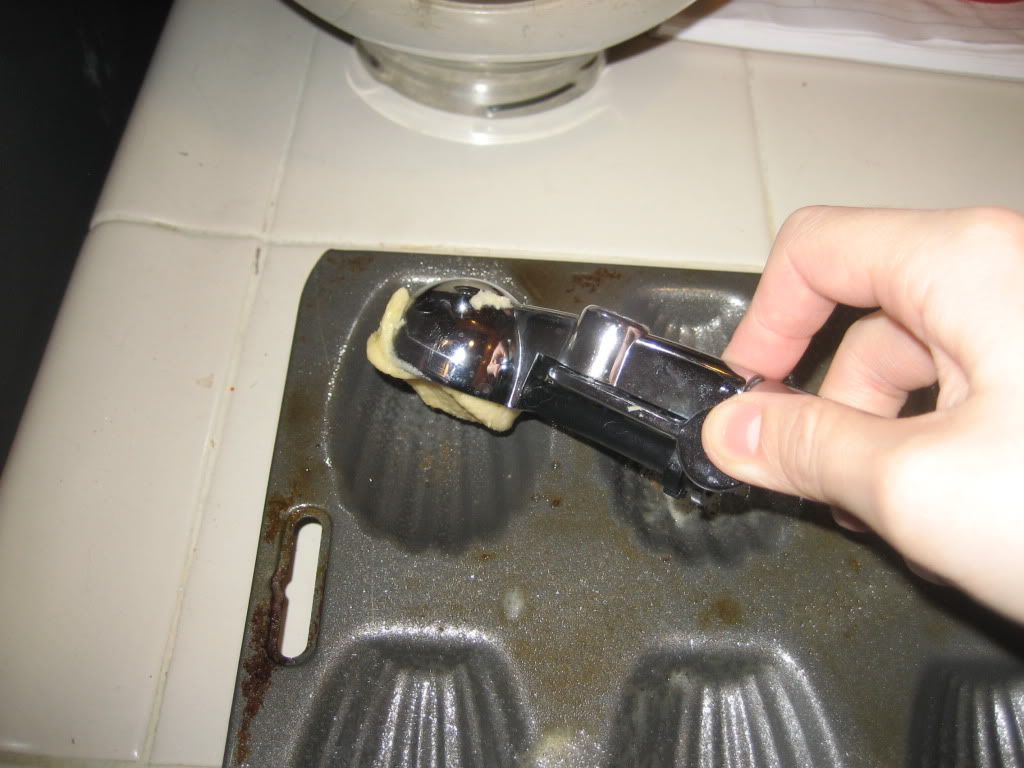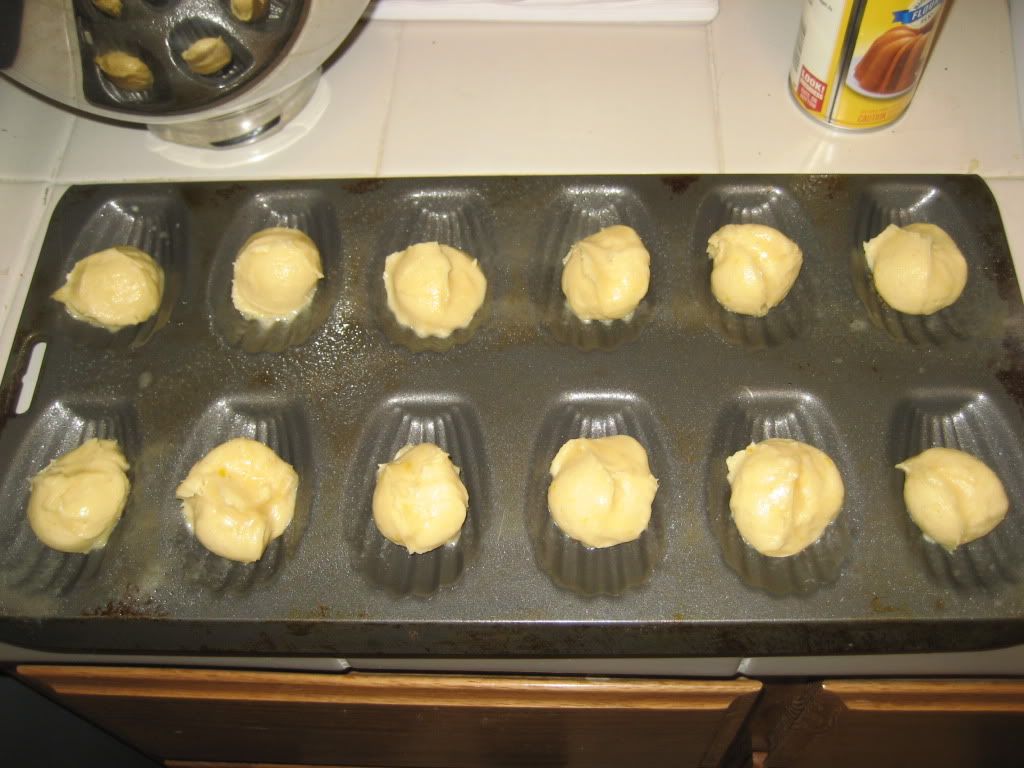 Bake at 350 degrees F for 9-11 minutes, until edges are golden brown.
Take out, wait 5 minutes to take out and cool on wire rack, with the nice shell designed side up.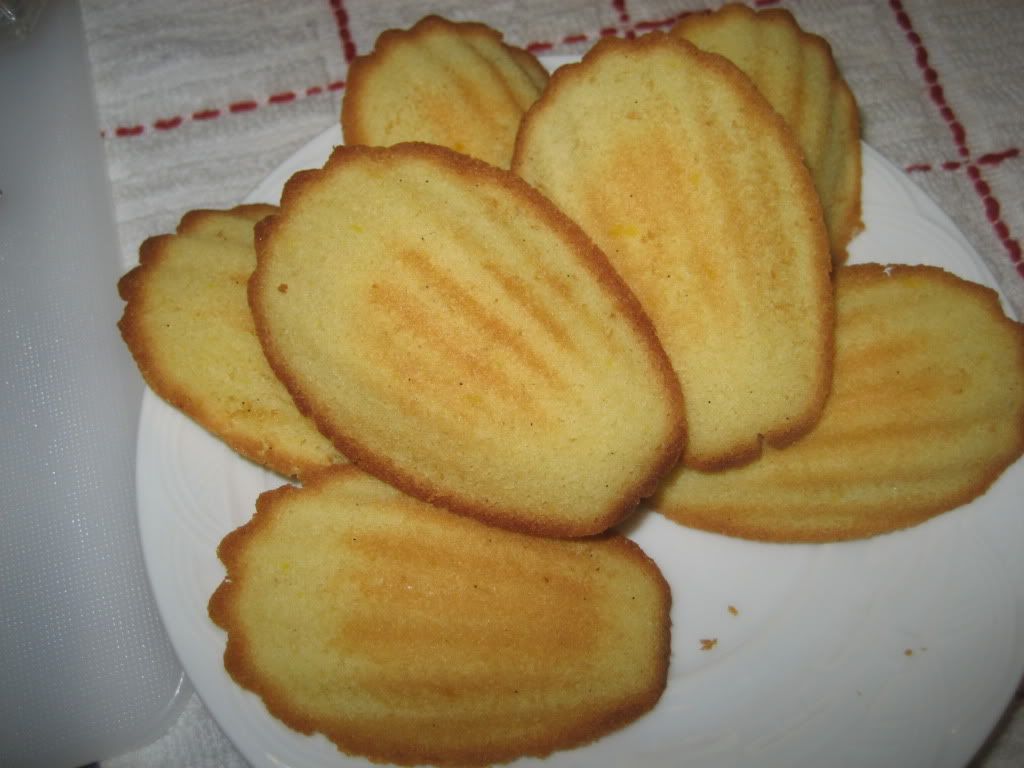 And if you want to dip them in chocolate, that's always an option :)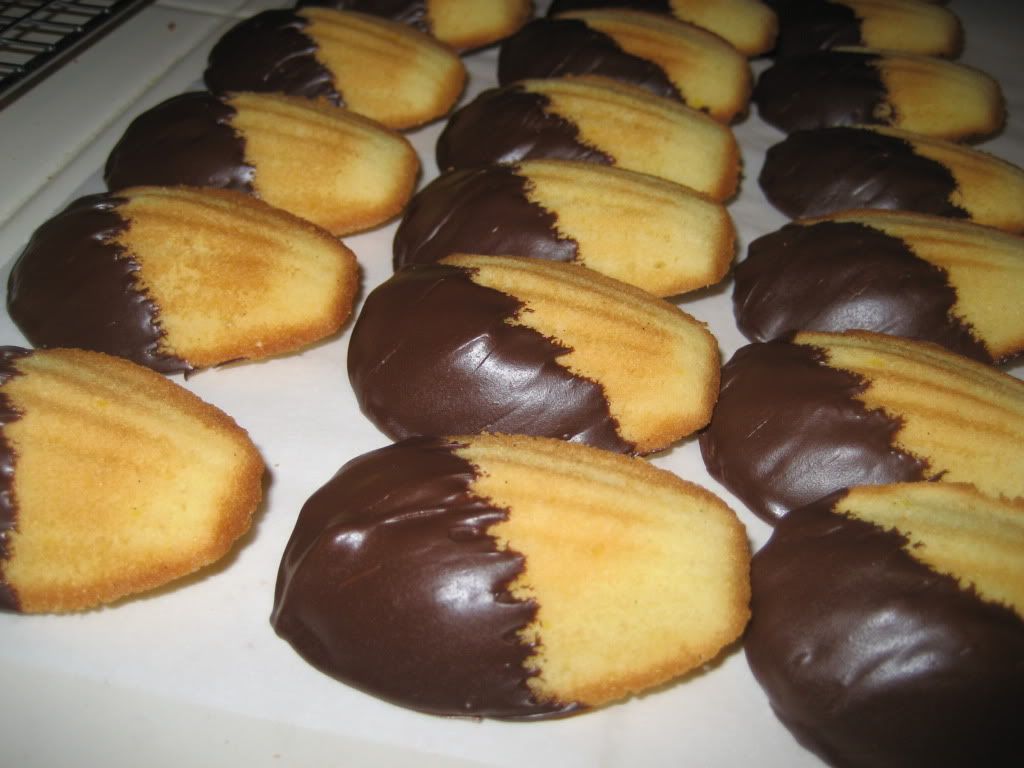 Store them in an airtight container, for up to 3 days.
Let me know if you make madeleines. I'd be thrilled to see yours :)
In He Qi news:
I'm in the process of creating a new line. Basically, this will be a luxury line for those who have been requesting simple, but extremely top quality products. You will see this new line as the LUXE line. It is a new category on the website :) These pieces are meant to last years and years, because I have crafted them to be sneakily sturdy using only sterling silver and 14K gold. All work will be wire-wrapped to increase longevity as well. These will also feature fancier gemstones/crystals.
Here are a few pieces from the line: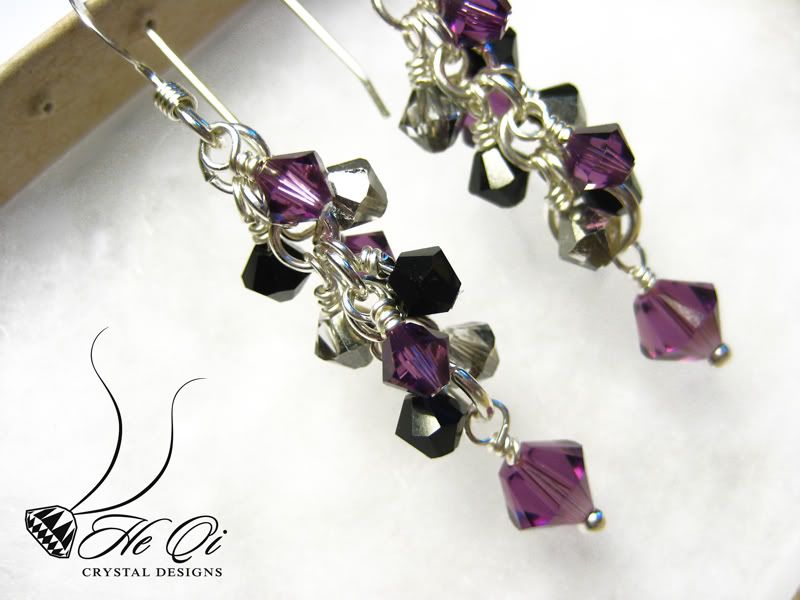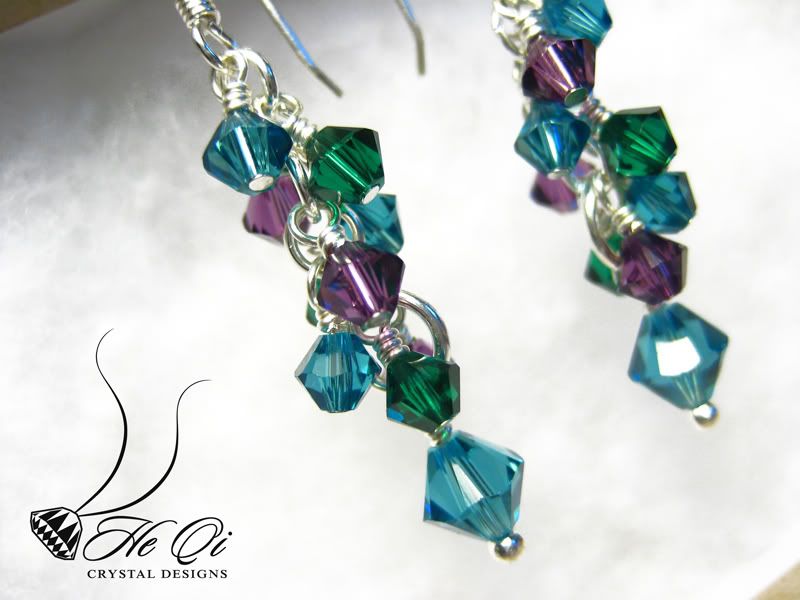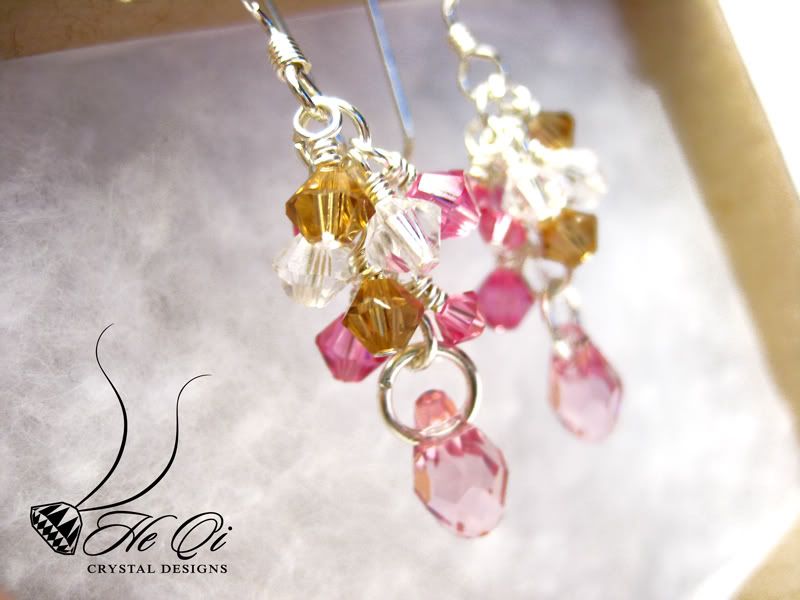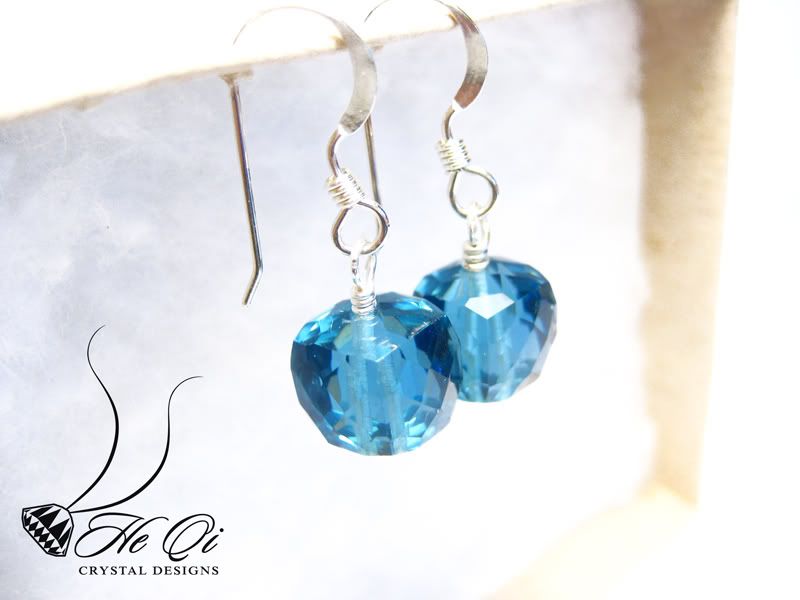 And for all other He Qi pieces, I have made the following additions: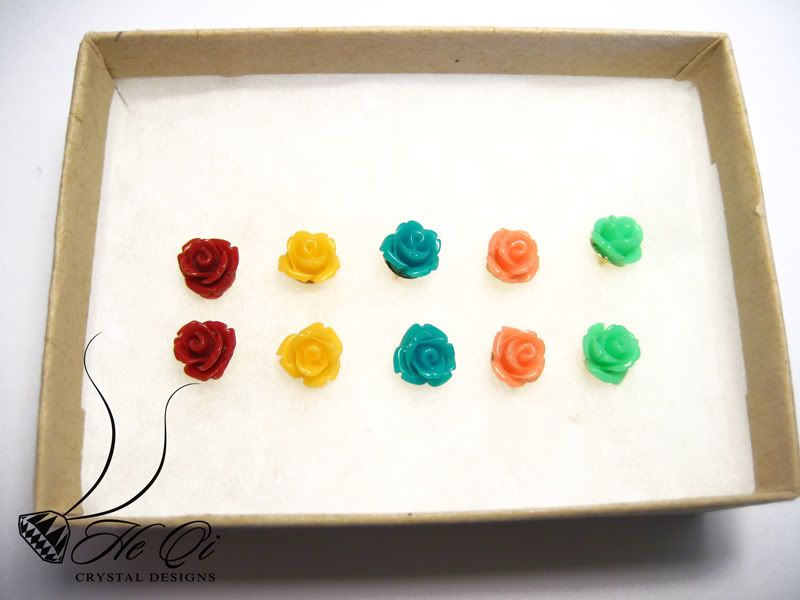 A restock on the studs :)
Some dark hearts: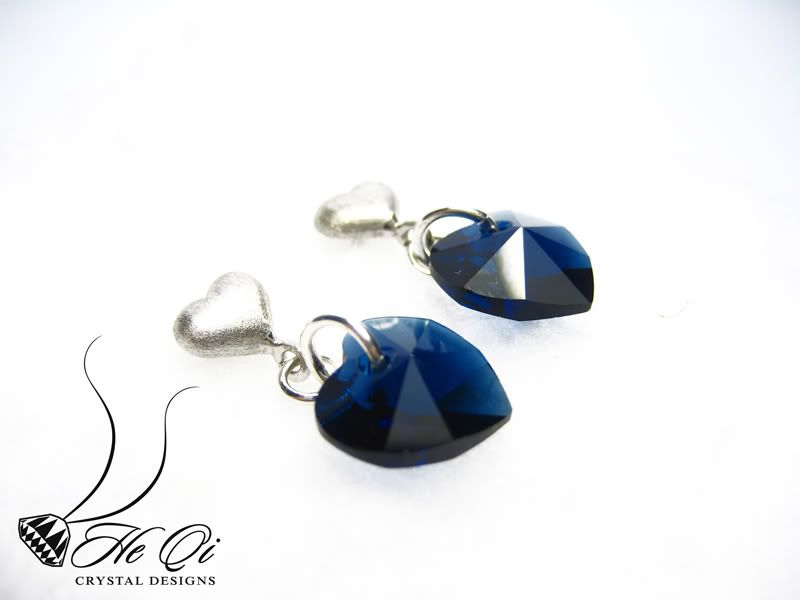 And a necklace I ended up quite liking...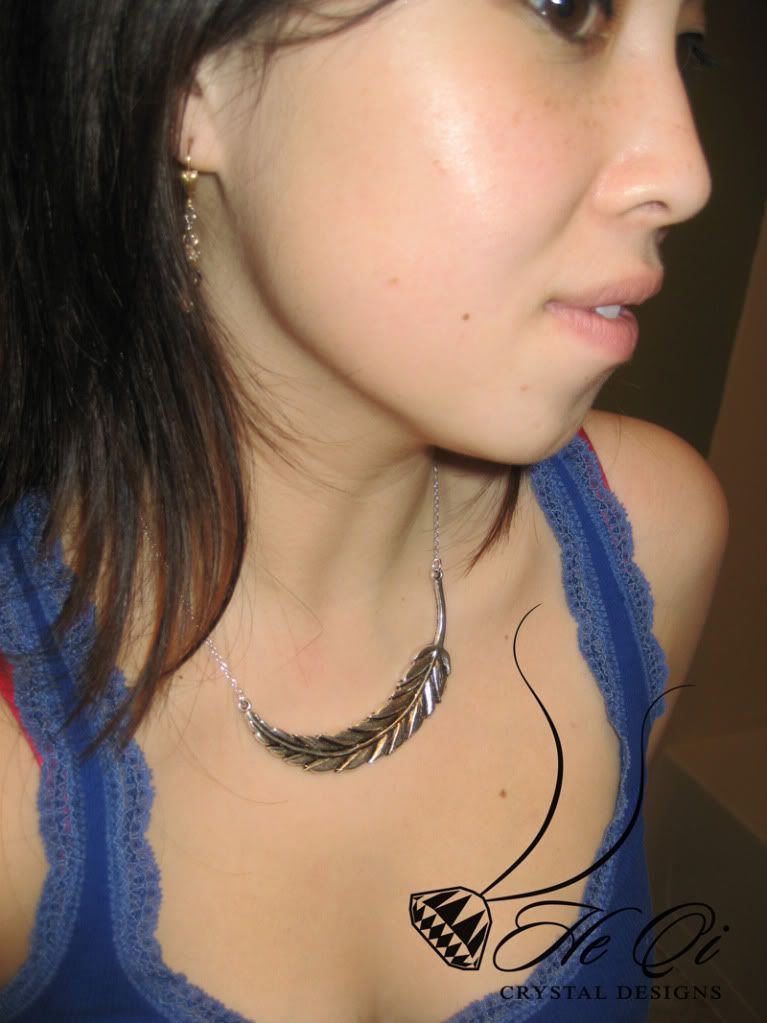 I'm curious: who celebrates Valentine's Day? If so, how?
till next time,
Lisa
lisaHQCD @ Twitter
Facebook
SHOP HE QI