Last year at the Lafayette Arts & Wine Festival, we had this delicious rum cake. The bf's brother brought it up a couple weeks ago and it's been on my mind since.
I bought red velvet cake mix originally intended for cake pops... but then Brian suggested: why not make red velvet rum cake?
... sooOoOOooOOOOO taking a jump in the dark. Realized that although not very popular, this wasn't an unheard of idea.
This is how I made mine...
Ingredients:
- 1 package
- 1 cup dark spiced rum (I used Captain Morgan or something like that)
- 1 3.5 oz package of vanilla instant pudding
- whatever amount of vege oil it says on cake package
- whatever number of eggs it says on cake package
- for the glaze: 1 cup super, 1/4 cup water
- optional: frosting + nuts
DO NOT use water in your cake mix!
Dump the cake mix, 1/2 cup of rum, eggs, veggie oil, and pudding in a mixer, blend till smooth. Scoop em into :
12 cupcake mold pan: bake for 20 minutes at 350 degrees, it's done when you poke a toothpick in and it comes out clean
OR
Whole bundt cake, it'll take at least 45 minutes.
Remember, oven temperatures may vary, so check your cake and revise cooking temp/time accordingly.
MEANWHILE, make a glaze by boiling the 1 cup of sugar with the 1/4 cup of water for 5 minutes, stirring constantly. Remove from head, stir in last 1/2 cup of rum.
Take your cake out of the oven-- brush the tops of the cakes with the glaze you've made, and then let it rest for 10 minutes or so until it absorbs. Repeat when the cake cools a bit, and glaze as many surfaces as you can-- since the glaze has a strong rum flavor, glaze to your liking :)
And tada--- I baked mine in mini bundt cake pans. I would want to use muffin pans w/liners next time for aesthetics..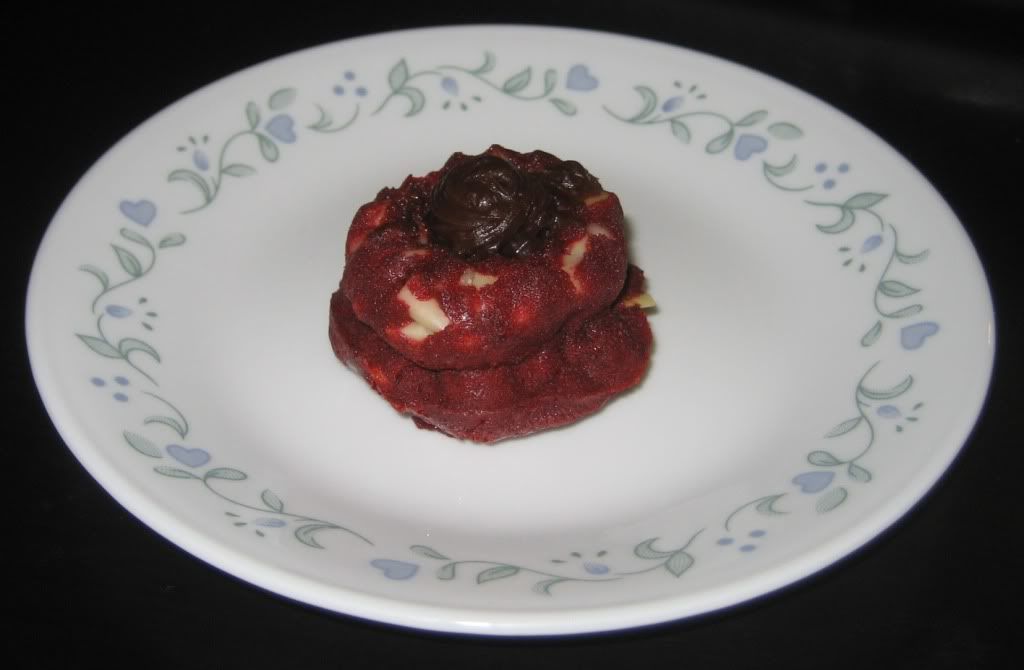 ... instant pudding is the secret to an extremely moist cake, methinks. It was only okay though, taste wise. Too "chocolatey"-bitter. I want to try with yellow cake mix next time.
I also made a new bracelet, as well as cuff earrings!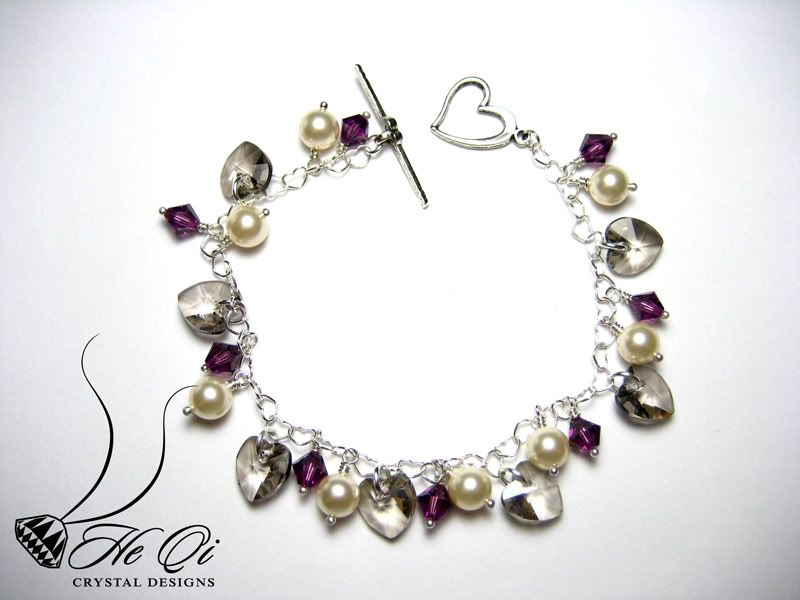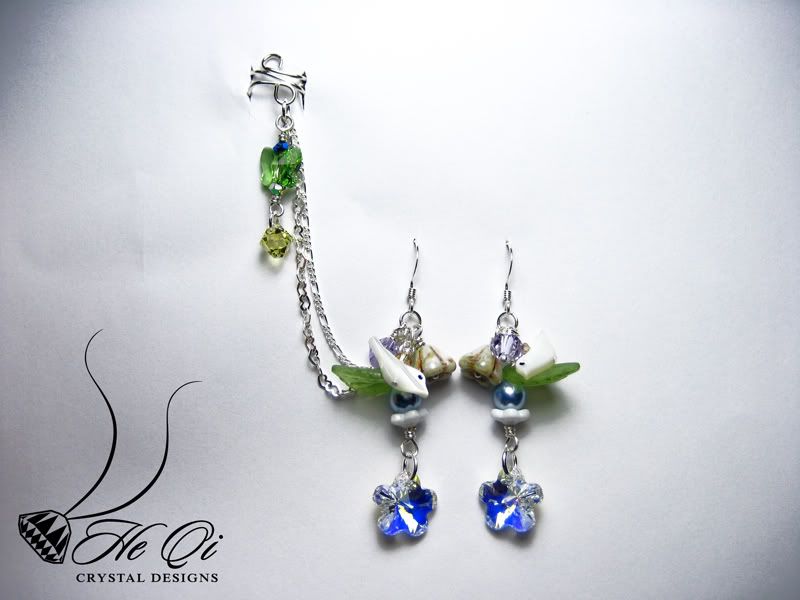 Remember that October is Breast Cancer Awareness month! All proceeds of any PINK products on my website will be donated to charity. Check status of donation on the website :)
Lisa
heqicrystaldesigns@hotmail.com