SoOOOoOOOo....
What have I been doing last week?
Baking, baking... and some more baking.
Our company had its last Friday Fundraiser for Breast Cancer Awareness month, and I had the honor of baking the goodies that would be in the bake sale :)
I really wanted to make macarons again, and was thrilled that my couple of tries were successful. Finicky little cookies :\
Chocolate ones, straight out of the oven:
Sandwiched..
Ready to be eaten..
Also made PINK vanilla ones-- all I did was dye the shell pink w/ red liquid food coloring: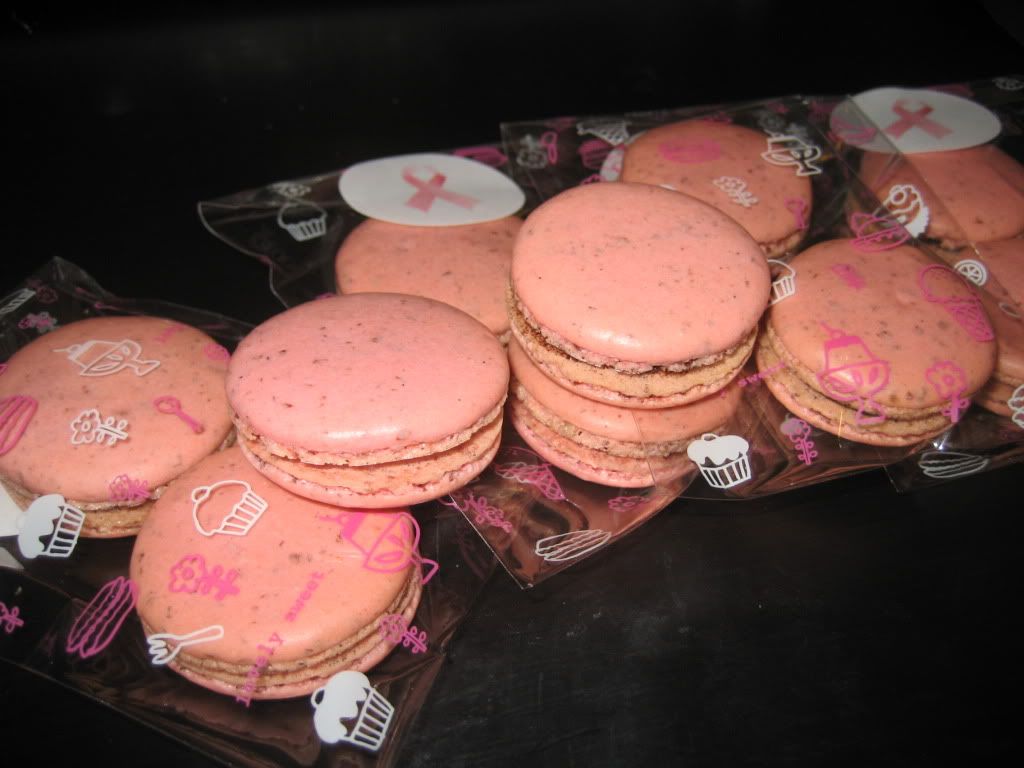 And Sugar Cookies:
Trial run of SUGAR FREE ribbon cut-out cookies w/red egg wash..
I ended up not selling these because I ran out of time :(
Brownies w/ piped ribbon..
Lemon-Ginger muffins:
(No worries, Loki

did NOT

get to any of the baked goodies.)

Overall photo: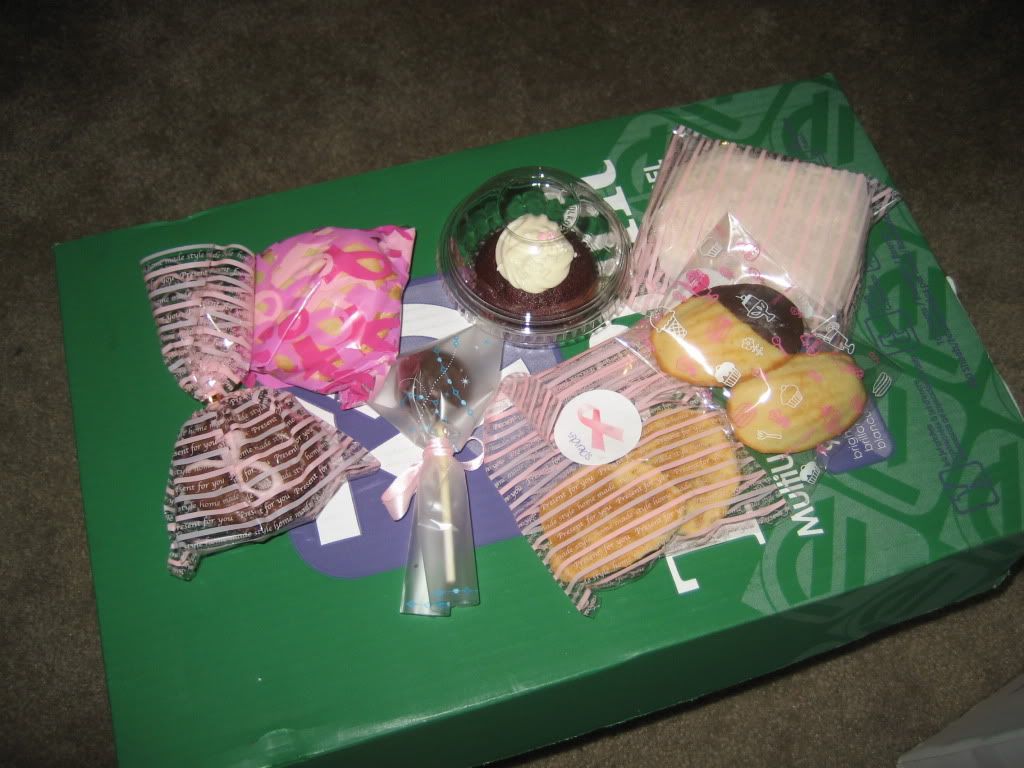 Pictured:
Brownies
Madeleines
Red Velvet Cupcakes
Cake Pops (omg, made about 7-8 dozen of these... tiring!)
Rice Krispies
Sugar Cookies
AND... the final damage, haha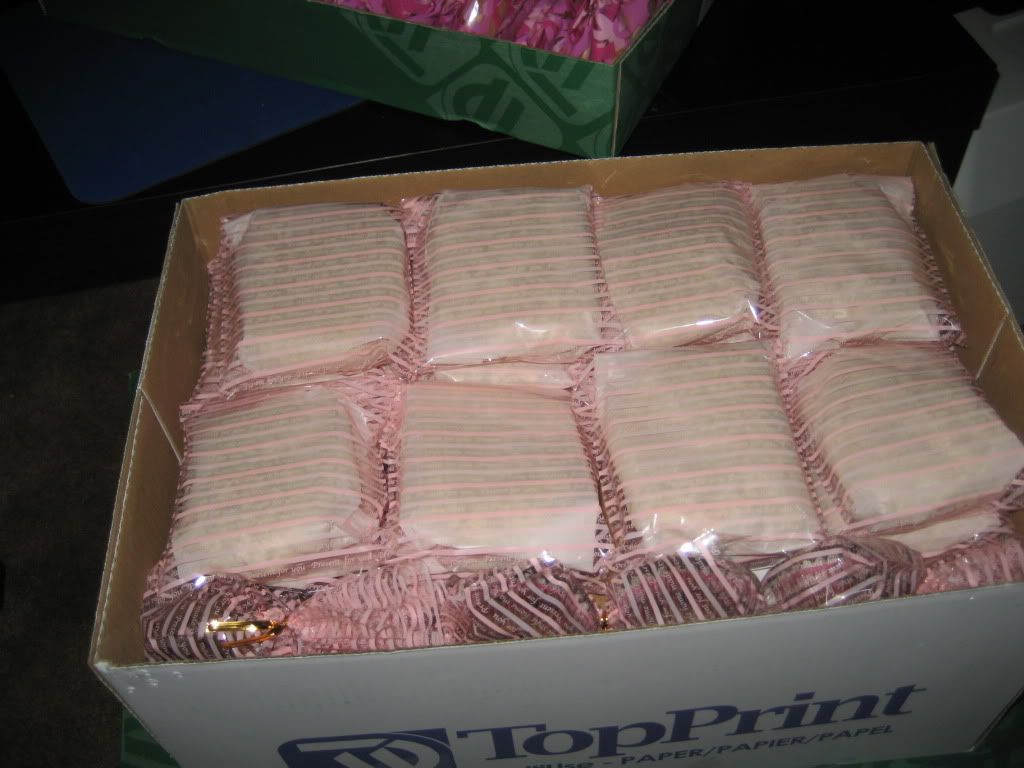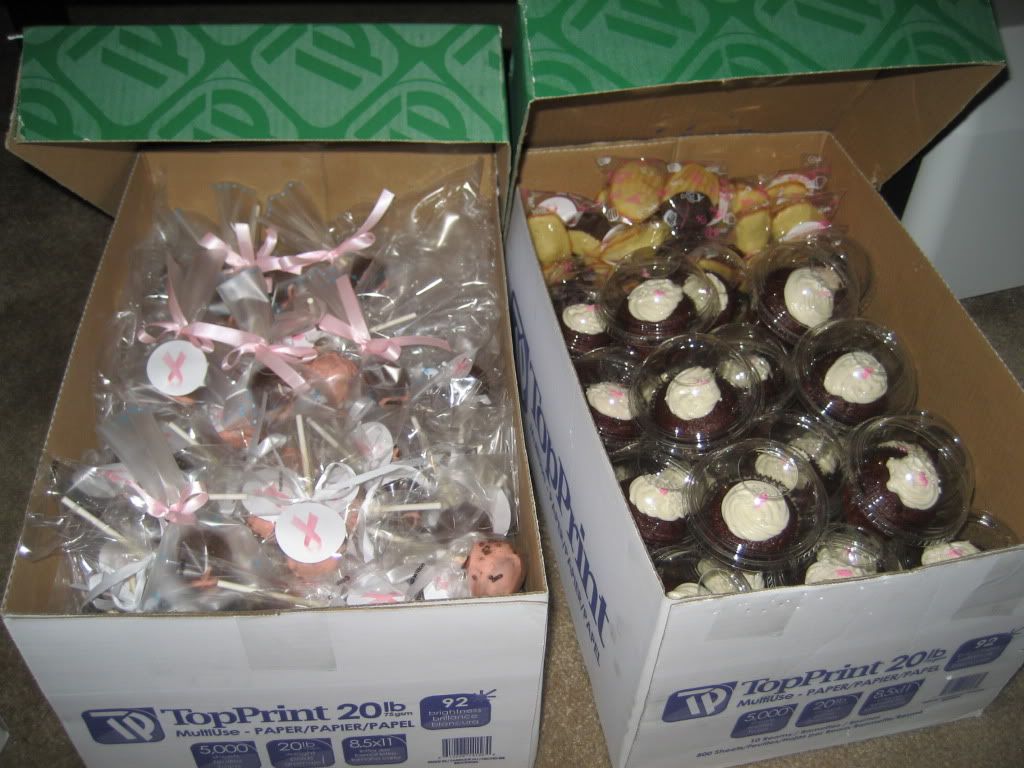 We filled 2 tables full of goodies, and I'm waiting to hear the good news... I know we sold relatively well :)
Needless to say, I think I will take it easy this week.... I will be baking A LOT more during the Holidays :)
Baked goods, anyone? I will happily ship you some baked goods :)
The kitties also got neutered last Friday, and were so out of it for the rest of the day...
.... they even were okay with just being on top of each other..
And here's a shot of Kratos last week, being super cute.
He's developed this meow... it's called the "pick me up pls" meow. We pick him up, and he starts purring pretty much instantly.... and he goes completely limp when he's picked up, just basking in the comfort of being held, I suppose?
Last but now least, I was finally able to make new earrings today! :)
ENJOY!
What have you all been up to? Working full time is ... well... I'll save that for another post. I'm enjoying my work, but I'm finding out how much I admire people as well... more on that later :)
GOOD NIGHT!
Lisa
heqicrystaldesigns@hotmail.com