Congrats to
Joanne
for winning the Summer 2011 giveaway! Please EMAIL ME your full name and shipping info! There are many giveaways to come!
In unrelated news, I bought a sewing machine, and have been sewing collars for my kitties and little pouches (for my computer mouse), and another pouch. I want to make some diaper bags in the future, and maybe get into quilting... we'll have to see :) I also want to make brush rolls! We'll see if they'll ever go up for sale, as I'm a complete noob to sewing! Here's what I have so far: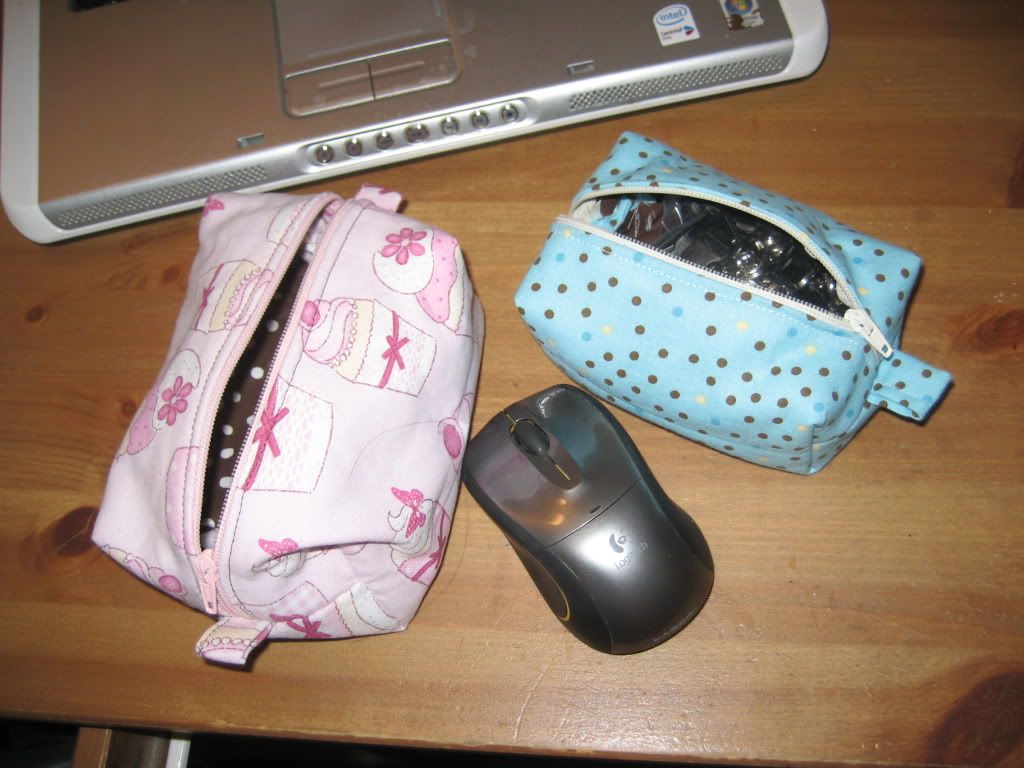 They look fine on the outside, awful on the inside -_-... it will be a long learning process!
I promised that I will post more about my adventures with food, so here comes the beginning!
Fridays at work are Snack Fridays, and one person in the area brings in snacks for others. Last Friday was my turn, and I made a simple Napoleon-esque dessert.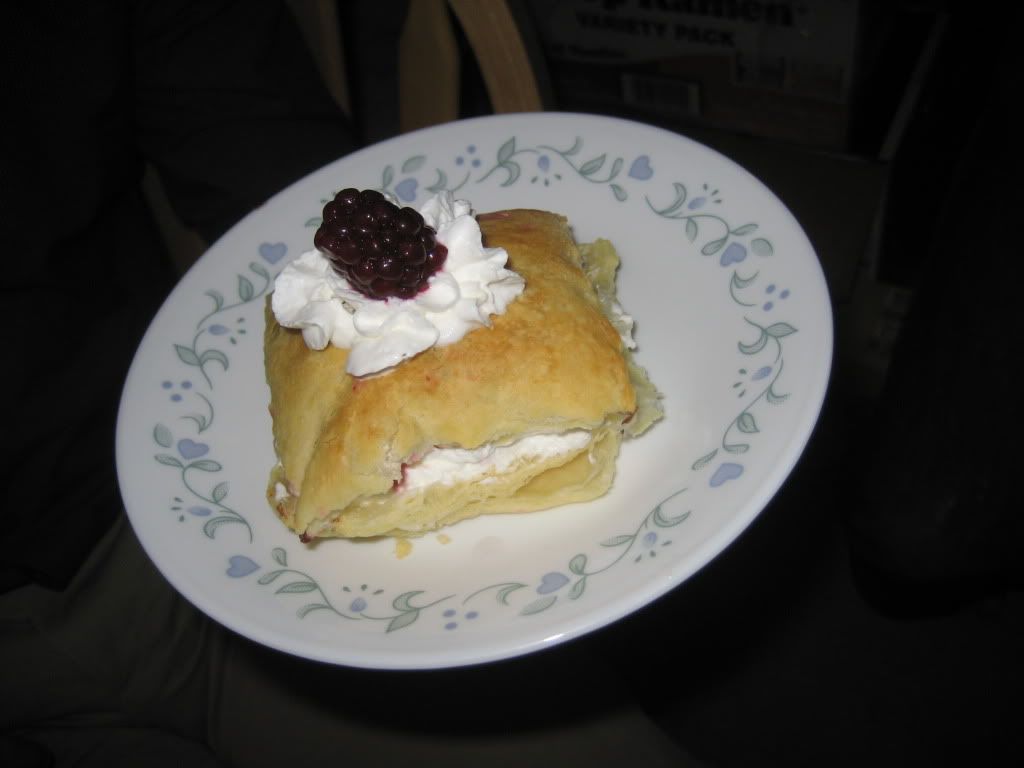 The puff pastry was from the frozen dessert area of the grocery store, easy to use. I cut them into squares, and then baked them. I let them cool on a wire rack, and then tore them in half. The filling is made up of whipped cream (whipped from scratch, this is important because of the texture and taste), powdered sugar, and a pack of gelatin to help the whipped cream retain shape. There are frozen berries folded into the whipped cream. I also spread some Nutella onto one underside of the pastry dough.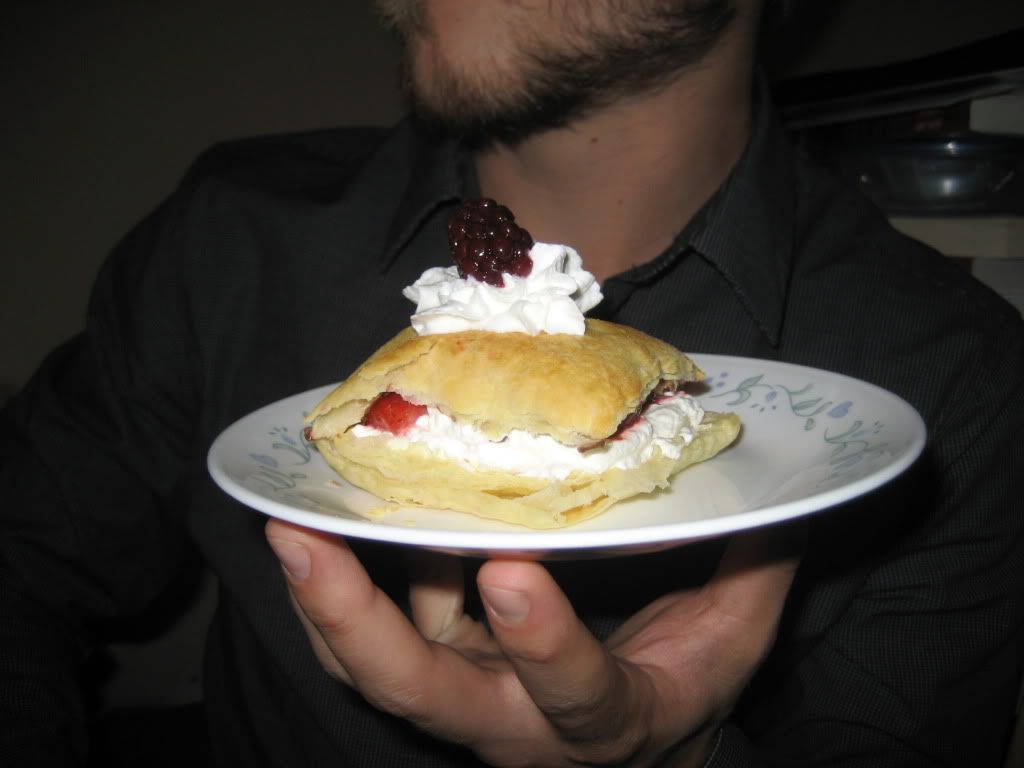 The pastry is very light and fluffy-- I know it looks kinda dense in the photo-- I NEED BETTER PHOTOGRAPHY SKILLS!



I had more pastry dough left, and had to do something about that...




.... so.. I took so hash brown, mixed in some leftover wild rice, sausage, veges... and stuffed it inside the puff pastry.





Surprisingly delicious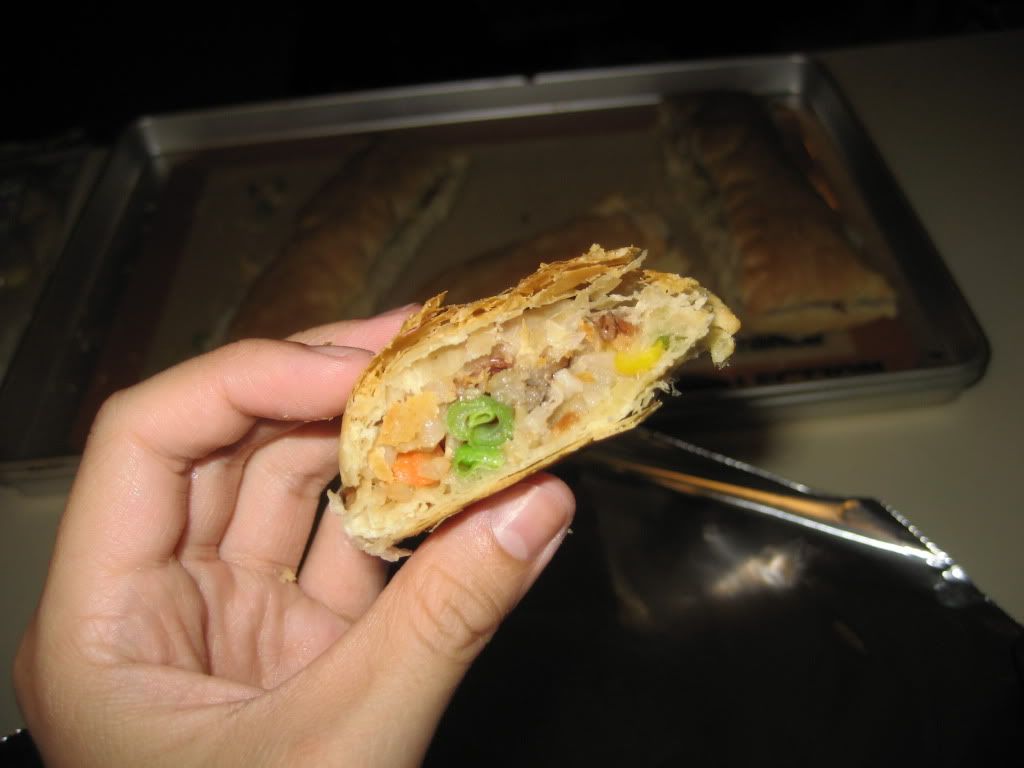 Simple, delicious things you can create with leftovers :)

Tonight, I made some Spicy Tuna Rolls... which I will also bring for lunch tomorrow :)

I started out with some Ahi Tuna steaks (this is sashimi grade)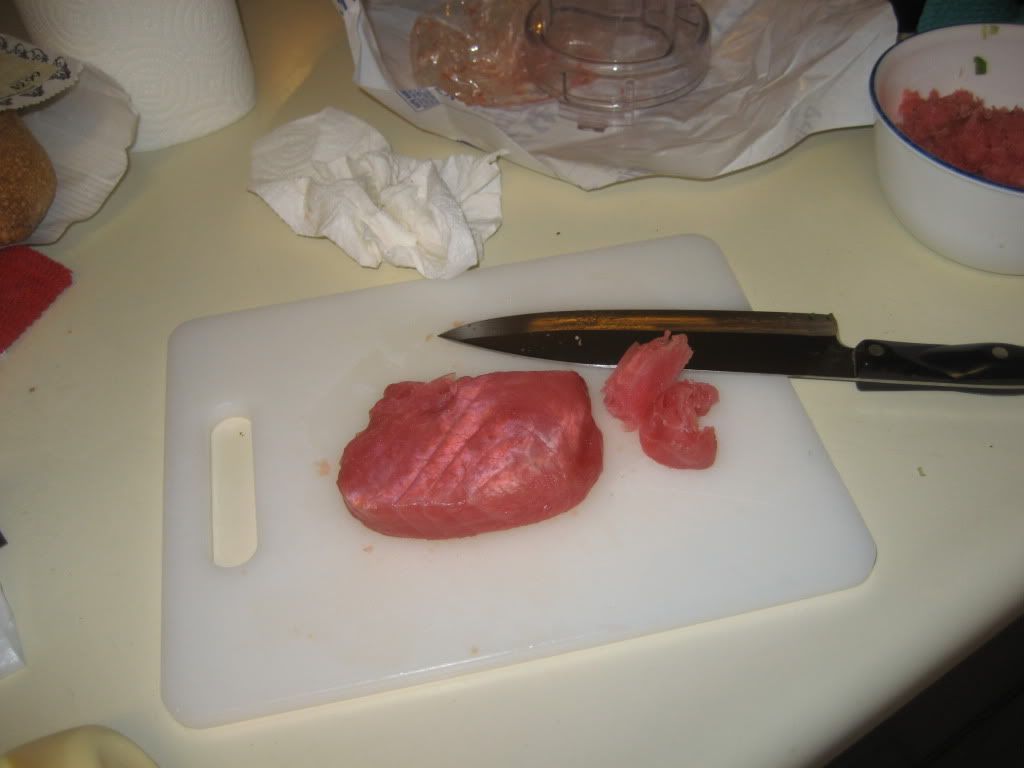 Cut it up into cubes, tossed it in the food processor, pulsed a couple times to get a mash: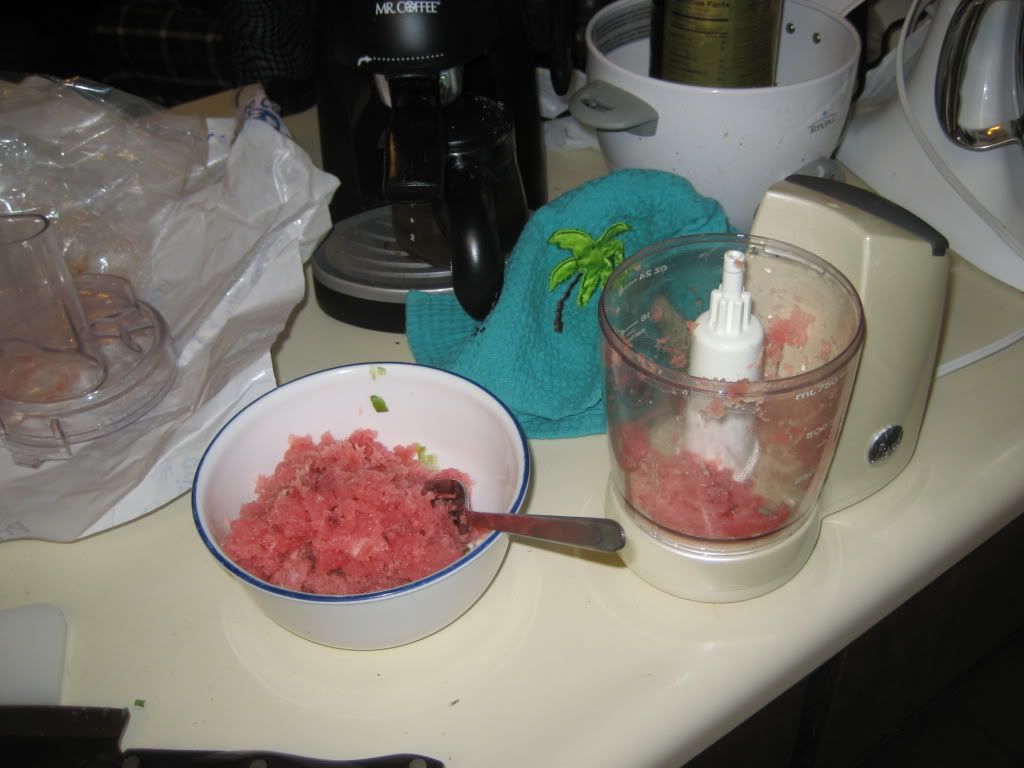 ... I gave some tidbits to my kittens...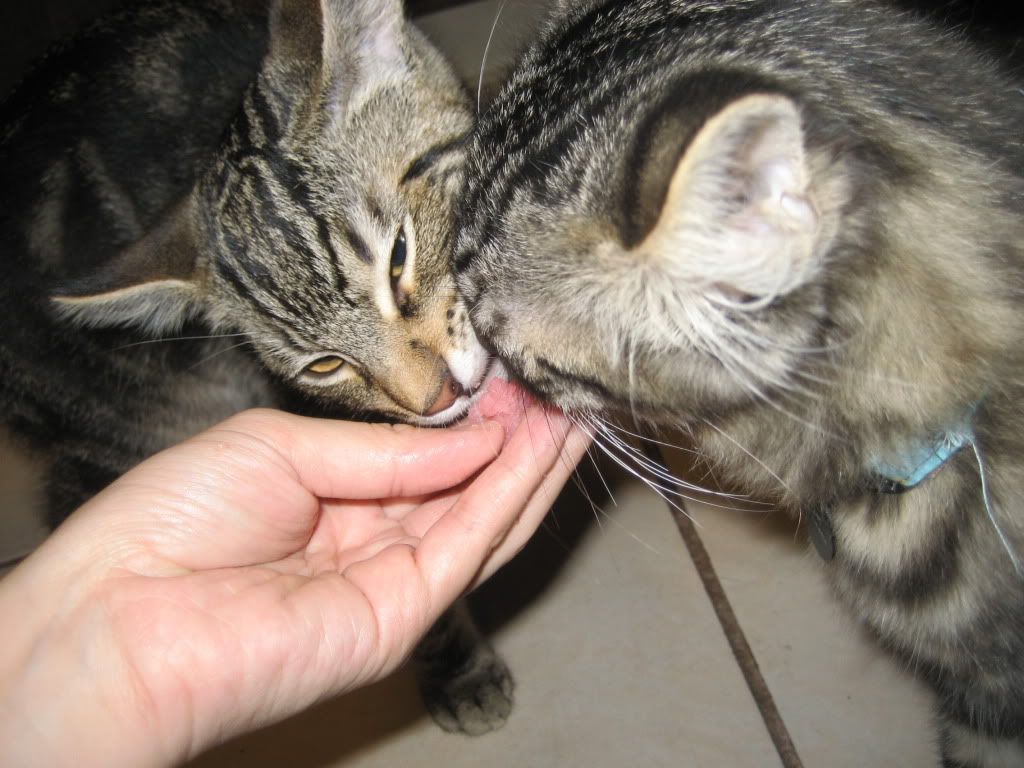 Loki REALLY wants more:... he's begging for it!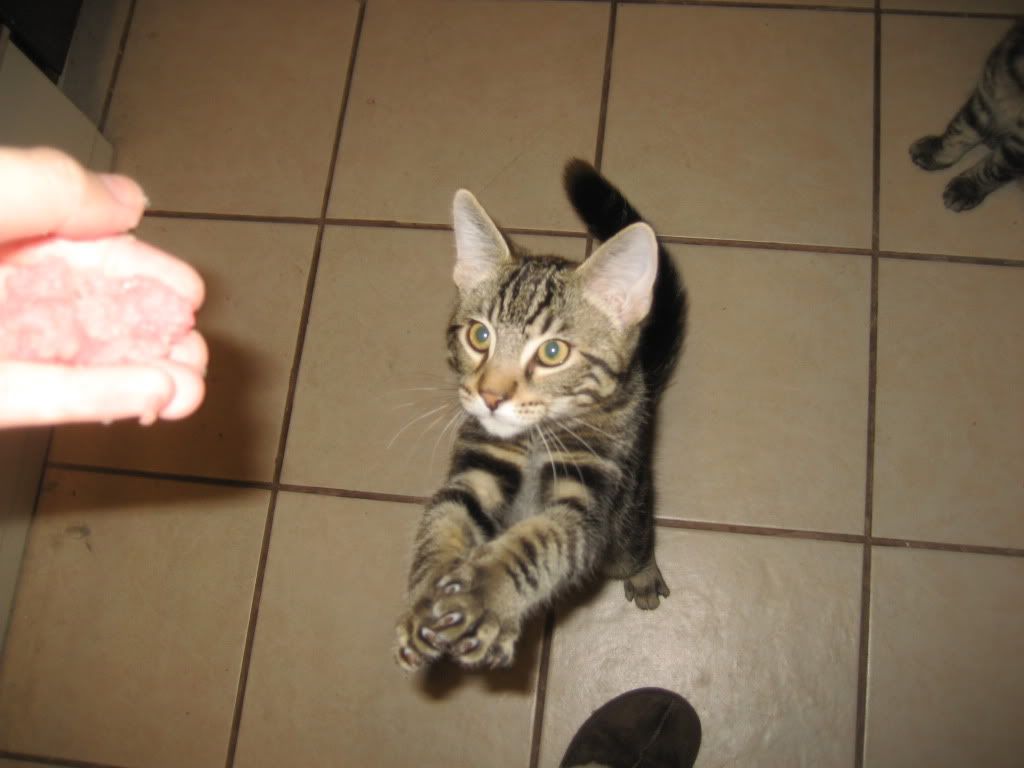 .. anyway, and then mixed the tuna mash with Sriracha, Kewpie Mayo and Green Onions (to taste)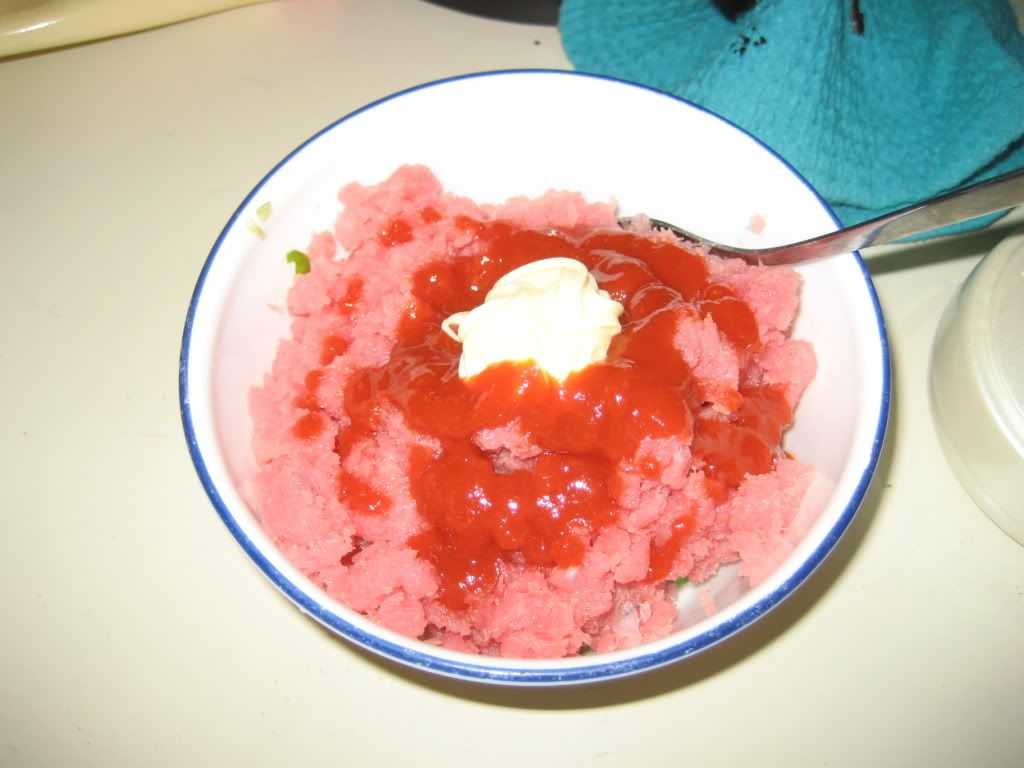 Cook the sushi rice, mix it with the Sushi Seasoning (follow directions on bottle regarding proportion), and then let it cool to room temperature, covered with a wet paper towel (to prevent rice from drying out), about half hour: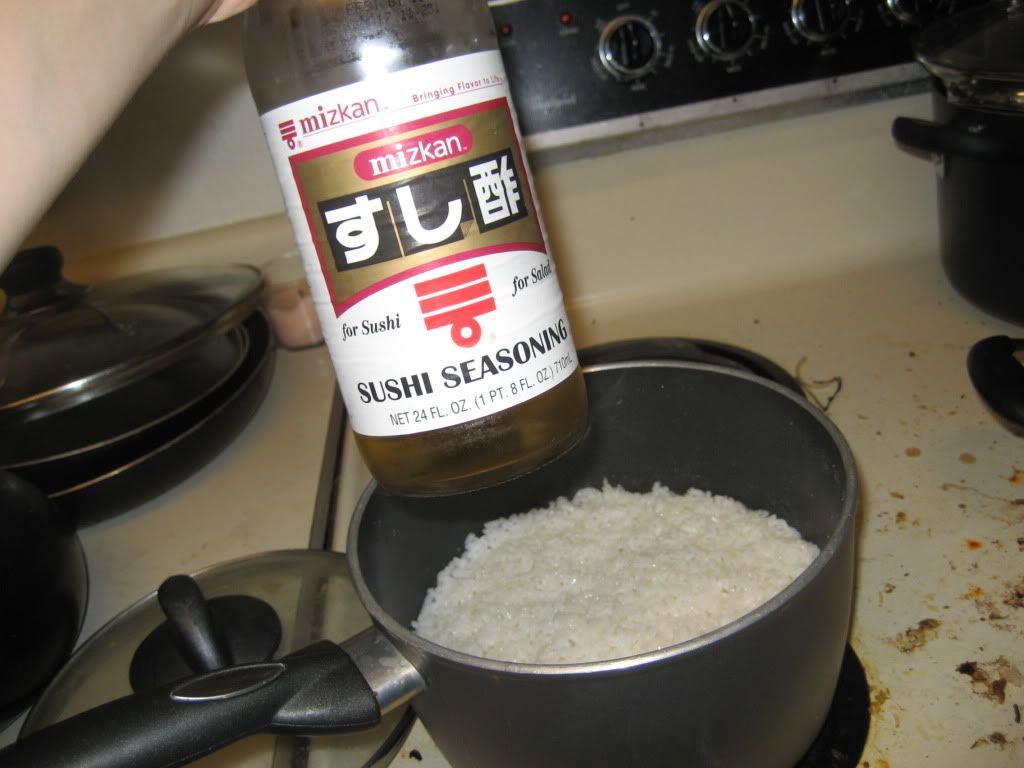 Spread a THIN, EVEN layer of rice using plastic spatula (works better than wooden, I've noticed):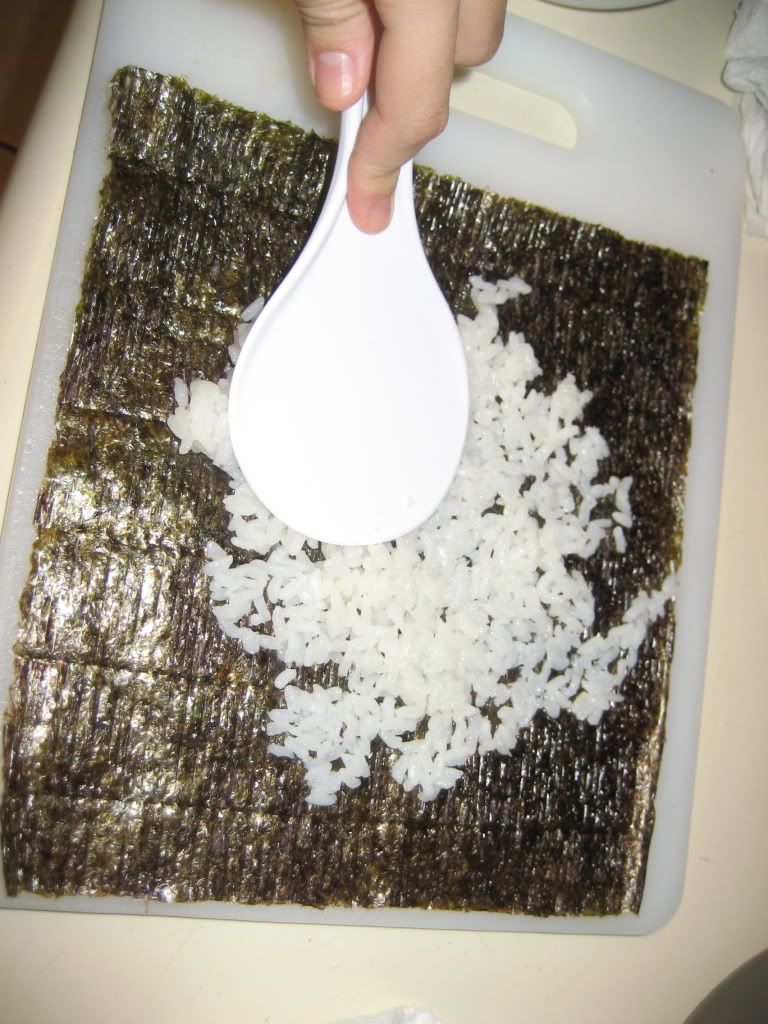 Add your filling:
Here, I used my Spicy Tuna mix, avocado (my fav.), and some oven baked panko shrimp (frozen, from the supermarket, baked in oven).
Rolled it using my hands (I don't use a roller, and it comes out fine if I don't mind the seaweed being on the outside)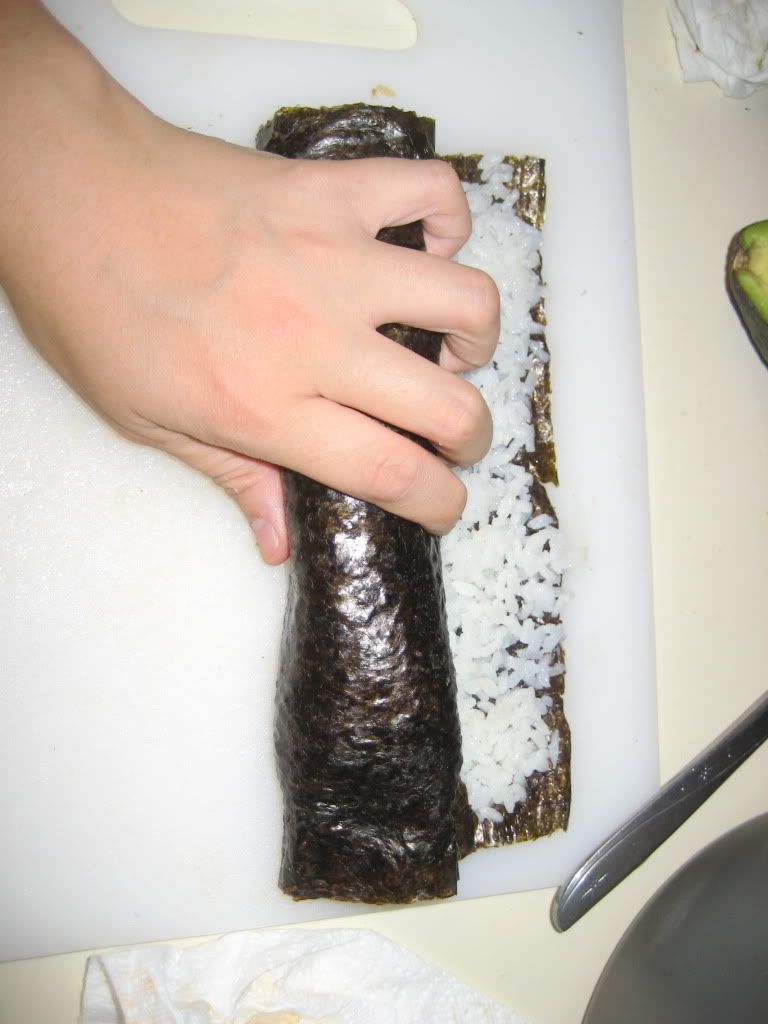 Cut them up into pieces with a sharp knife.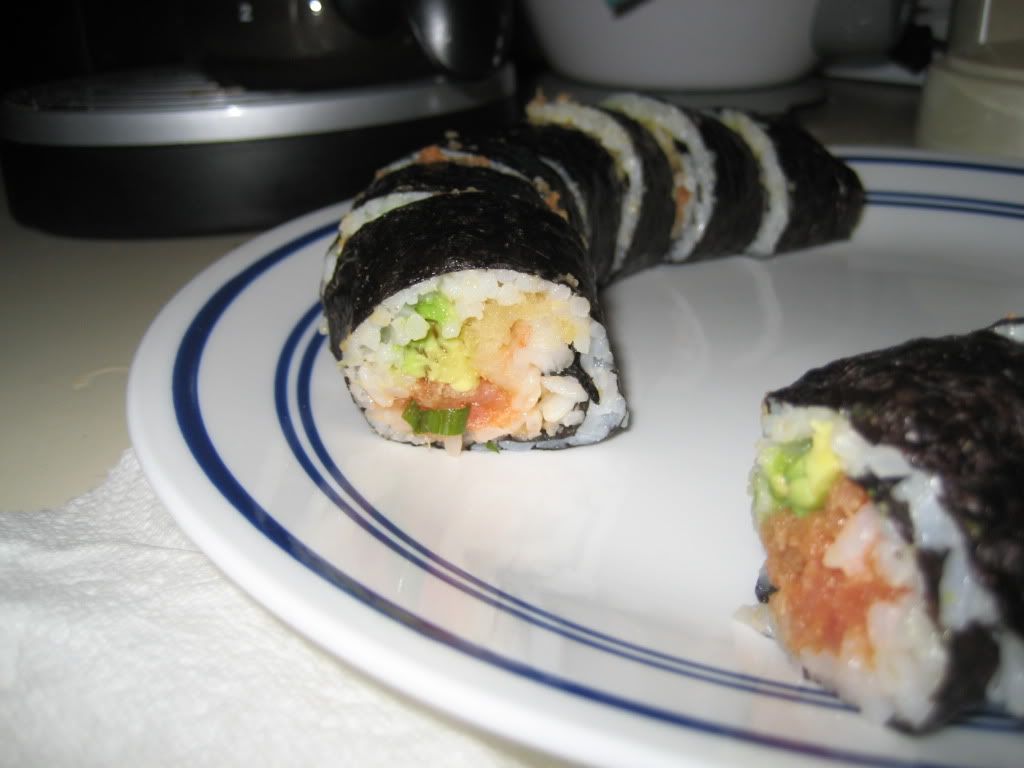 The trick is to keep wetting the knife after every two cuts or so to prevent the rice from sticking to the blade, making it harder to make clean cuts. -- then you're done! ENJOY :)
And of course, I can't help sharing: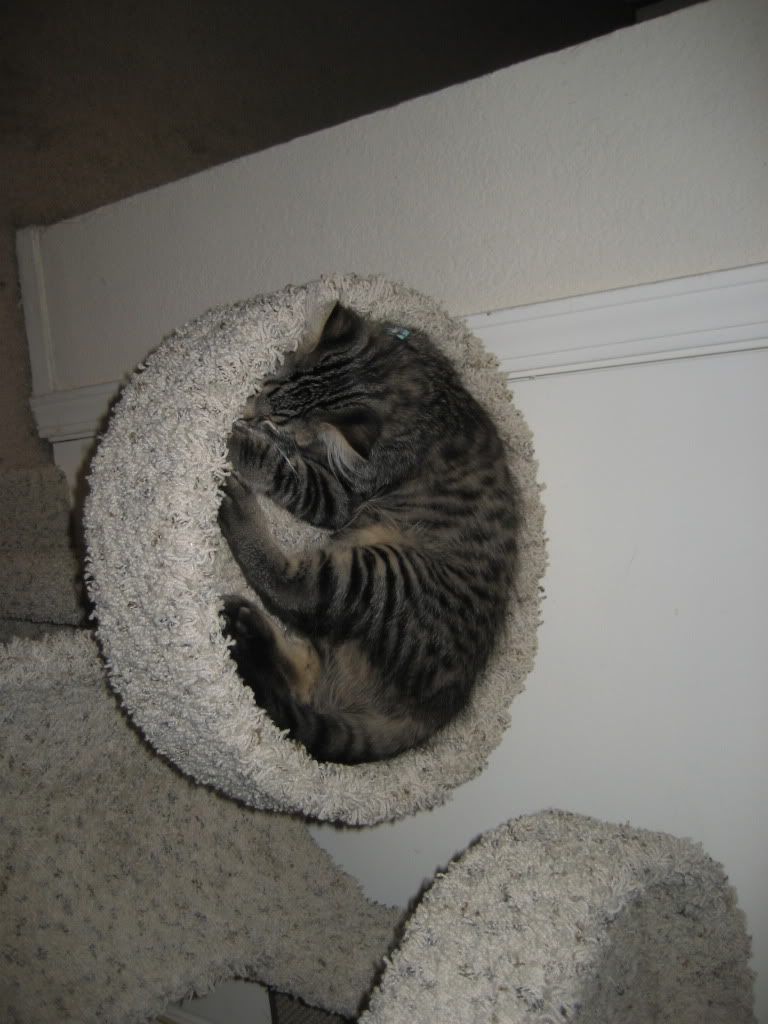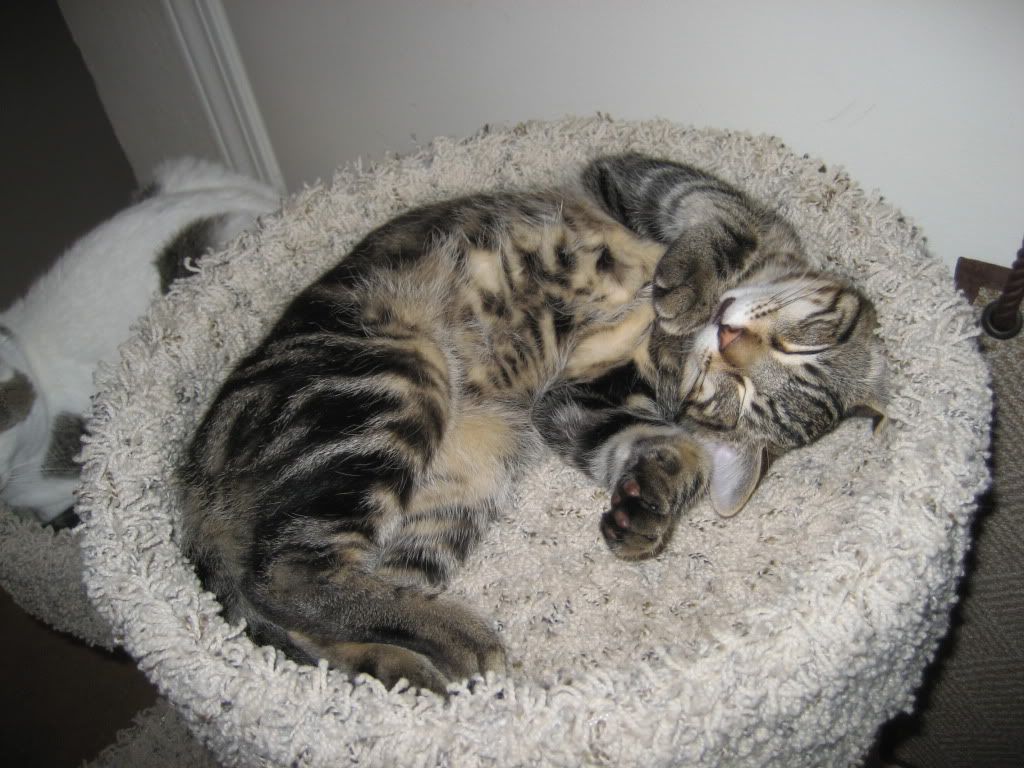 The boys curled up. Happy, content.

Aside from that, I've been trying to get back into working out. I've been trying some of ZUZANA's workouts from bodyrock.tv-- does anyone else on here follow her?
Have a wonderful night! I'm off to bed :)

love,
Lisa


heqicrystaldesigns@hotmail.com


SHOP HE QI
TWITTER
Facebook