Good Friday, everyone!
SPRING IS HERE. Spring puts me in a great mood-- the weather is nice (not too cold/hot), so I'm always motivated to work out, wake up early, eat good food.

Also.. With your help, a total of $250 USD was donated to the Japanese Red Cross in March! THANK YOU SO MUCH FOR YOUR LOVE AND SUPPORT.

April is a busy month-- it's He Qi Crystal Designs 7th anniversary, which means..
7% off all orders of $50 or more with coupon code heqi7th until the end of the month!
I will be having a formal giveaway next week to celebrate :)

Meanwhile, my last quarter of my college career as started! I'm only a part-time student this time around, and somehow I'm still super busy. But I'm changing things around and seriously making HEALTH & FITNESS a top priority. A time for transition is coming soon-- I'll be entering the "real" world in about 3 months :O. This brings up some questions about He Qi' future that I'll discuss in further detail in a future post... :)

I know most of you are here for updates and to check out some eye candy, so here are some new pieces for everyone!

Firstly, a VERY simple pendant necklace (you guys know I like to avoid these in general, but it's just the perfect piece for spring!)
16" Italian chain, TOP QUALITY
And I have had many requested to make a ROCKSTAR series necklace, so here it is!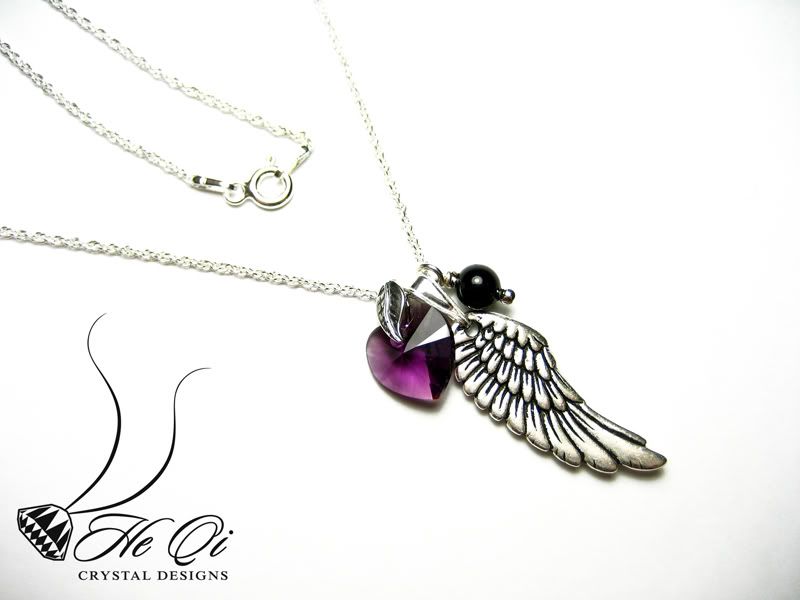 The chain on this is also imported from Italy, top quality.
A more unique piece,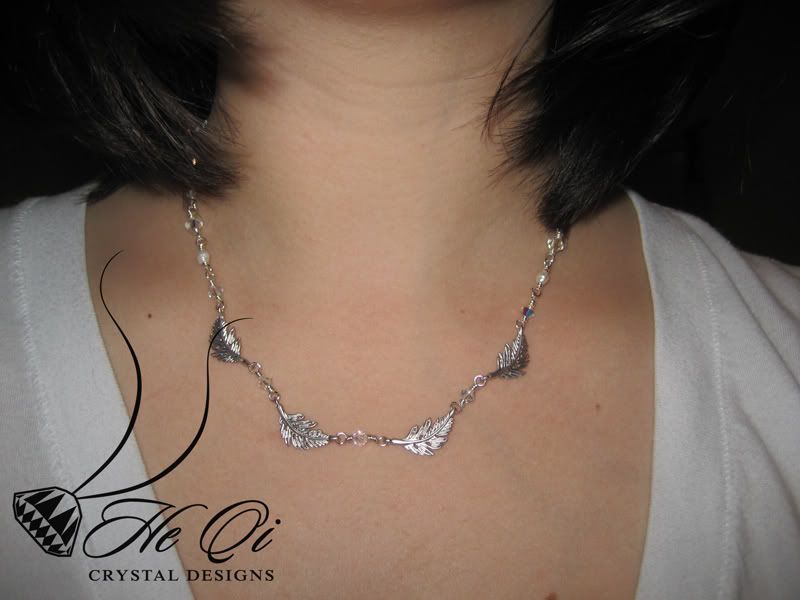 this is something I've always wanted to do, but never quite found the right components to do it with till now. What do you think? It sits in a nice ring around your neck-- and silver is such a calm color :)
A cute pearl bracelet I made on a whim,
The light rose helix beads are STUNNING in person.
And two pairs of earrings, also a little different, I'm dabbling into bigger "hoops".
I love how "elivish" these feel ;)

What is your favorite thing about Spring? :)

I'll talk to you all very, VERY soon!