This is another one of those really dense posts-- high five to whoever reads through it -- might be interesting to some of you, though!
* Quick note about giveaway:
I haven't had a chance to pick a winner yet! Finals end on Monday, so I'll announce the winner sometime after that =)
In other news..
It may be no surprise to some of you that I sort of have an obsession with handmade soap.
Almost always, the ingredients are higher quality, the lather is rich, and my hands feel so much better after a washing. .. not to mention, it being handmade makes it all that much more special.
Regular soap we buy in stores is just a glycerin base, with not much else. When buying handmade soap, crafters try extra hard to make their soap more luxurious-- with olive oil, shea butter, goat's milk, etc.
My love affair with handmade soap began mid-late last year, when I stumbled upon a shop on Etsy who made handmade soap. Did a little research, and had no idea that there were SO MANY people out there who made their own soap! Many sell soap as a living.
So... I signed up for a soap making class at the UCD Craft Center.
I was FRICKEN EXCITED to do it..
... the day of the class rolls around (Sunday, 12-3pm) AND I TOTALLY FORGOT TO SHOW UP ARGH.
But the lovelies in the class all shared their wonderful cold-process soap with me. I got so many bars that I'm cutting them into smaller pieces and sharing them with whoever places an order at my
STORE
.
Anyway, I tried making HOT PROCESS soap. The different between hot and cold process sold is that hot process soap can be used right away, whereas cold process soaps need to be cured for a couple weeks for saponification to complete. Being the impatient person I was, I tried to make hot process soap at home.
In preparation, I bought:
- Crockpot
- Olive OIil
- Coconut Oil
- Vegetable shortening (Crisco)
- Shea Butter
- Essential Oil (fragrance)
- Coloring agents
- molds
- lye
Total Price Spent on this soap adventure: $120+
Man, what a disaster.
Tried to make a 4lb batch of soap. To make a long story short, I failed. I somehow misread the temperature of the soap, and kept it on HIGH instead of low. Ended up burning all the fats, so the soap looks yellow and smells WEIRD. LKSJDFLKSJD:LFKJSLDFJLSD $50+ down the drain.
My feeble attempts: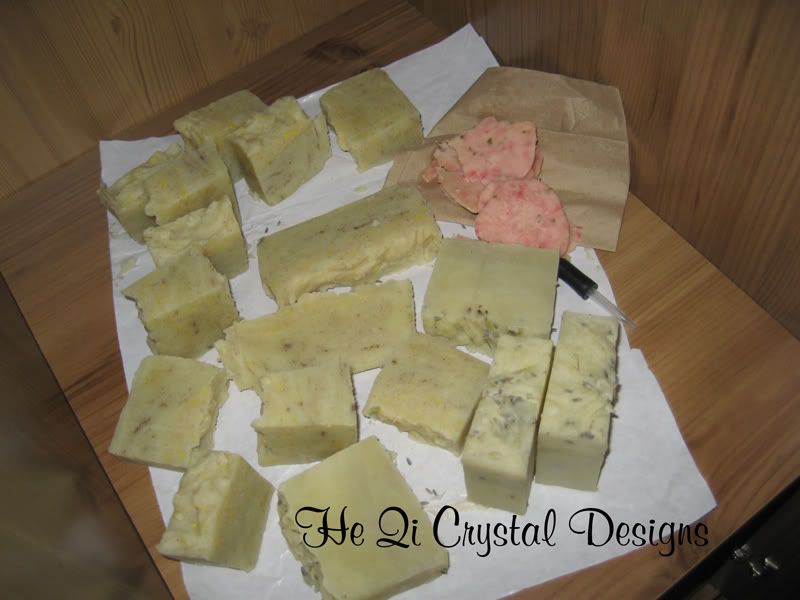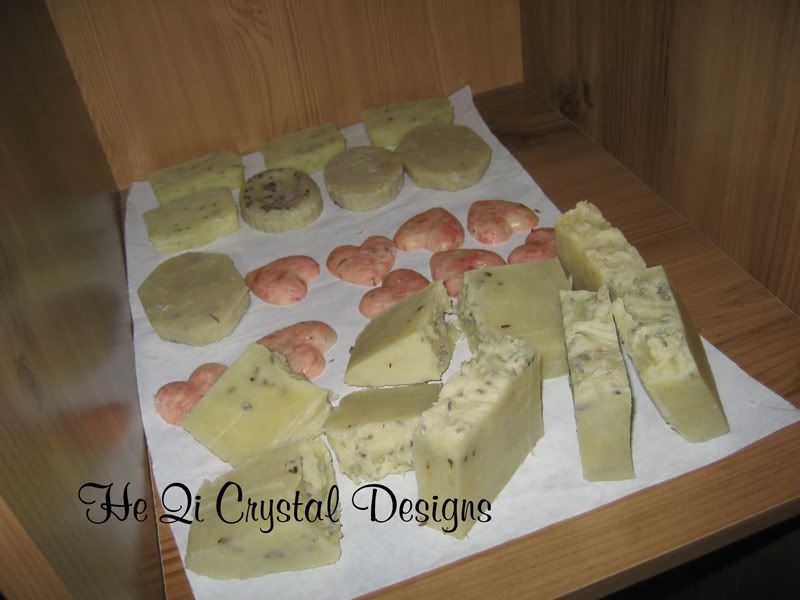 Yes, all this going down the garbage. Yes, they still work as soap, but what's the point of crappy smelling soap?
I'll try again sometime again a week or so in the future.
** I can't hold it in anymore, so I'll reveal this now, haha. HQCD is going in a new direction! I'm dabbling into making skin care products (such as facials made from volcano ash, green tea, etc) I'M EXCITED.
ANYWAYYYYYYYYY...
Here are some new earrings I made.
Enjoy the Floral Radiance collection!
Each of the flowers are handmade from polymer clay.
They're then attached to sterling silver hooks, and finished off with a SWAROVSKI dangle. There is a VERY limited quantity of these. Only ONE of each design will be available for sale EVER. So if you buy a pair, I guarantee that it'll be ONE OF ITS KIND, in this world!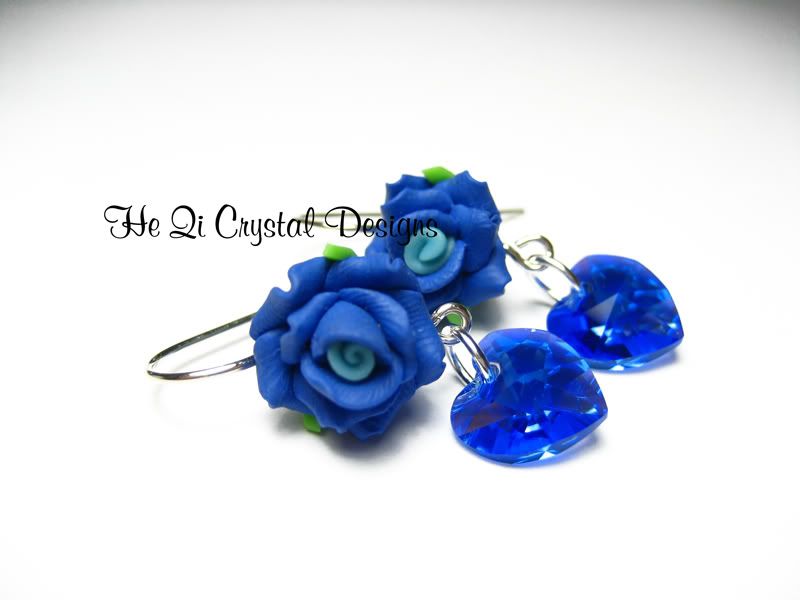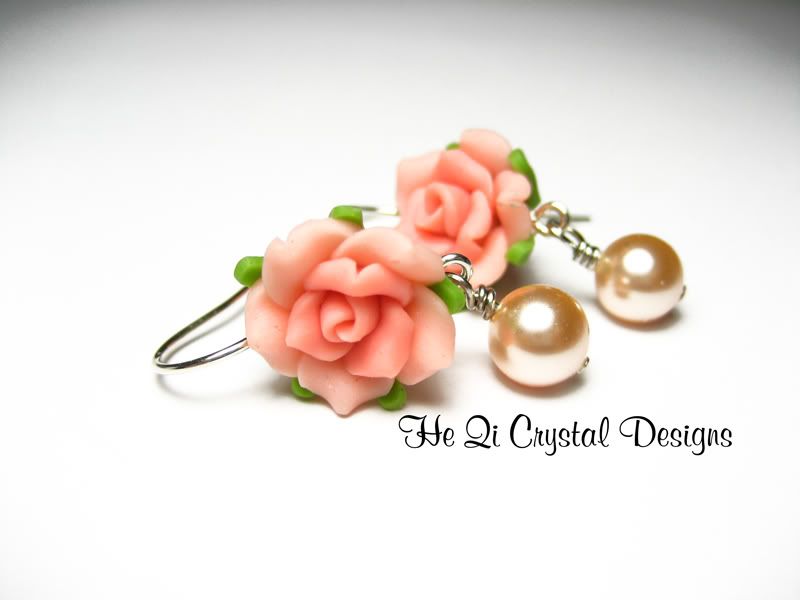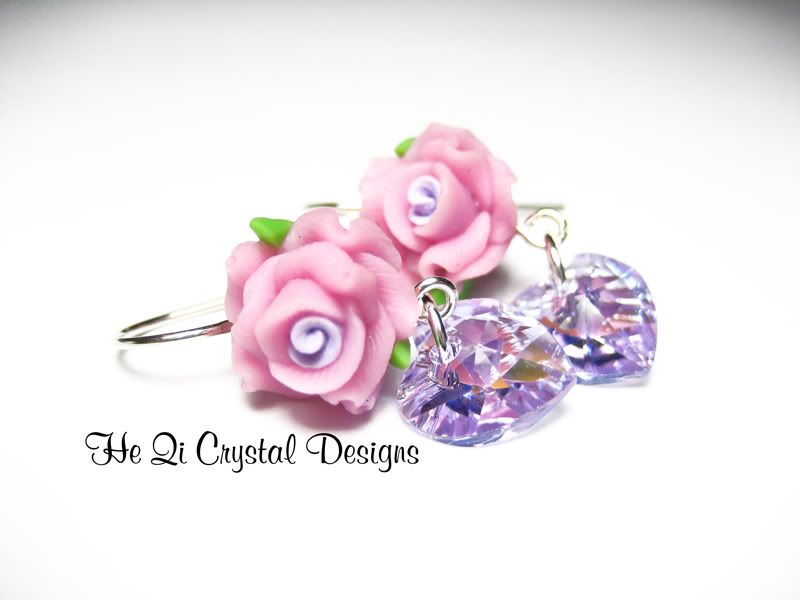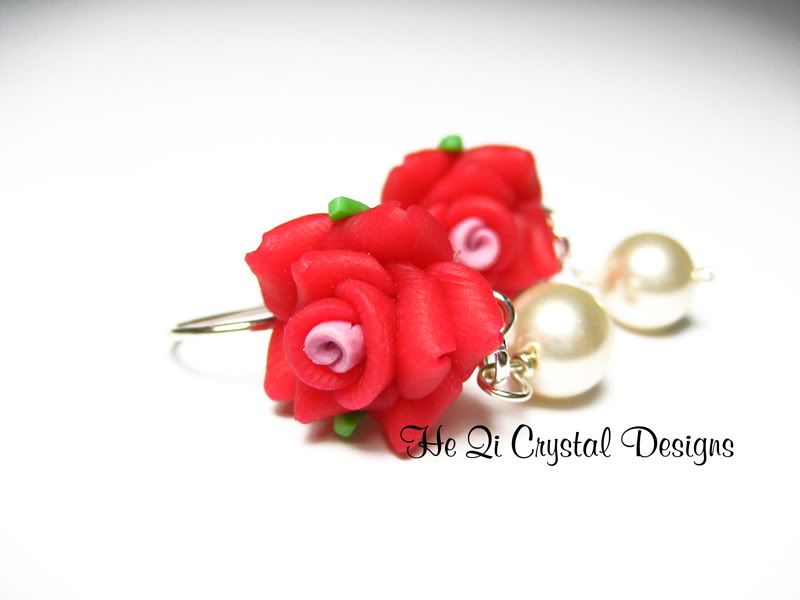 And how they dangle: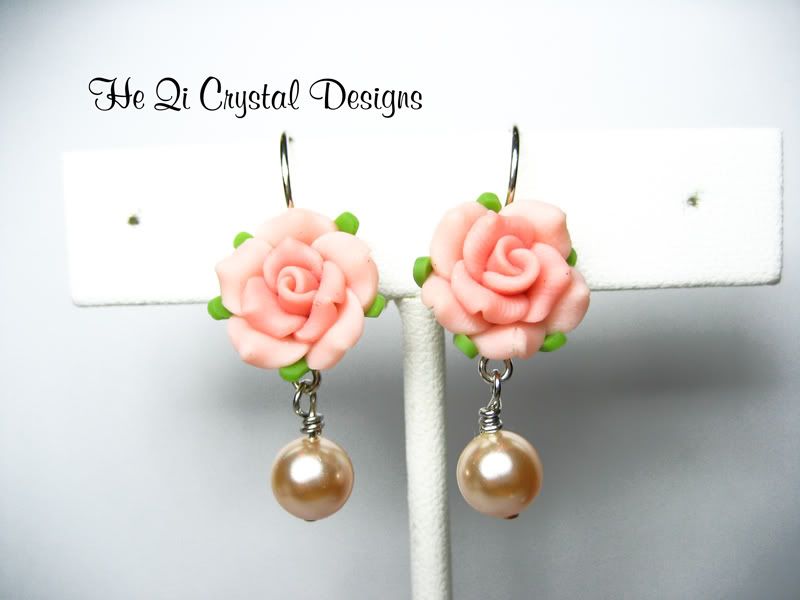 See the earrings
HERE
.
And brought back a new version of my old cinderella charms: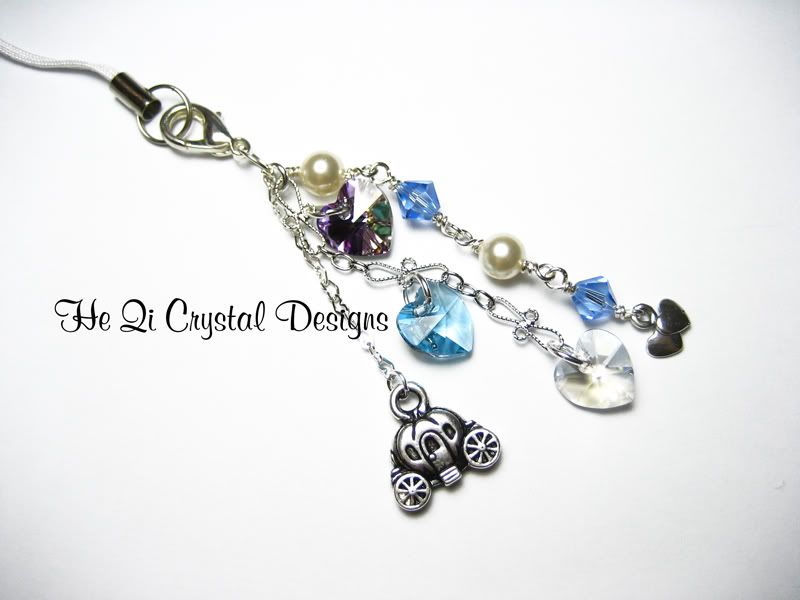 I'm also selling a bare escentuals eyeshadow/brush set: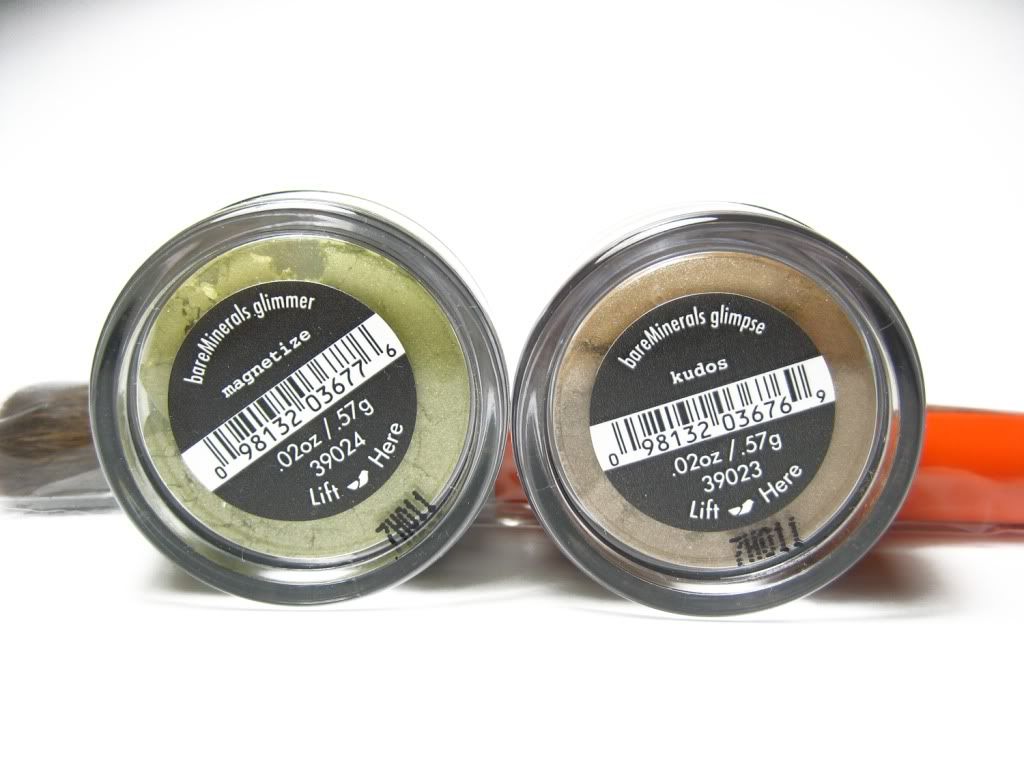 I have too many shadows and brushes :(. See it
HERE
.
Also, I wanted to give a huge pat on the back to APPLE.
I had a 30gb ipod video that's about 5 yrs old. A couple months ago, it stopped producing audio. Called Apple. Turns out, it could be a manufacturer's defect (even thought it didn't show up till 5 years later!). They offered to either fix or replace the ipod, FREE. Now THAT is customer service. I'll be an Apple customer for life. Made the call this morning, and the ipod is now on its way (overnight) to the Apple warehouse. I should be getting my replacement next week. Excellent.
Okay, that's it for now! I'll be done with finals on Monday, so you'll hear more from me then.
Love,
Lisa
heqicrystaldesigns@hotmail.com
SHOP HQCD
!