I had been saving these to debut in April, but now seems a suitable time, especially considering the influence of these pieces...
I had this beautiful Washi Chiyogami paper imported from Japan, and had been making
Origami Butterfly
jewelry with them. I thought that these paper would make beautiful columns, so just went forth with the idea without really knowing how it'll turn out.
For those of you who like larger earrings, these are for you! However, they're still extremely light. Please treat them with care-- even though they've been double coated with semi-gloss sealant, it's still important that they're kept away from moisture.
Enjoy: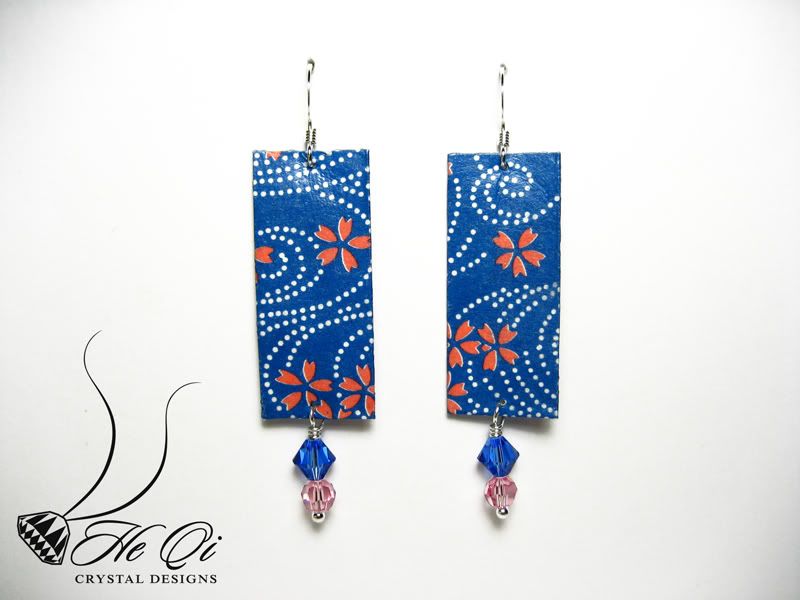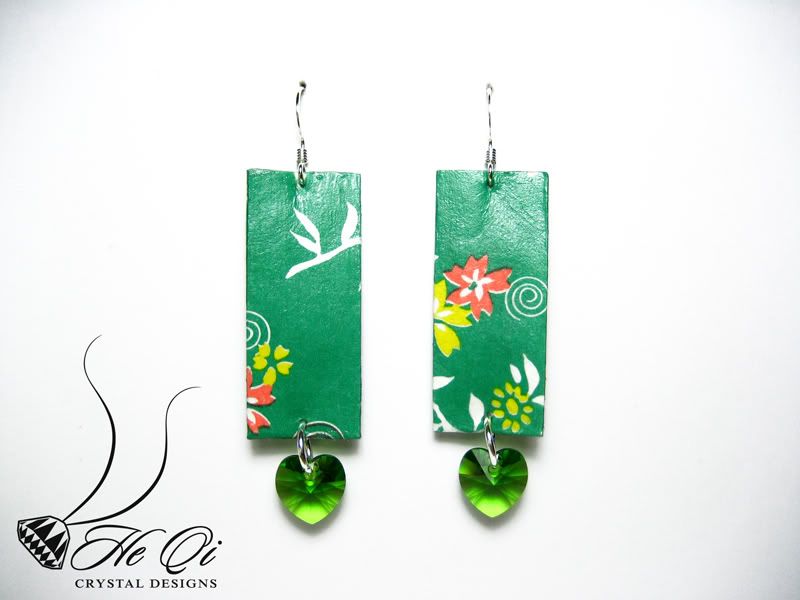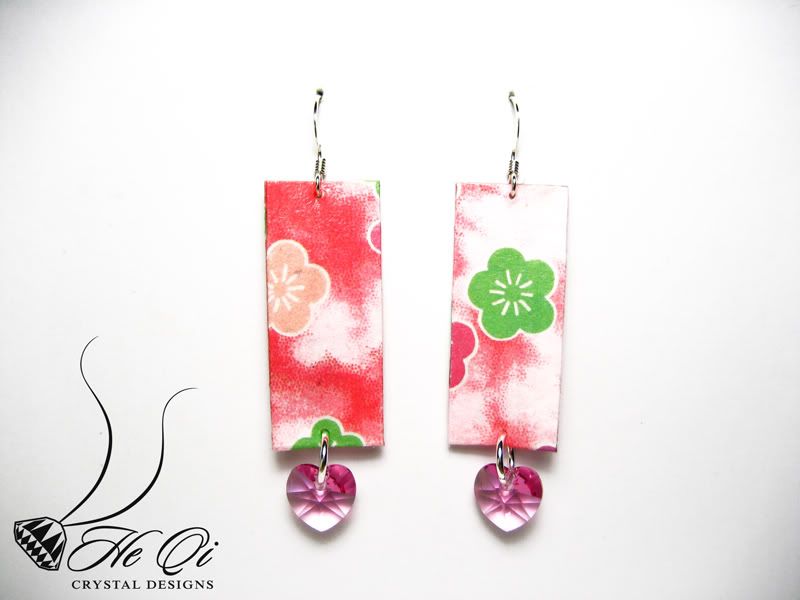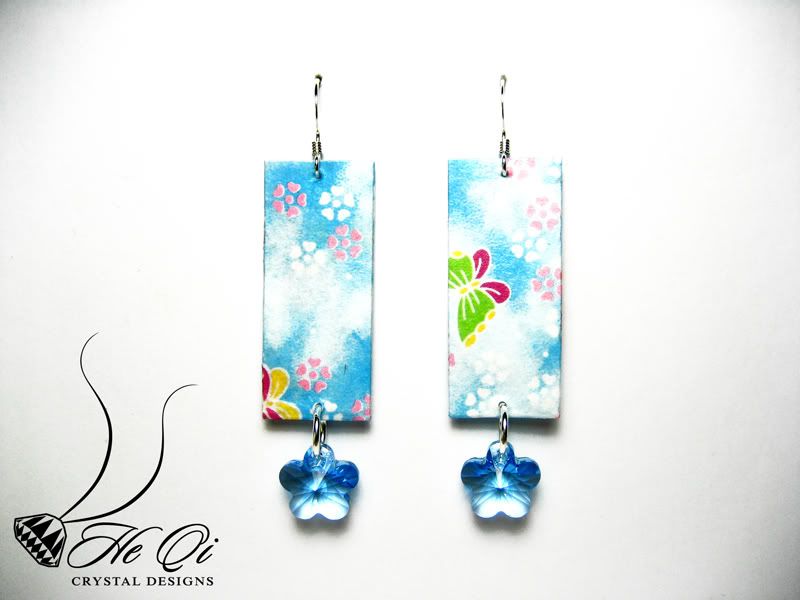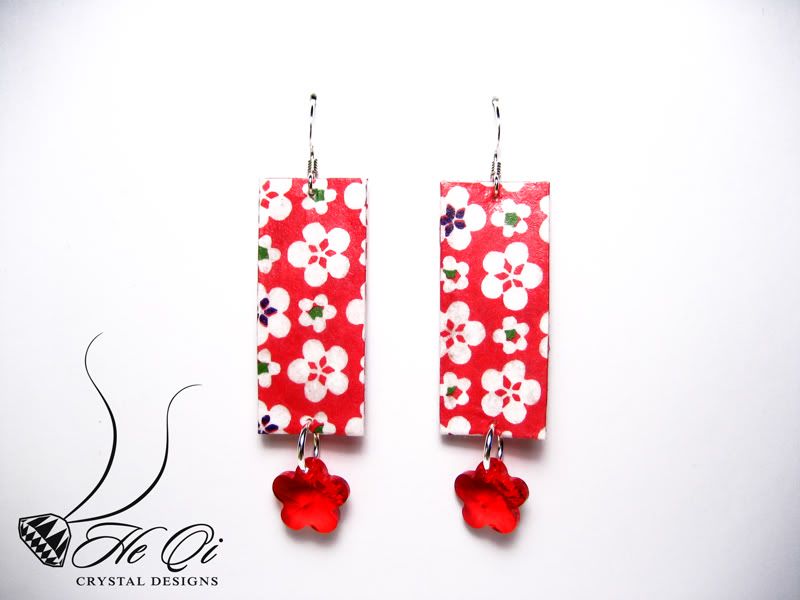 Approximate size when worn: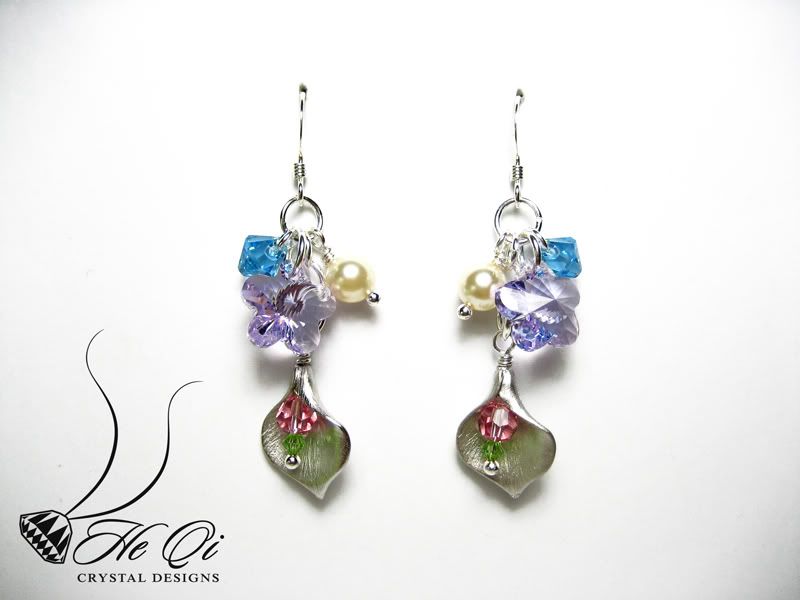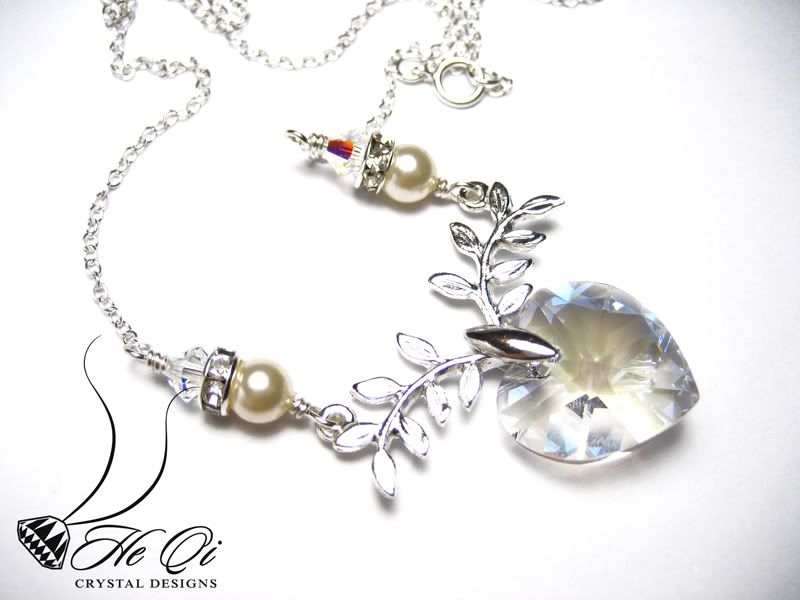 Remember, 15% of net proceeds will be donated to help victims in Japan-- if you have a special charity in mind which you believe I should donate funds to, please drop me a line here. Currently, I'm looking into either:
Direct Relief International
Japanese Red Cross -- whichever will get the funds there faster, at this point, probably the JRC!
As much as I'd love to donate more, I also need to pay rent, the bills and eat. If I have any extra profit this month, YES it will be donated as well.
For those of you who have family/friends in Japan, I hope you have all been able to obtain news of your loved ones <3
Meanwhile, if you can not personally donate directly or indirectly, please at the very least, support others who are trying to raise awareness, for example, by watching:
http://www.youtube.com/watch?v=cciUXpITsu0
Okay all, I have spent the last couple of days completely distracted. It's time for me to get back on track with my studies, and get my finals over with -- I have TWO this quarter, one tomorrow, one Saturday. If I reply to questions a little slower, it's probably because I've locked myself away to study.
Talk to you all soon, and remember, spread the word about donations-- we owe it to each other as fellow human citizens.
Lisa


heqicrystaldesigns@hotmail.com


SHOP HE QI
TWITTER
Facebook