Just a quick post to show you the goodies I've added to the website.
Next week, I'll be having Valentine's Day specials posted, including $28 solid Italian sterling silver necklaces w/ SWAROVSKI heart pendants. Simple, high quality, made to last. Will also be having some crowns & pearls in soon :).
Another hearts with wings cuff: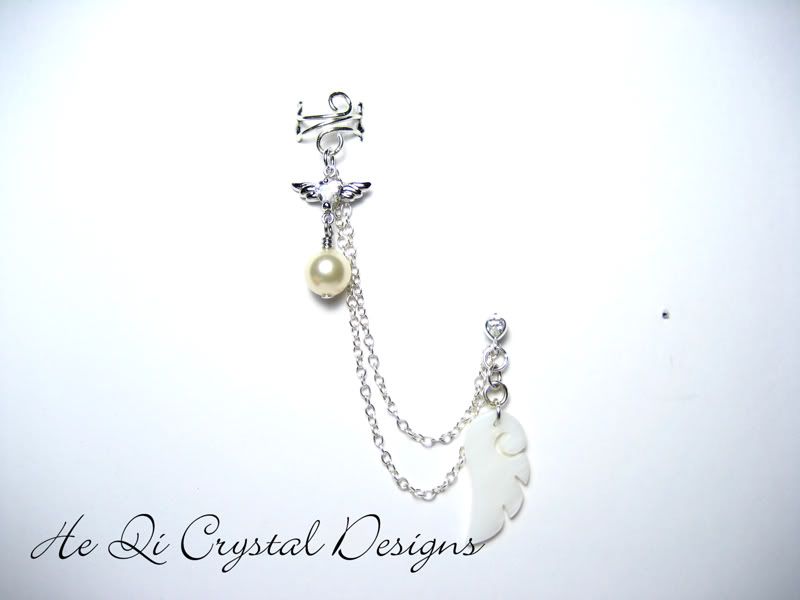 "Vampira" is a new color combination of an old design: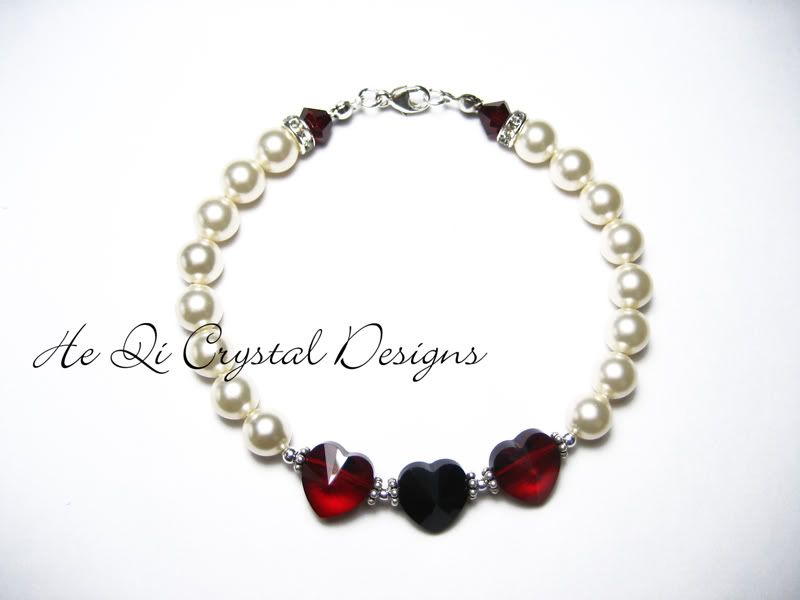 Starfish dainty cluster: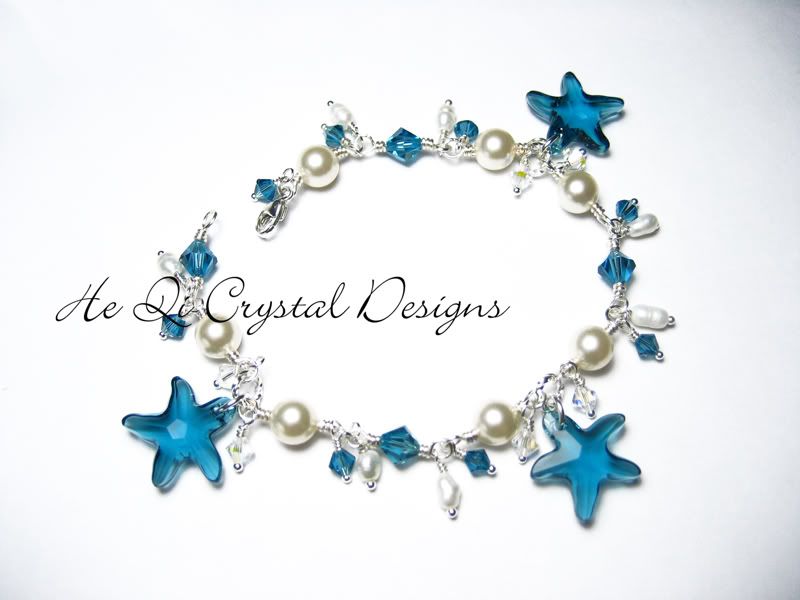 Took a risk with these:
I have no idea whether anyone will like these. I was really inspired by the gothic lolita style.
... except toned down, and more romantic.
Mini Chandeliers :)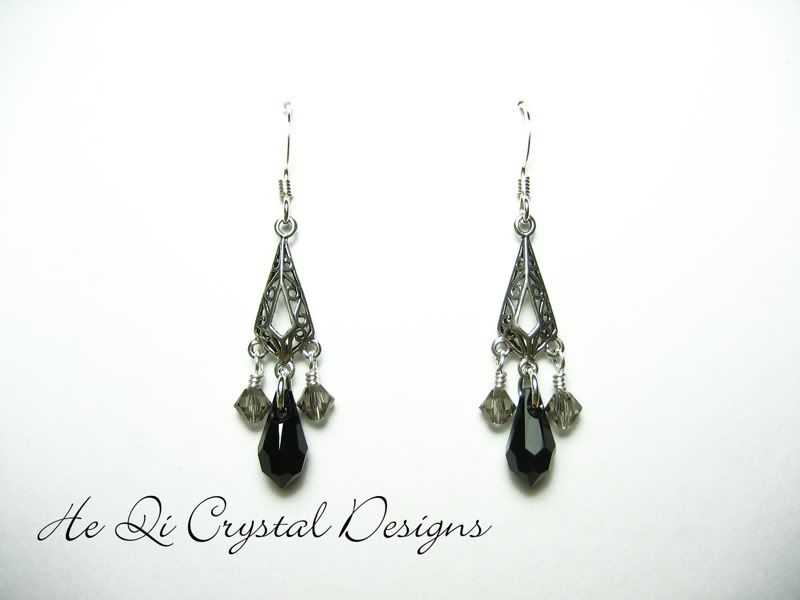 Crystal Silver night hearts are loved by many: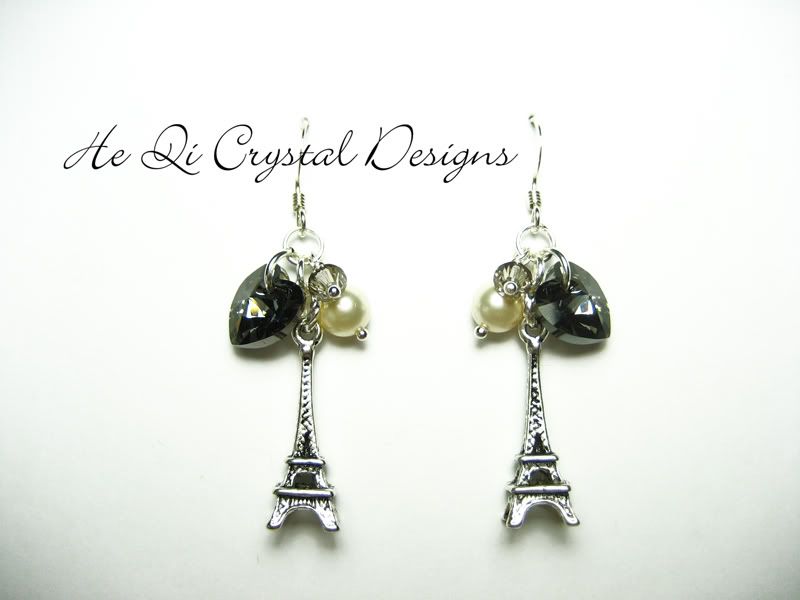 More long-leaf earrings!
Peacock feather earrings, version 2 :)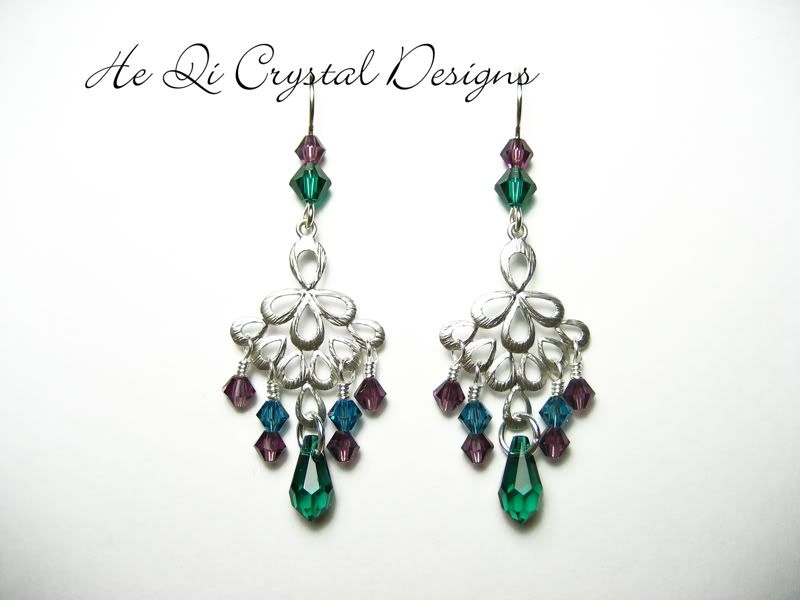 Unfortunately, the cost of sterling silver is on the rise again. At this point, it's going to be worth almost as much as gold in a couple years :X This IS going to be reflected in the price of new He Qi pieces.
I recently (and by that, I mean 5 hours ago) invested $1000 in a new laptop, it's a Sony Vaio i7, and I got a great deal on it through Ebay-- I had some aftermarket adjustments made to the CPU, RAM, hardrive size (even though hardrive doesn't matter much when I have my external). Truth is, my current 5-year-old lappy can't handle PS/CAD/MATLAB the way I need it to. So... an investment in the future. I need to be extra frugal for a while to compensate for this large expense :X
okay, bed time for me! have a wonderful long weekend!
I'm jealous of everyone who's going snowboarding this weekend-- I haven't been able to find time to go yet, this season :( Brian bought me new boots, and I really, really want to use them.
Oh yes, I haven't forgotten about the 600 follower giveaway. Stick around, and I'll have that posted within the next week or so :)
love,
Lisa


heqicrystaldesigns@hotmail.com


SHOP HE QI
TWITTER
Facebook