Firstly, thank you
RINA
for your amazing love pack (as usual, her love packs are always amazing).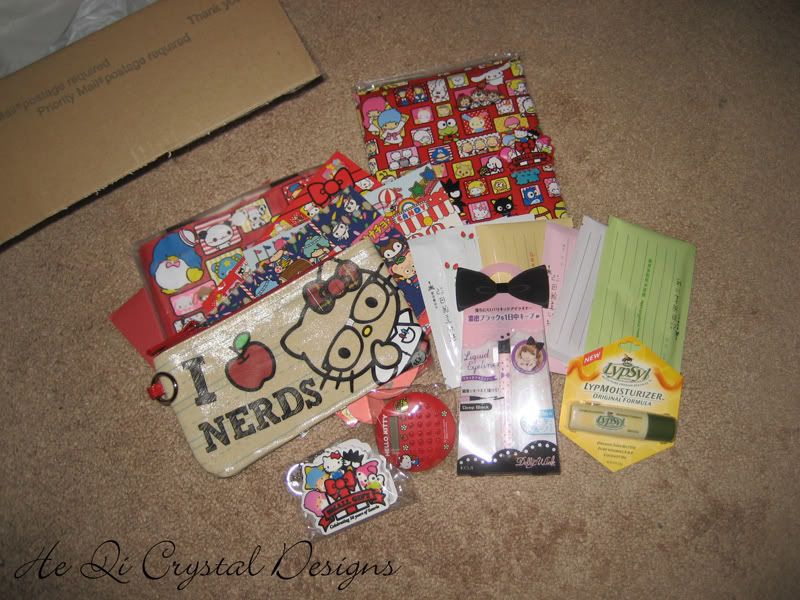 LOADED with Sanrio goodies! (There was a lip gloss I forgot to include in the photograph, oops) I LOVE THE NERD POUCH. I'm thinking of either using it as a pencil case, or more likely, making a wrist strap for it and converting it to a clutch!
There are also TONS of MBD diary masks, omg! Plus... DOLLY WINK EYELINER!! AHHH! I've been meaning to try these out, and I'm so happy that I have the opportunity to. THANK YOU, RINA!
Go check out her blog
HERE
. She'a a fellow talented crafter (She crochets, as well as makes these FRICKEN adorable sock piggies!)
Ah... My week of hell is over! 2 presentations, 1 big project, 1 paper. ALL DONE WITH MUAHAHAHAH.
I'm so relieved and happy right now! I finally have a couple of days to sit down and work on everyone's holiday orders. Finals will be next week, but it won't be as bad as this week, I don't think... I'll officially be done with this quarter next friday night!
For those of you who have placed orders recently Thank you so much for you patience! I know everyone is anxiously awaiting their orders, and I'm working very hard to get them sent out ASAP!
Over the last week, I haven't really been able to dedicate any set amount of time toward doing jewelry-- but whenever I need a break from something, I'd sit down, do a little, and over this period... it was really accumulated.
After my last class yesterday afternoon, I was able to sit down and take photos, edit, upload them onto the website. It was an 8-hour process, haha--- didn't finish till this morning :X
I've been getting a surprising number of emails from ladies who have known me since Soompi days recently! They have requested that I start making phone charms more (I used to make tonssssssss of those!)-- but I've been so busy that I haven't had the chance to order any phone straps! I finally made the effort to make an order of 100 last week, so now, I have plenty of charms to share with you all!!
Based off the popular gemstone coin earrings: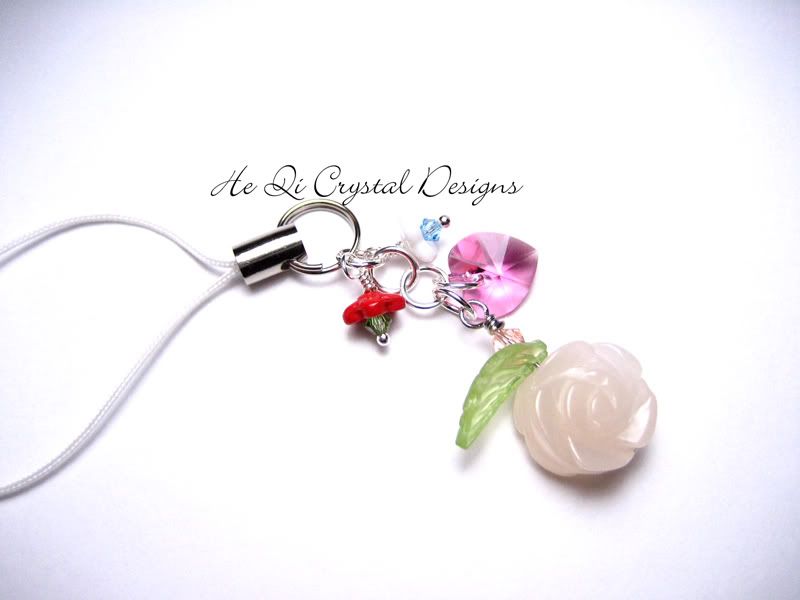 .. a random crystal I was unable to find any other use for... this is a huge, HUGE SWAROVSKI moon in moonlight charm. It's the size of a regular pegasus: 3 cm in length!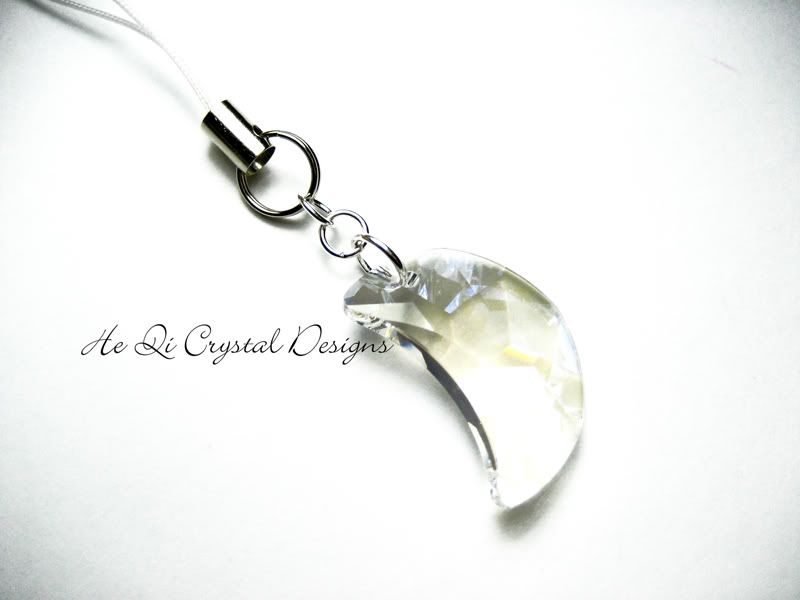 This is a genuine gemstone charm: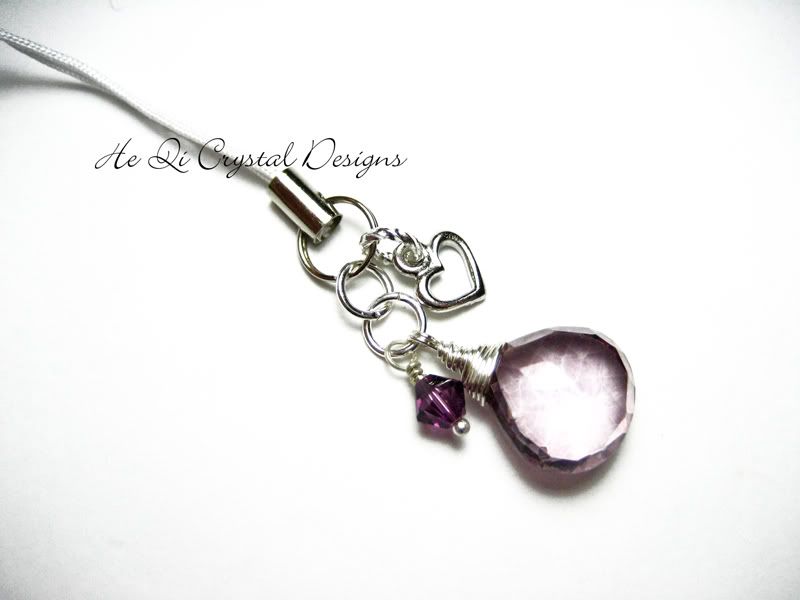 A bit more high end, but it's stunning.
A small wild heart cluster charm: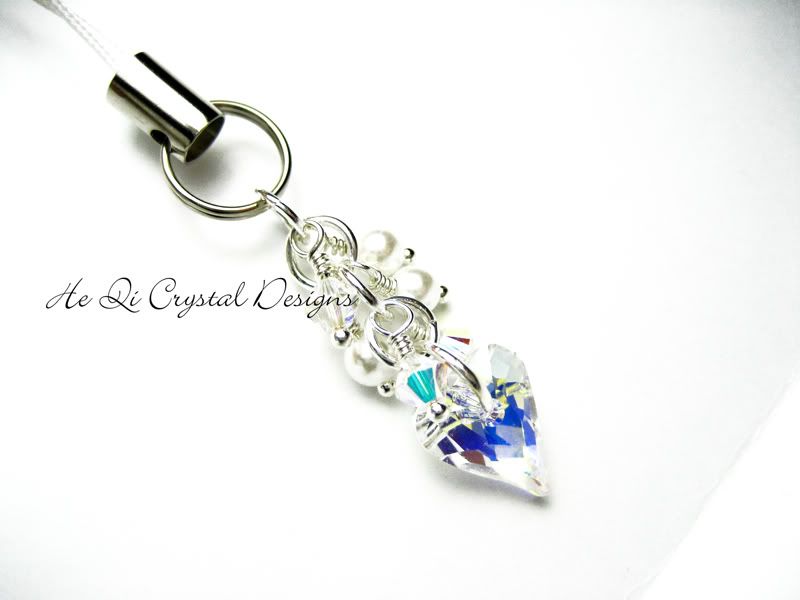 Another gemstone charm: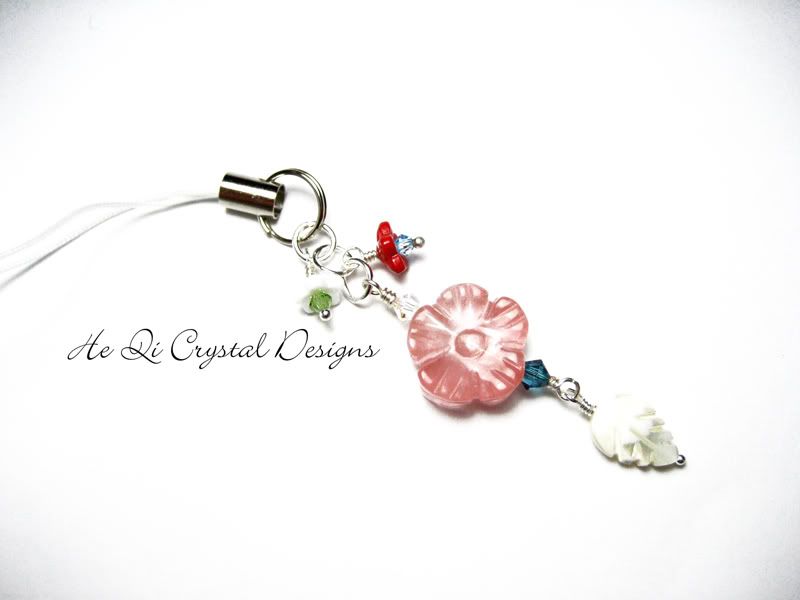 Plain star: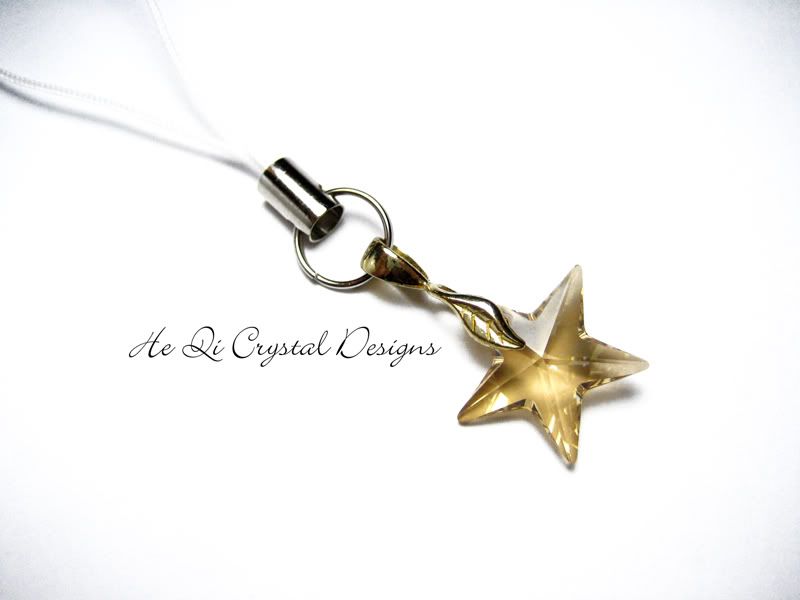 Cute, feminine charm: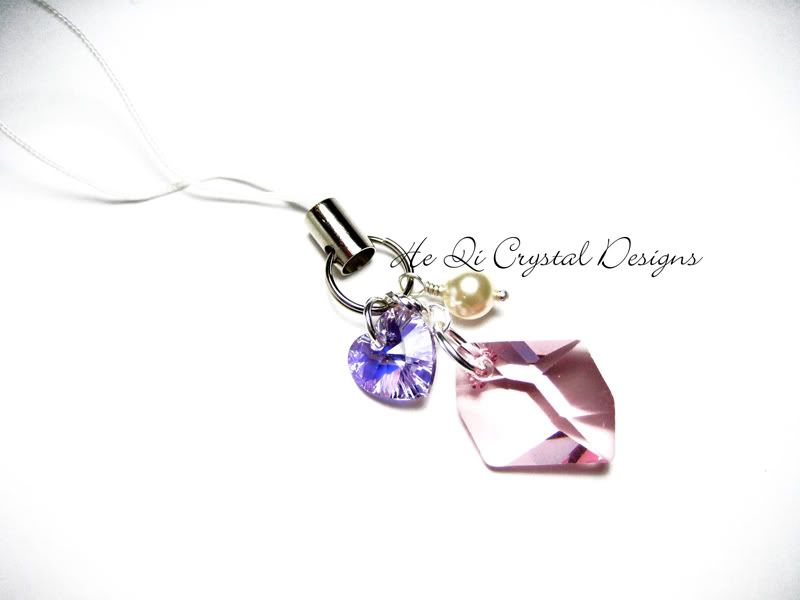 Sultry!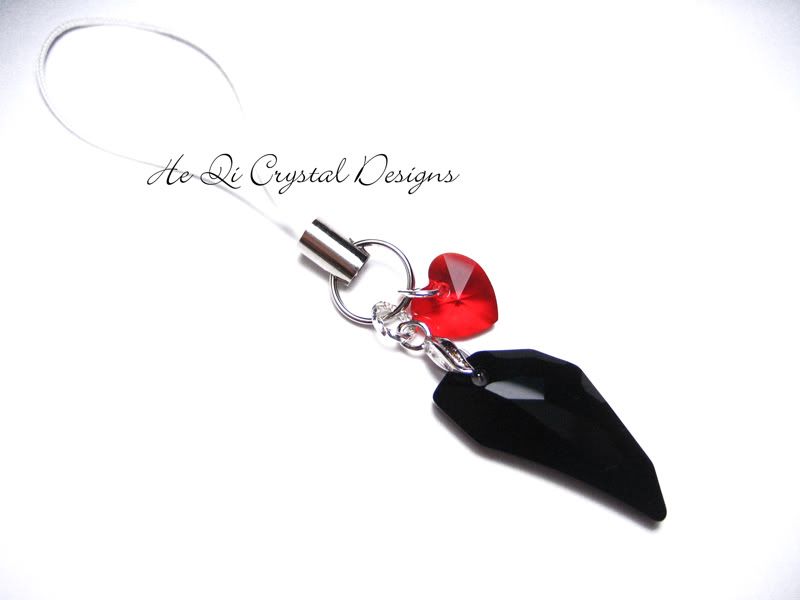 And the following two charms are kind of different from what you're used to seeing-- I basically took the designs for one of my feather earrings, and turned it into a charm. I REALLY like the result: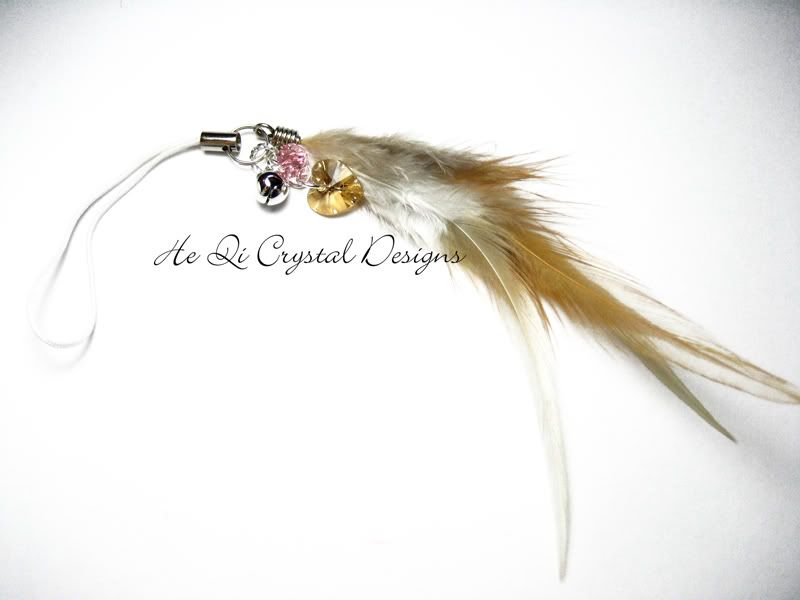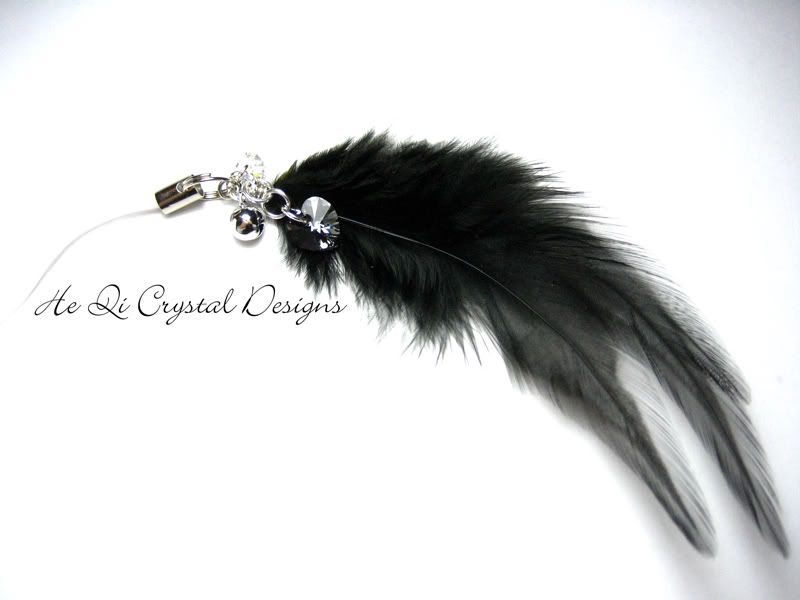 Really gives your phone some extra flair =)
Bringin' the Moon Princess dangles back, but in GOLD this time =)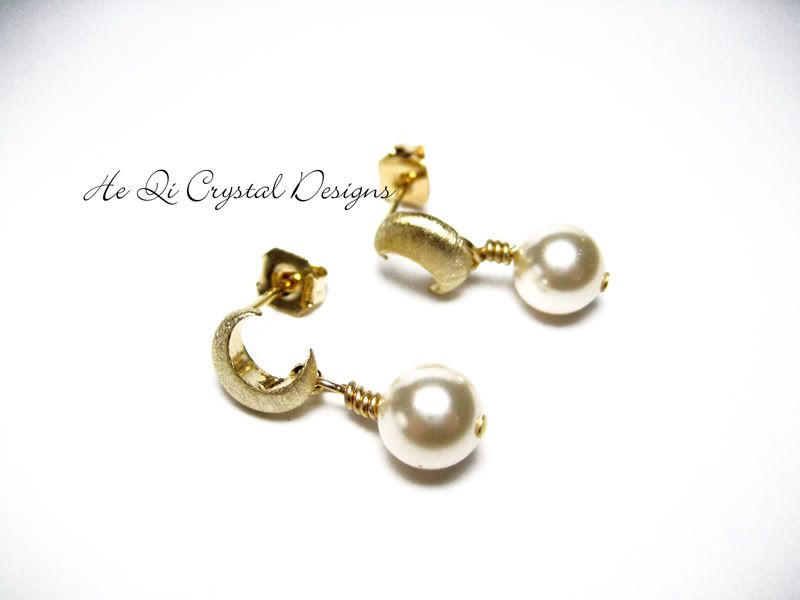 Earrings inspired by peacock feathers: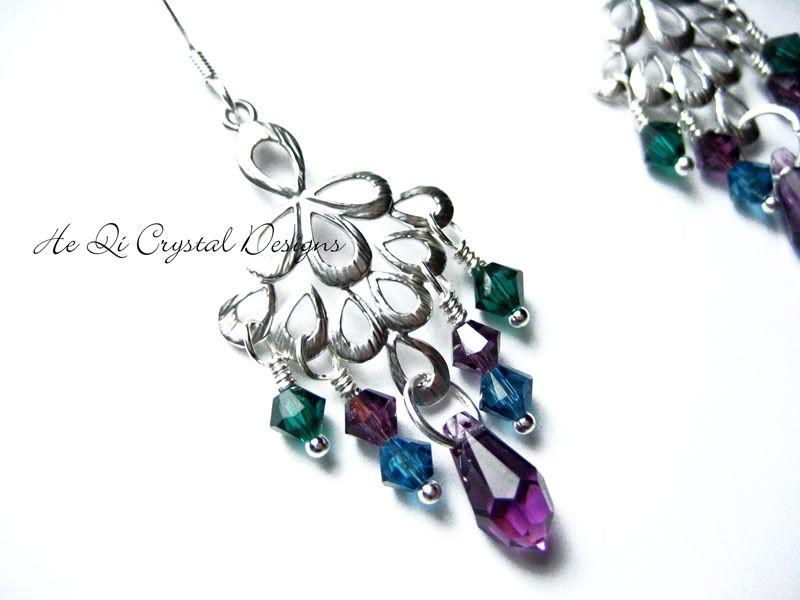 Christmas tree earrings!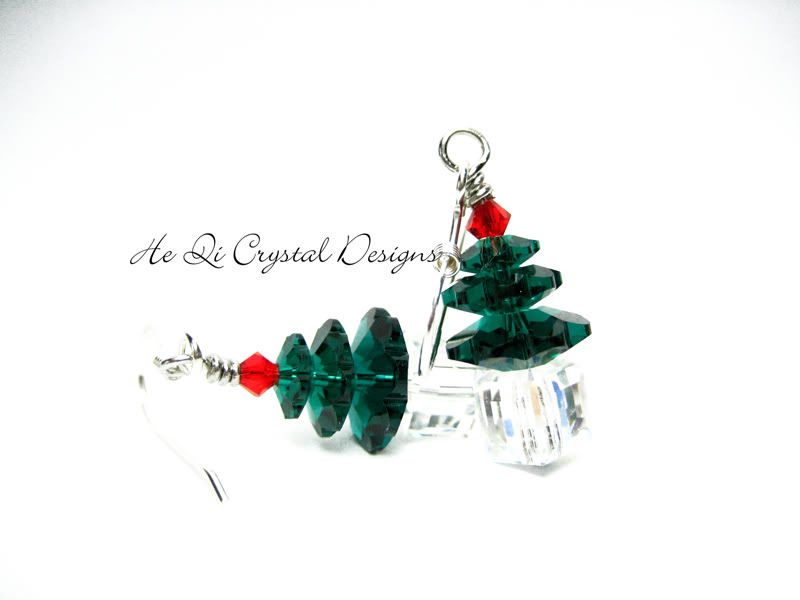 These were the studs that I gave away on Cyber Monday:
I have extras left over (bought about 40 pairs, gave away only 10 pairs so far), so I decided to sell them: 3 pairs for $15 shipped!
And here's a necklace: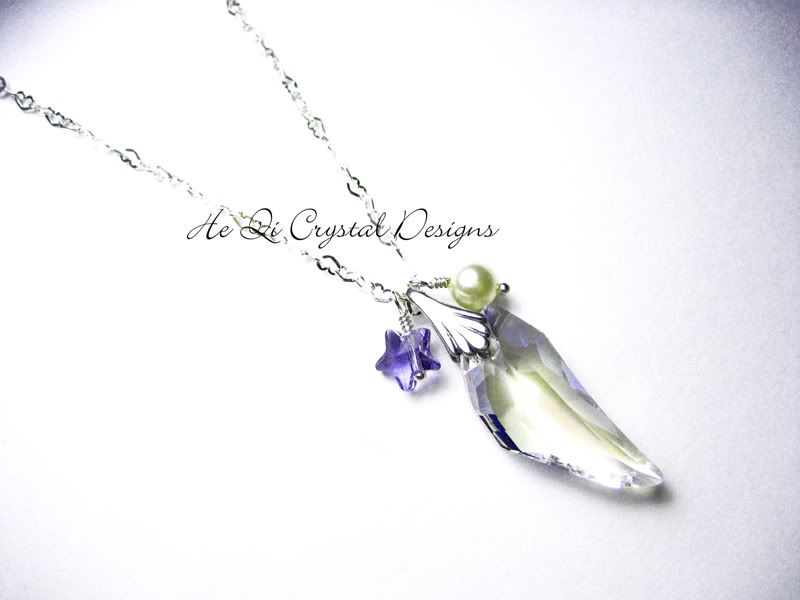 And finally, I had some time to work on these over the last week. It took longer than usual to make because I had been so busy. The 3-day process turned into a 5 day process, oh well!
Origami butterfly earrings: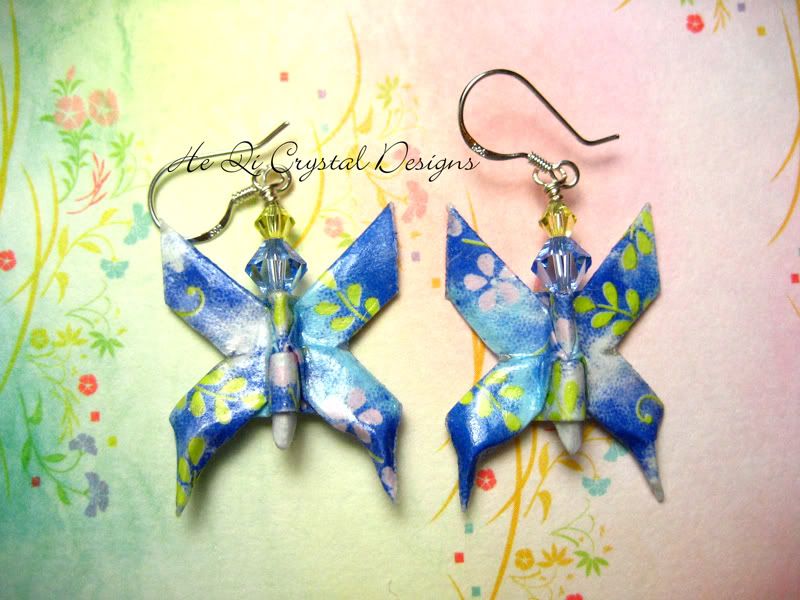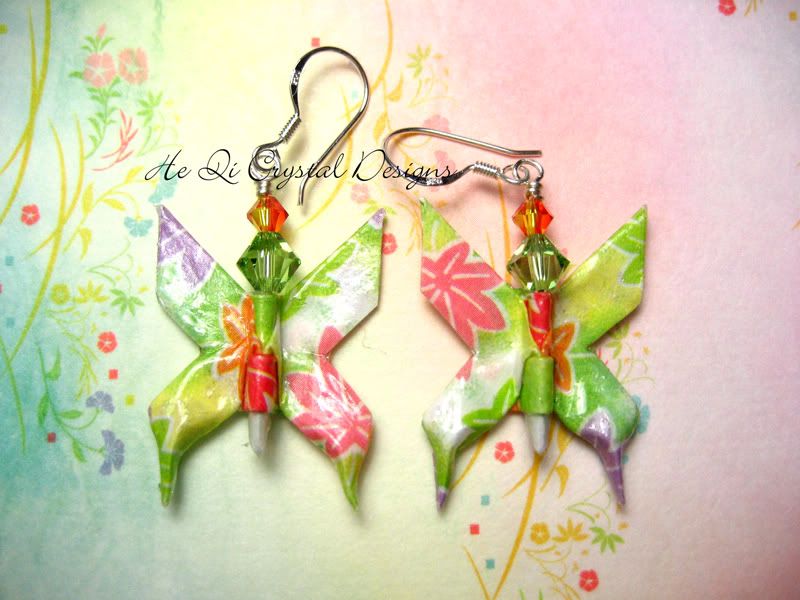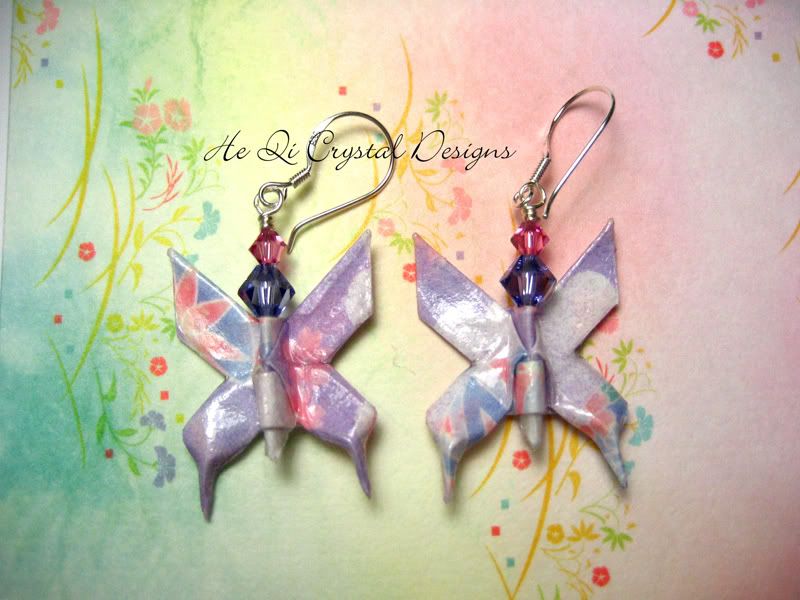 I leave you with..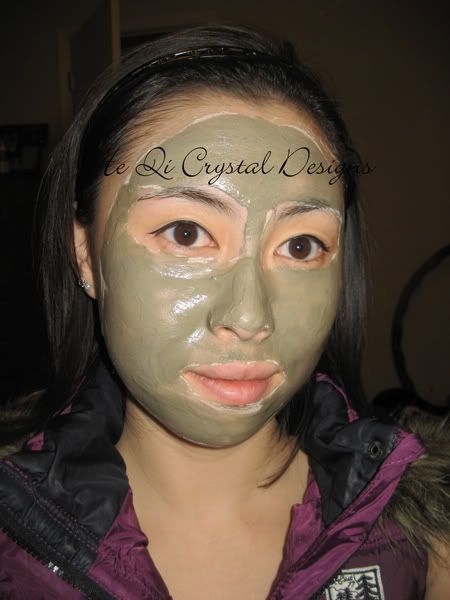 A ghastly photo of me doing a He Qi Clay facial-- my skin always feels super smooth afterwards!
Thank you for stopping by! I hope you enjoy looking at the items I've posted.
I do have some things lined up I want to talk about:
- Dolly Wink liquid eyeliner review
- I'm approaching 600 followers: once I hit it, that means I'm having another giveaway!
Meanwhile, enter the Holiday giveaway, link on sidebar!
There's also another coupon code on the promos page =)
love,
Lisa


heqicrystaldesigns@hotmail.com


SHOP HE QI
TWITTER
Facebook